15 provinces earn 10 billion yuan during May Day holiday
People's Daily app
1557293263000
Fifteen provinces in China earned over 10 billion yuan during the May Day holiday, according to reports from provincial tourism bureaus.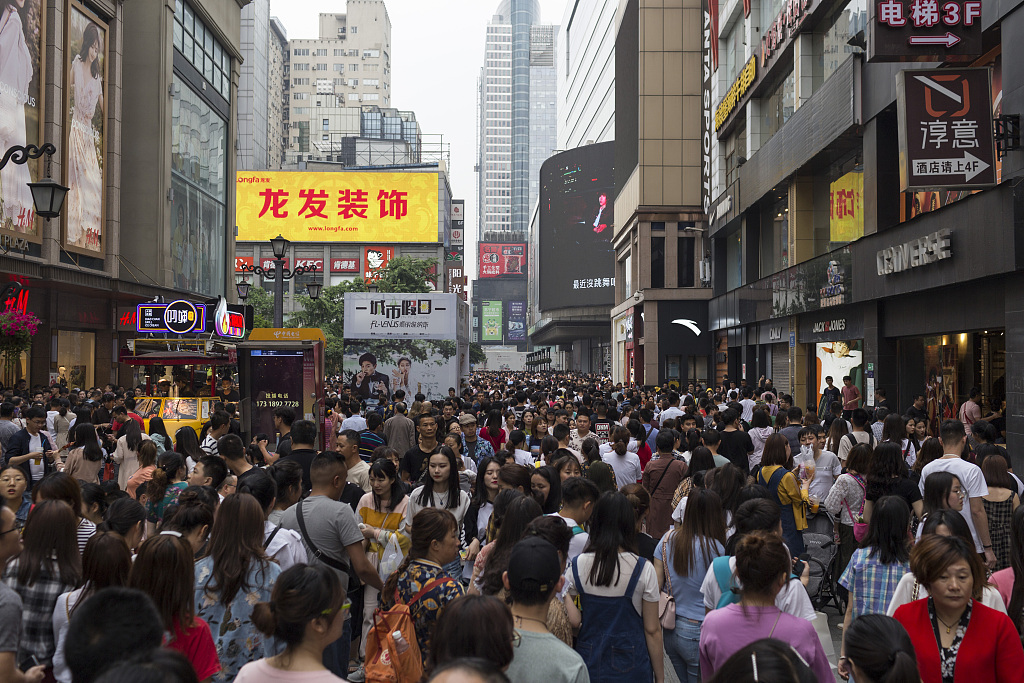 Tourists walk in a street in Chengdu, Sichuan Province in China on May 1, 2019. (Photo: VCG)
The total number of domestic tourists in China during the holiday was 195 million, a 13.7 percent increase from the previous year. Tourism revenue hit 117.67 billion yuan, an increase of 16.1 percent.
Among the provinces that have released tourism data, fifteen provinces, including Sichuan, Jiangxi and Henan, earned more than 10 billion yuan. Sichuan topped the list, becoming the only province with tourism revenue of over 30 billion yuan.
In terms of the number of tourists, Sichuan, Jiangxi, Henan, Shanxi, Guangdong and four other provinces all received more than 30 million. Popular cities, such as Chengdu, Xi'an, Changsha, also attracted a significant number of tourists.
The Ministry of Culture and Tourism said cultural and tourism markets fared better than expected, and measures were taken to improve the tourist experience. Family travel in the form of parent-child and study has become a hot topic, driving the consumption of culture, leisure, catering and rural areas.
Luo Shugang, a minister at the ministry, told the 2019 China Tourism Science annual conference that the culture and tourism system will make quality tourism the goal to promote the prosperity and orderly development of tourism.