Chinese tourists skip Thailand after Phuket boat disaster
A ferry disaster that killed dozens of Chinese tourists in Thailand earlier this year has sent visitor numbers plunging from the kingdom's single largest market.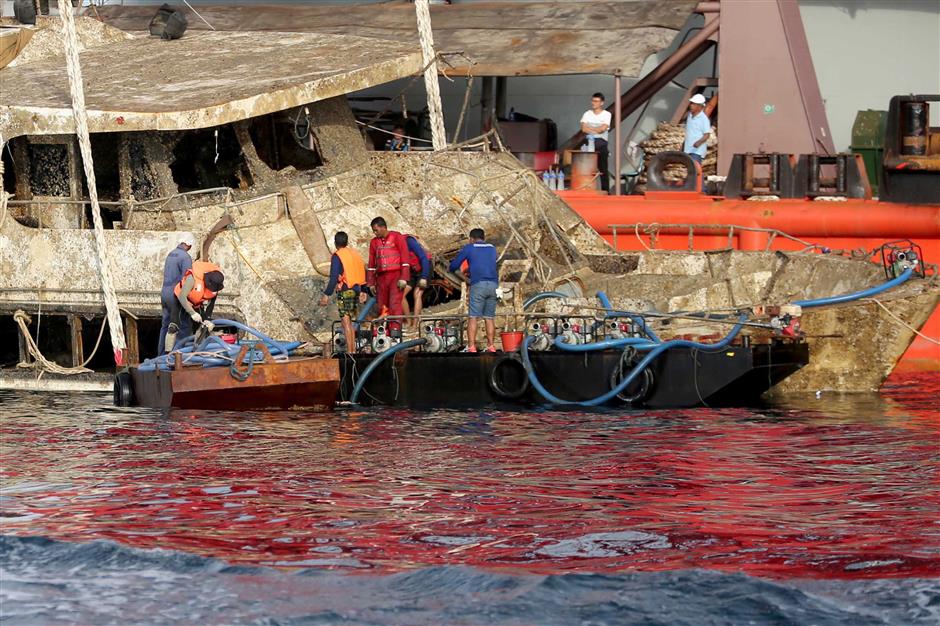 Thai officers use a crane to retrieve a shipwreck tour boat called Phoenix that capsized in the sea near Phuket Island, Thailand, on November 17, 2018. (Photo: IC)
The Chinese make up about a quarter of Thailand's 35 million annual visitors who are drawn by cheap beach vacations, renowned food and Bangkok nightlife.
But in July a ferry carrying mostly Chinese tourists back to the resort island of Phuket sank killing 47.
August recorded an immediate dip of 12 percent and September brought 15 percent fewer Chinese tourists than the same months last year.
October was the hardest hit, with the tourism ministry reporting Wednesday a same-period decrease of about 20 percent -- or 160,000 people — from 2017.
About $476 million was lost in spending over the three-month period, statistics showed.
Thailand has seen tourism slowdowns following a bombing in 2015 in central Bangkok and a military coup in 2014.
But the prolonged slump of the past few months has been a "wake-up call" for Thailand's tourism operators, Paul Pruangkarn of the Pacific Asia Travel Association said, as it has pushed the sector to mull its over-reliance on one country.
"Too many people have always been focusing too much on getting Chinese tourists," said Pruangkarn, whose association represents hundreds of businesses around the region.
Since the Phuket tragedy the government has rolled out inducements aimed at regaining trust and making travel easier.
The immigration bureau exempted Chinese tourists from paying a US$60 visa-on-arrival fee from November to mid-January.
Last month four immigration officials were demoted from their position following a probe that found they were demanding "tips" from Chinese tourists to fast track their entry.