Rural tourism is thriving in China's largest Miao village, and so is the village
People's Daily online
1529902032000
Well-preserved wooden stilt houses (diaojiao houses) stand on the slope of Leigong Mountain, the stunning night view unfolds in front of Fengyu Bridge, or "Wind and Rain" Bridge, and performances flash and silver ornaments glitter on stage. This is Xijiang Miao Village, located in Leishan County in southwest China's Guizhou Province.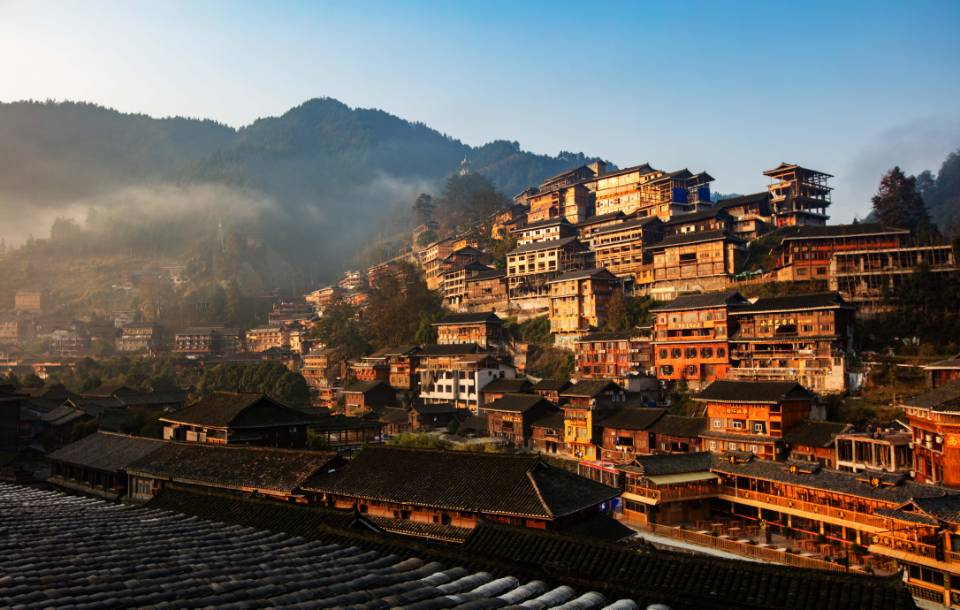 Photos courtesy of Social Sciences Academic Press
The village is the world's largest Miao village, with more than 1,300 households and 6,000 residents.
For 10 years, starting in 2008, the development of rural tourism has been a boon to the local economy and Miao culture. Meanwhile, the village is exploring a sustainable and inclusive development strategy to alleviate and eliminate poverty.
Back in 2008, Xijiang was classified as a national-level poverty-stricken village, and most of the young villagers worked in big and coastal cities, such as Shanghai, Guangzhou, and Shenzhen.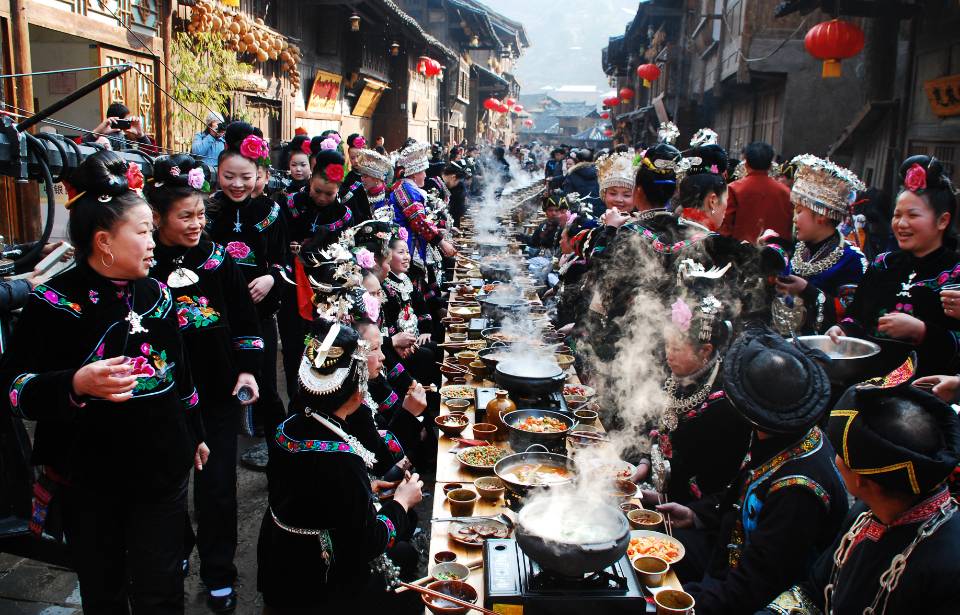 The local government responded by introducing tourism as a way to increase local residents' incomes.
The effort has paid off. Fast forward 10 years, and we see that is Xijiang a beautiful community with a profitable tourism industry. Most importantly, villagers who left for work are returning to develop the culture of their hometown.
This year, Xijiang's total tourism income will reach 6 billion yuan ($923.7 million) and the village will receive more than 7.5 million visitors. The village is rated as 4A level scenic spot and it was made a national treasure in 2008. Even now, the entire tourism industry in Xijiang is managed by the villagers.
It took Xijiang 10 years to transform from a traditional village into a major tourist destination, and its transformation has sparked controversy over the issues of over-commercializing and the overlooking of preservation of traditional culture.
It is noticeable that the appearance of the village has been totally improved due to tourism. Local transportation is no longer a limitation that isolates the village from the world. The village has a modern fire protection system as a way of protecting the traditional architecture. Villagers have more rights and there is democracy in community affairs. The villagers have become more managers and decision makers than mere residents, demonstrating the rejuvenation of traditional Miao culture.
"Cultural innovation and sharing the fruits of development are at the core of the village management system in Xijiang. The traditional scenic landscapes and ethnic handicrafts are well-preserved on the basis of modern social values and ecological concepts. Xijiang's development is of no doubt," Ma Yongbin, deputy editor of the book, The Tourism Development Report on Xijiang Miao Village, said at the book's release at a conference on June 20.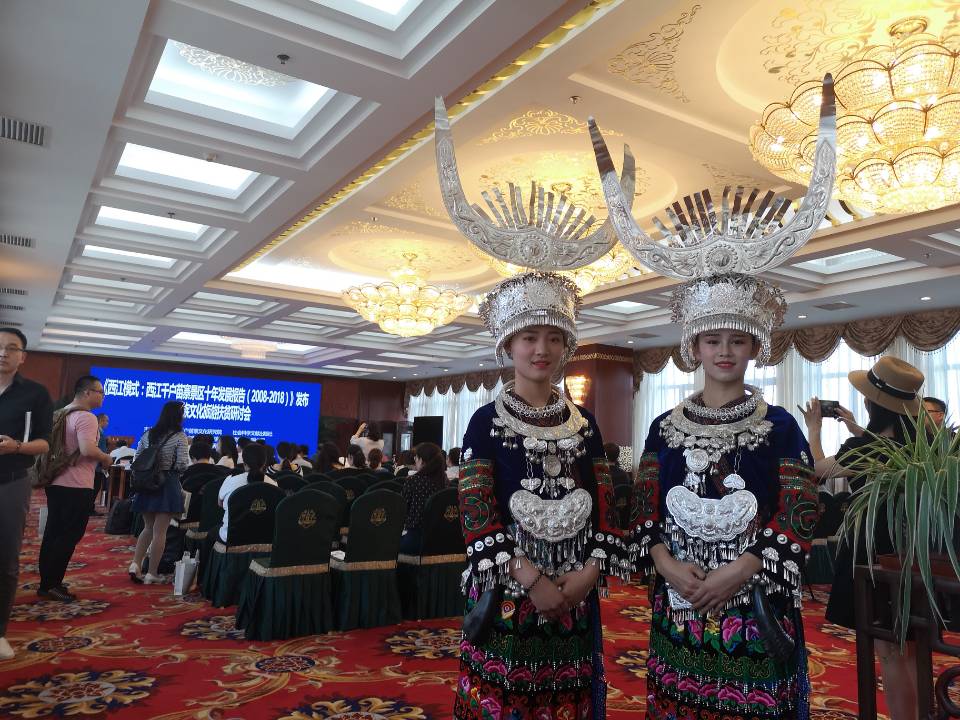 Photo: Miao Wanyi/People's Daily Online
"Xijiang's development strategy features the innovative poverty-alleviation approach that Chinese people take toward cultural and economic prosperity, after the Central Government called for more rural tourism to help spread wealth in the No.1 Central Document in 2015, added Wei Ronghui, curator of China's National Museum.