S. Africa tourism sector calls for easing visa regulations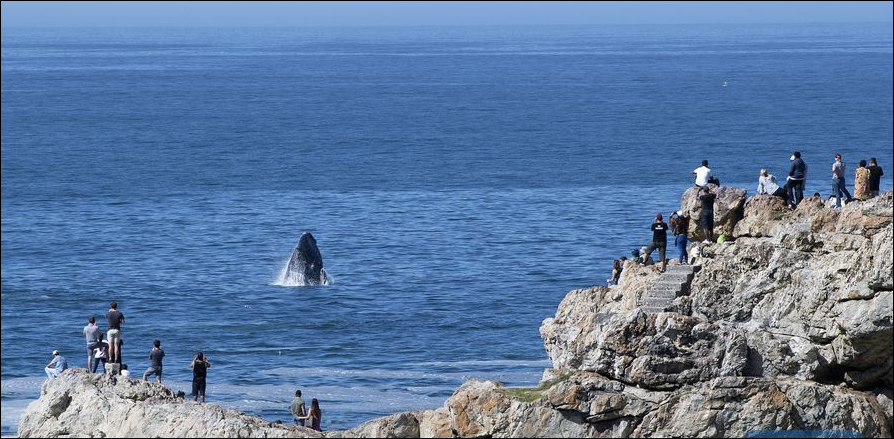 File photo taken on Sept. 30, 2018,shows people view a whale during annual Hermanus Whale Festival inHermanus, Western Cape, South Africa. (Photo: Xinhua)
The South African Minister of Tourism Derek Hanekom on Tuesday said the tourism sector is talking with relevant departments to ease the visa regulation.

He made the remarks while addressing the media in Johannesburg at Meetings Africa 2019.
Derek pointed out that they want to remove hurdles which prevent people from visiting South Africa.
"We are in robust conversation with the Department of Home Affairs regarding visa regulations. We want to make it easier for people to attain visas to visit South Africa," he said.
The Tourism Business Council of South Africa CEO Tshifhiwa Tshivhengwa said they would like to work with government to improve the sector and double the tourist arrivals into the country to 21 million by 2030.
"We are projecting huge investment into the tourism industry in order to meet our 2030 tourism goal. This includes the private sector where hotel groups are investing heavily in Africa. We discussed visa waivers with government for earmarked countries to promote tourism," said Tshivhenga.
One of the suggestions they did to government was to remove barriers to tourists like change in visa regime and demands for children visiting the country. Tshivhenga said they also proposed the e-visa which they hope will be implemented this year.
"We are targeting China, India and Africa which have a huge potential for our tourism. We will also defend our traditional tourism markets by innovation and use of new technology and attract new tourists," Tshivenga said.