Spain to cooperate with Cuba in updating tourism models
HAVANA, May 7 (Xinhua) -- Visiting Spanish Minister of Industry, Trade and Tourism Reyes Maroto said Tuesday the European nation and Cuba are working to improve the management of their tourism models for greater quality and efficiency.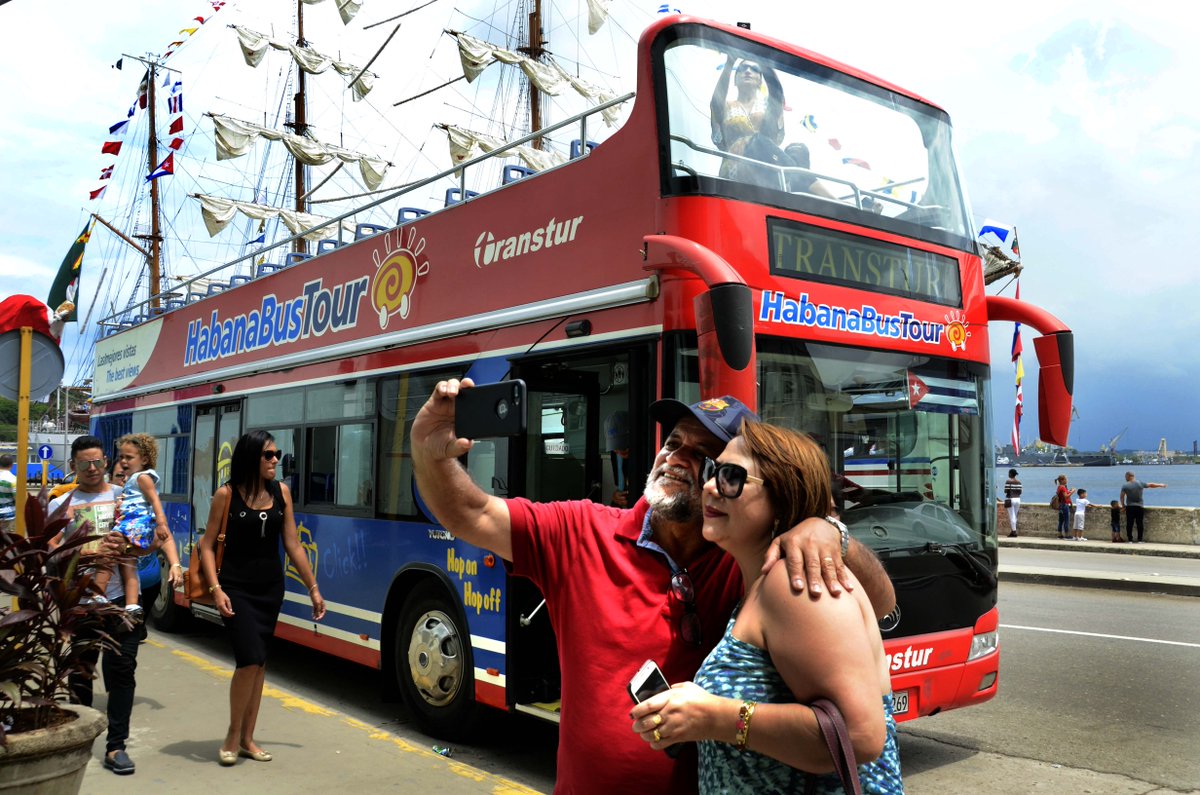 Photo: Xinhua
Speaking at the opening ceremony of the 2019 International Tourism Fair of Cuba, with Spain as the guest country of honor, Maroto said the tourism industry is key to the development of both nations and the main source of foreign currency.
"We must work for a transformation that guarantees the highest profitability and sustainability in the medium and long term and allows us to maintain the position of world leadership that our destinations hold today," said the senior Spanish official.
"We want a model that adapts permanently, which is able to respond to an environment with constant changes," she added.
The minister said many Spanish firms are currently expanding and want to participate firsthand in the changes that occur in the Cuban tourism model.
"In Cuba we have an important presence of Spanish companies in the tourism industry that are agents which stimulate the economy. Their commitment and vocation for permanence here are very important," she said.
"Today in Cuba, tourism can be a source of foreign currency to finance sustained economic development. In addition, it can impact other sectors such as agriculture, construction, transport, cultural heritage and trigger social inclusion," she added.
She also announced a second fund of 375 million euros ($420 million) to finance the island's local currency priority development projects linked to the interests of Spanish companies.
The minister rejected the recent activation of Title III of the Helms-Burton Act by US President Donald Trump against Cuba.
The controversial act, revived four days ago by Washington, allows US citizens to establish lawsuits against foreign companies operating in Cuba on nationalized properties after 1959.
Maroto said Spanish Prime Minister Pedro Sanchez will seek to mediate with the Trump administration to solve this issue and prevent "any kind of commercial war."
Implementing Title III of the 1996 Helms-Burton Act, which had been suspended by every US president since Bill Clinton, aims to dash foreign investment in Cuba and further strengthen the nearly six-decade-old economic embargo against the island nation, according to observers.
Also, it would unleash thousands of claims over major properties like factories, industries, tourism infrastructure, government buildings and even houses where ordinary Cubans live today.
Maroto also stressed that the income of the Cuban tourism industry in 2018 reached more than 3.3 billion dollars. This year, the island nation is expected to receive a record high of 5 million international visitors.
Maroto praised the wide range of investments in the sector to increase hotel offers and provide more competitive products with higher quality.
Spain is Cuba's third largest trading partner. According to official figures, Spain's exports to the island grew 5 percent in 2018 to around 900 million euros (about 1 billion dollars). Madrid is Havana's main European partner with a market share close to 40 percent.