Int'l tourism slowly reopening: UNWTO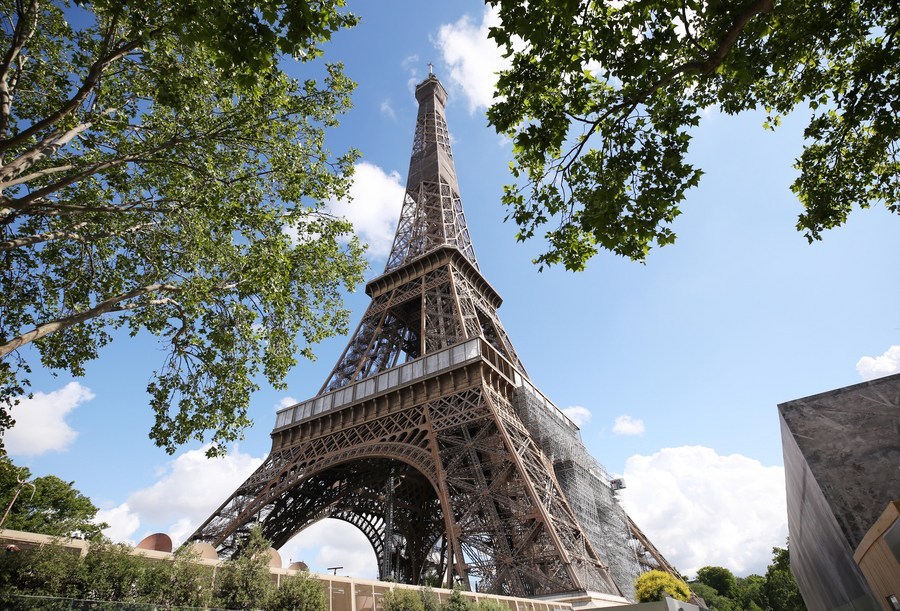 The Eiffel Tower is seen in Paris, France, June 18, 2020. (Xinhua/Gao Jing)
The United Nations World Tourism Organization (UNWTO) reported on Tuesday that international tourism is slowly restarting, as travel restrictions across the world in response to the COVID-19 pandemic are gradually eased.
The Madrid-based organization informed that 48 tourist destinations (22 percent of the total) have begun to relax restrictions on foreign visitors, although 141 destinations (65 percent of the total) still have their frontiers closed.
The fifth edition of the UNWTO's report "COVID-19 Related Travel Restrictions: A Global Review for Tourism" explained that 37 of the 48 destinations which have begun to ease travel restrictions are in Europe. They include 24 of the 26 states in the Schengen travel area.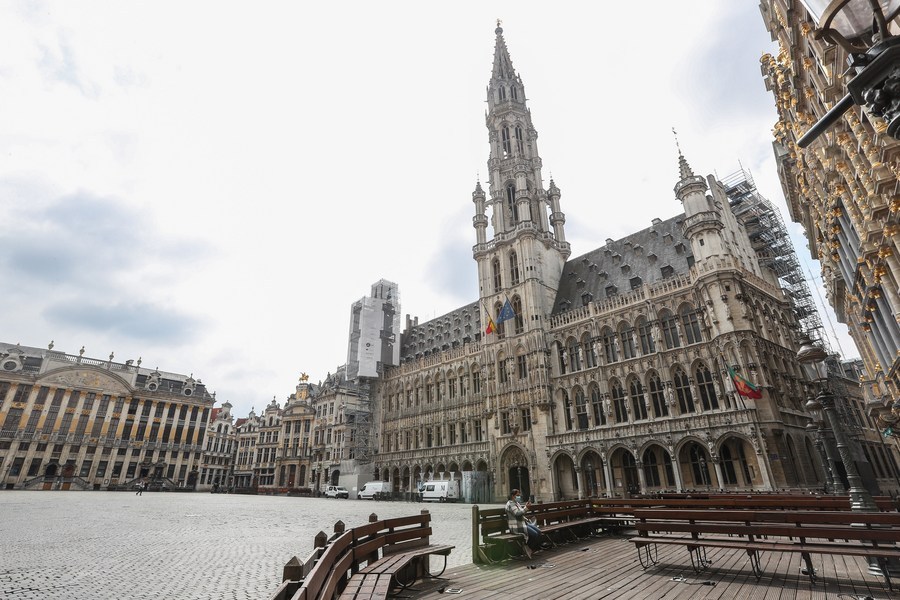 A woman plays with her mobile phone on the bench of a closed restaurant at the Grand Place in Brussels, Belgium, May 4, 2020. (Xinhua/Zheng Huansong)
UNWTO Secretary-General Zurab Pololikashvili welcomed the slow awakening of the sector after almost three months of total paralysis.
"The restart of tourism is of vital importance -- for livelihoods, for businesses and for national economies," he commented, adding that the latest data showed "growing numbers of destinations are beginning to ease the restrictions they introduced in response to the COVID-19 pandemic."
Despite welcoming the reopening of the sector, Pololikashvili also highlighted that "this crisis is not over," and promised that his organization would "continue to work with our member states around the world to mitigate the impact of the pandemic and to ensure that, when the time is right, tourism can help drive a responsible and sustainable recovery."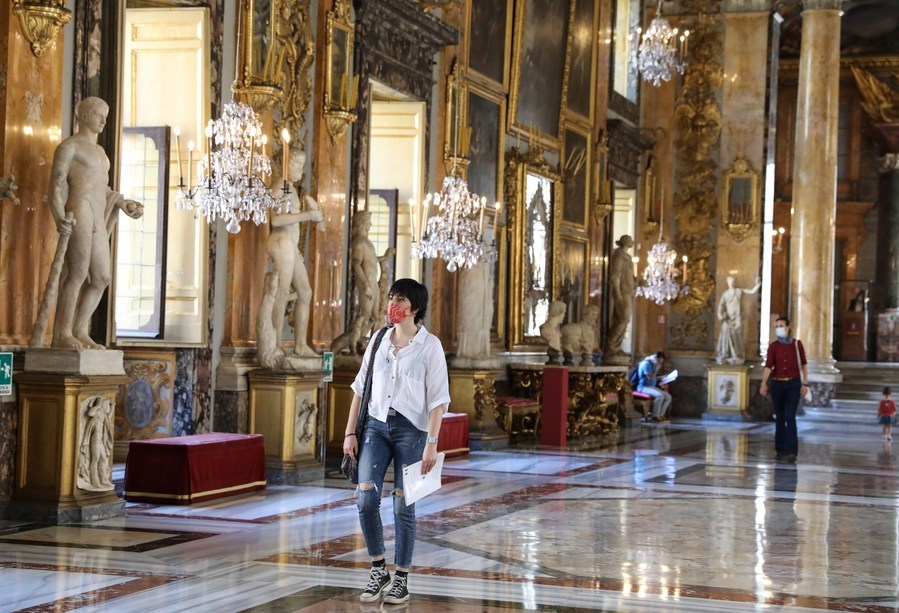 People visit the Colonna Palace with face masks in Rome, Italy, May 23, 2020. (Xinhua/Cheng Tingting)