Harbin theme park creates winter wonderland in the summer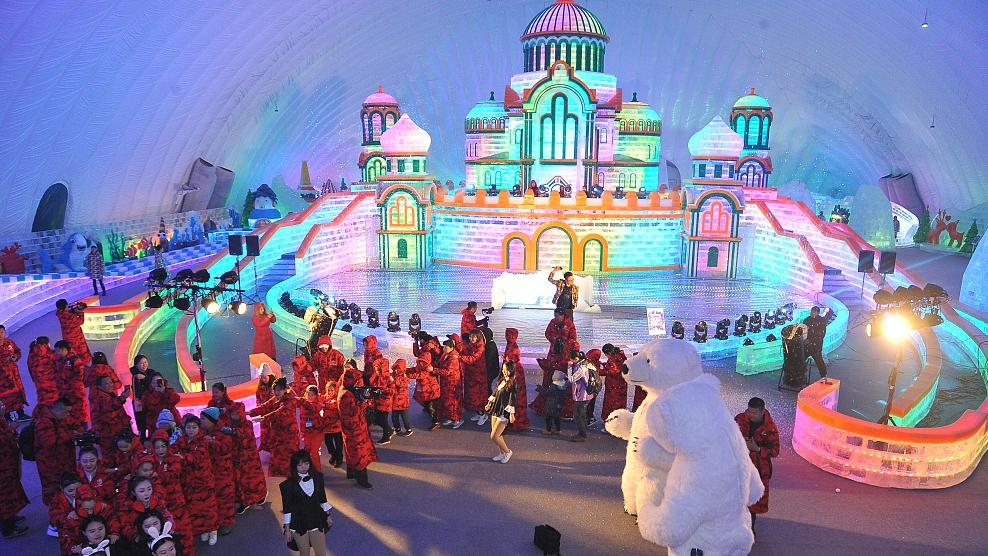 Children play in the ice and snow theme park in Harbin, Northeast China's Heilongjiang Province. (Photo: VCG)
Playing in a winter wonderland is no longer a summertime dream, as an indoor ice and snow theme park opened to the public on Saturday in Harbin, capital of northeast China's Heilongjiang Province
Tourists can now enjoy ice and snow all year round in one of the world's largest indoor winter theme parks, which covers 5,000 square meters.
The park features an ice wonderland and a range of entertainment facilities, such as mini curling, ice bicycles, ice bumper cars, ice slides and snow circles. Ice animal sculptures and the underwater world are also present in the theme park to create an ice fairy tale world.
The theme park is divided into four areas catering to tourists of different ages, with a parent-children area for the kids, a romantic zone for the lovers, a creative interaction area for the young, and a story area for the elderly.
Heilongjiang is known as a winter wonderland, with its capital city Harbin hosting some of the world's largest snow and ice-sculpture festivals and events.