Hitch service in demand for holiday travel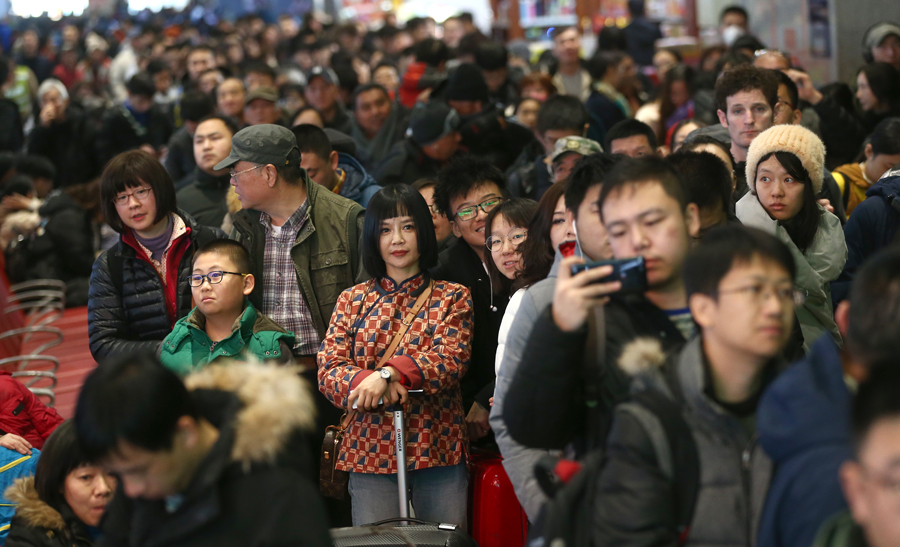 Passengers wait at Beijing West Railway Station on Jan 21, 2019. (Photo: China Daily)
Didi's Hitch service will miss this year's Spring Festival travel season, since the country's leading ride-sharing platform is still fixing its safety problems.
"In previous years, I took Didi's Hitch service to go home, for it's a very convenient means of transportation during Spring Festival," said Xiao Ai in a report by Chinanews.com. "I just put my luggage in the truck, and played games along the way home."
For those who cannot take a direct train or flight to go home, Hitch carpooling is much more accessible and affordable than changes among subways, buses, trains and coaches, or an expensive route by taking a taxi.
It's necessary for many people to use the Hitch service in their Spring Festival commuting, the report said. During last year's Spring Festival travel rush, a total of 30.67 million people took Didi's service across cities to go home and to work.
This year, people can choose Hello-Chuxing and Dida Chuxing in the absence of Didi. The increasing supply and demand of the Hitch service also gave rise to ever-growing needs in online chat groups, though spontaneous carpooling has more potential risks.
In fact, the Hitch service has been encouraged in China, and the State Council also published a guideline for its development in 2016.
Xue Jun, a professor at Peking University Law School, said the absence of the Hitch service "would be a huge loss for social welfare, because it's very efficient for many people who commute over medium and short distances, which also relieves the pressure of the holiday rush."