Thai tourism targets 10 pct growth for 60th anniversary
People's Daily app
1562605980000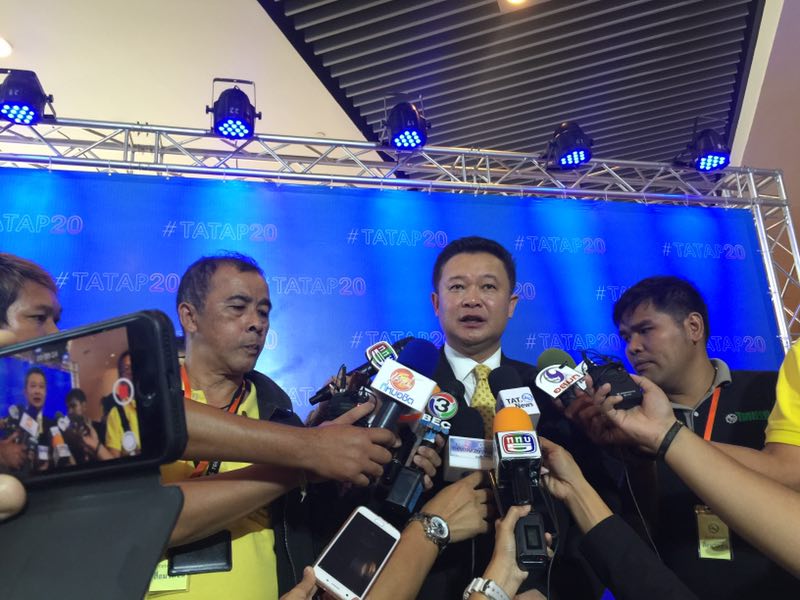 Tourism Authority Thailand (TAT) Governor Yuthasak Supasorn speaks with reporters in Bangkok, Thailand on July 8, 2019. (Photo: People's Daily)
Bangkok (People's Daily) - In preparation for its 60th anniversary next year, the Tourism Authority of Thailand (TAT) reaffirmed commitments to making travel to the country economically promising, sustainable, and vibrant.
TAT Governor Yuthasak Supasorn said the completion of the country's 5th cycle will be a time for reflection on past achievements and while looking forward to a new era filled with challenges.
"With the positive outcome in 2018, Thai tourism has clearly succeeded in fulfilling its mandate," Supasorn said.
"We will work even harder to maintain our brand image, preserve our competitive advantages, and ensure that the socio-economic benefits of international and domestic tourism are spread right across the country," he added.
The TAT initiative will align its strategies with the National Economic and Social Development Board, Thailand's national planning agency, whose Secretary General, Thosaphorn Sirisamphan, also serves as TAT Chairman.
2020 targets include boosting tourism revenue by 10 percent. TAT efforts will also see a shift in direction from a mass tourism mindset to responsible tourism with an emphasis on quality and revenue generating travel experiences.
Responsible tourism efforts will be featured in "Osotho," a new TAT in-house travel magazine.
"TAT will launch a nationwide campaign to mark its 60th anniversary with core messages highlighting the importance of responsible tourism and being good hosts under the theme of 'Next steps towards a sustainable Thailand'," said Supasorn.
The initiative will focus on TAT employees, the Thai people, and tourism stakeholders.
Meanwhile, "Amazing Thailand Week" will be planned for the international market by foreign TAT offices.
TAT efforts aimed at the domestic market will see travelers categorized in groups like Gen X, Gen Y, family and millennial family, silver age, ladies, first job, multi-gen, and corporate.
In foreign markets, TAT will focus on specific groups and middle-upper income brackets (Go High). It will seek first-time visitors in new and long-standing source markets (Go New Customer). It will also attempt to balance out the seasonality factor and generate more demand in the "Green Season" (Go Low).
Other features will also be developed such as, homestays, walking paths, and local cuisine (Go Local). Digital technology will be implemented to reach more customers (Go Digital).
The marketing campaign, "Open to the New Shades," will direct attention to providing positive travel experiences. Following the long-standing "Amazing Thailand" slogan, future advertising campaigns will continue to target specific groups while highlighting Thai friendliness and hospitality.
"Next year is likely to be a test due to the impact of international developments, global geopolitical friction, and economic difficulties, increasing competition, a relatively strong Baht, and reduced spending power," said Supasorn.
However, the governor remains optimistic as the global travel and tourism market remains vibrant throughout the Asia-Pacific region.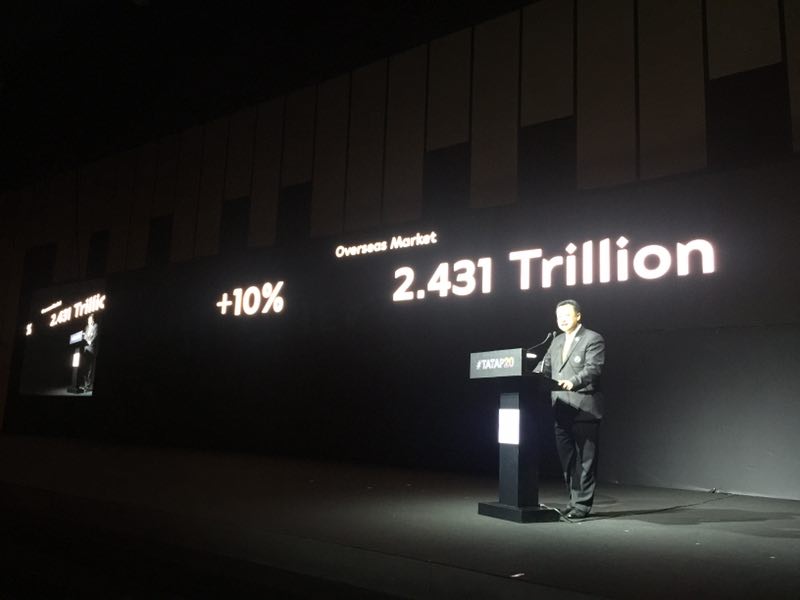 (Photo: People's Daily)
The majority of visitors to the country represent a wide variety of the global travel demographic and come from different income groups.

"The past 60 years have seen Thai tourism go through many ups and downs, but always emerge strong and resilient. With the strong support of the Royal Thai government, our partners and friends abroad, as well as our energetic private sector, we will be doing our best to stay on course in the years ahead," Supasorn added.