Legendary ship celebrating 150th anniversary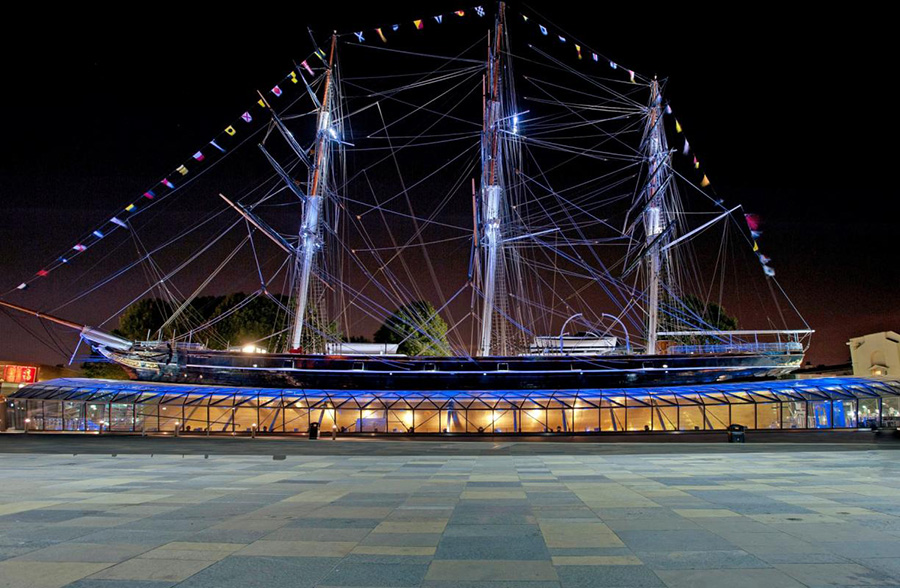 (Photo: chinadaily.com.cn)
Located at the National Martime Museum in Greenwich, Cutty Sark, one of the last tea clippers in the world and now an award-winning tourist attraction, is celebrating its 150th anniversary this year.
Built in Dumbarton in 1869, Cutty Sark was designed to carry tea from China to England as fast as possible.On February 16, 1870, Cutty Sark left London bound for Shanghai via the Cape of Good Hope on her first voyage. Commanded by Captain George Moodie, his log mentioned she carried "large amounts of wine, spirits and beer".
The arrival of the ship at Shanghai with "manufactured goods" is listed in the North China Herald for June 2, 1870. Departing with around 1,305,812 pounds of tea on June 25, she arrived back in London on Oct 13, 1870. This is the first of eight voyages the ship successfully made to China in pursuit of tea.
To mark Cutty Sark's 150th anniversary, Cutty Sark Theatre will be hosting an array of performances and events through 2019-2020 to celebrate her history. Kickstarting this year of cultural delights is a special concert from the BBC Singers to celebrate Cutty Sark's place in history and her many connections across the globe making her a national treasure.