Infographics: Reverse Spring Festival travel a new trend
People's Daily app
1549264840000
The Spring Festival is China's most important traditional holiday, largely a time for families to get together.
The Spring Festival holiday is also regarded as "golden week" in China, which saw about 6 million outbound tourists during the 2018 public holiday.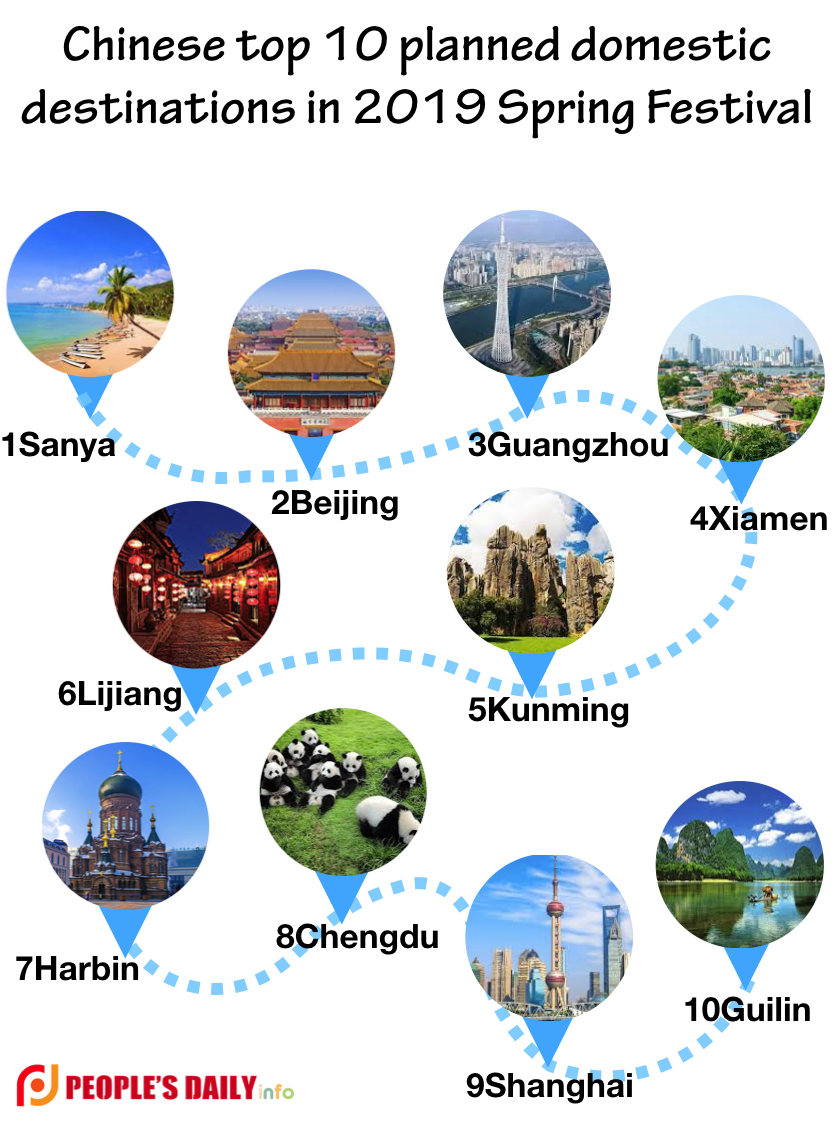 Nearly 7 million Chinese people are expected to travel to about 90 countries and regions during the 2019 Spring Festival public holiday from Feb. 4 to 10, according to a data analysis by multiple institutions.

Qiu Cheng, general manager of Longxingtianxia travel agency of Lanzhou in Gansu Province, said Thailand and Japan are among the most popular tourist destinations for customers this Spring Festival.
"Spring Festival is a time for family gatherings, but it's not necessary to be at home," said visitor Liang Wei. "Traveling abroad is a new option."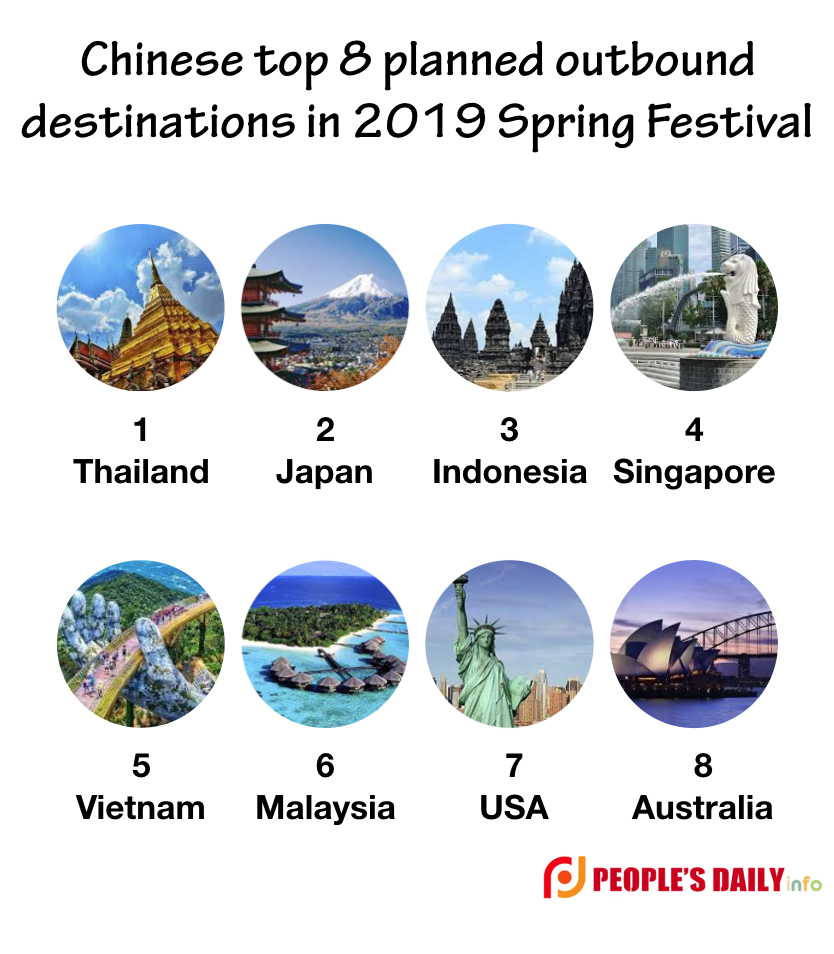 A report based on big data from Tuniu, China's online travel agency, shows that up to 55 percent of outbound travelers that applied for visas during Spring Festival were applying with their families.
"Tourists are requiring high quality travel experiences, and customized tour packages for family are trendy," said Zhang Shiqi, general manager with Guantianxia International Travel Agency in Gansu Province.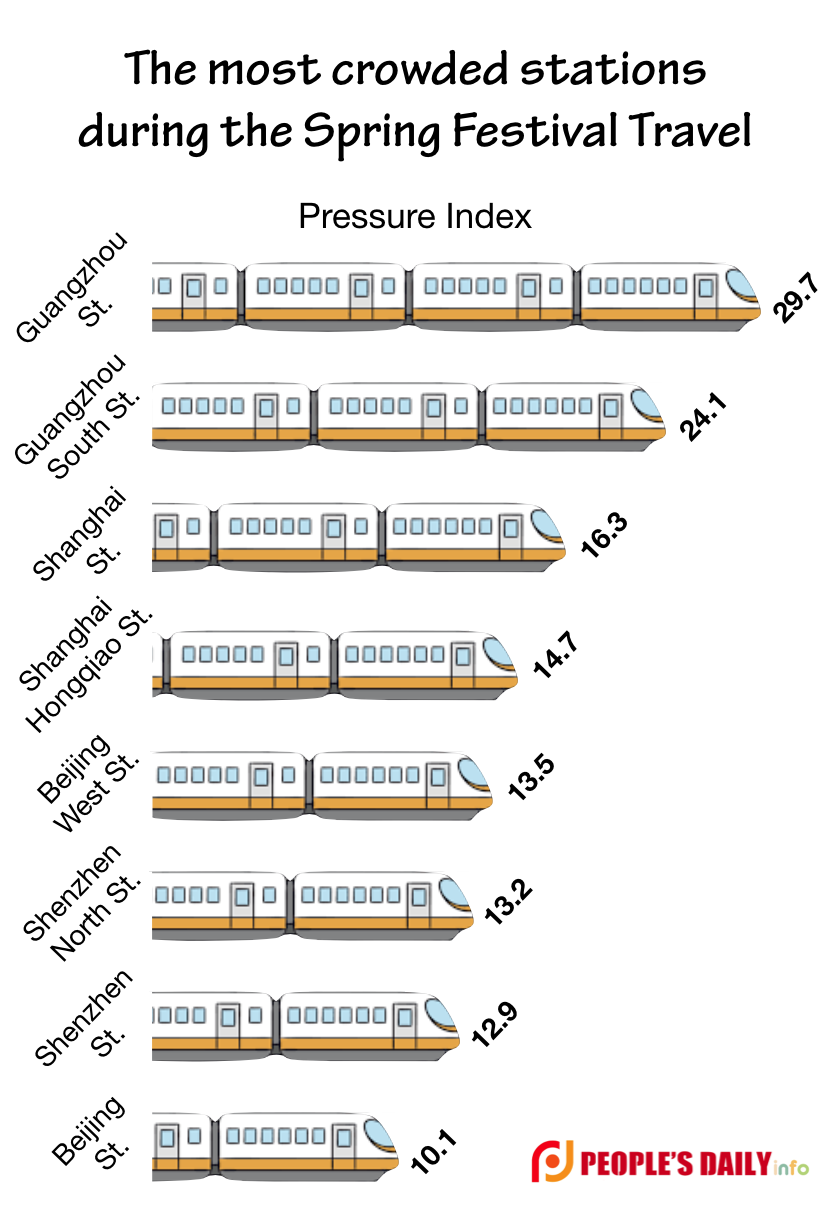 Besides, tourists should pay close attention to alerts released by tourism and foreign affair authorities and avoid traveling to countries and regions suffering from terrorist attacks, political turmoil, natural disasters or disease outbreaks, relevant officials said.

(Infographics are produce by Bai Yuanqi; data and predictions are derived from Xiecheng, Feizhuo and Tongchengyilong that are China's major online travel-booking agencies)