Rime scenery in Jilin, NE China
People's Daily app
1544515788000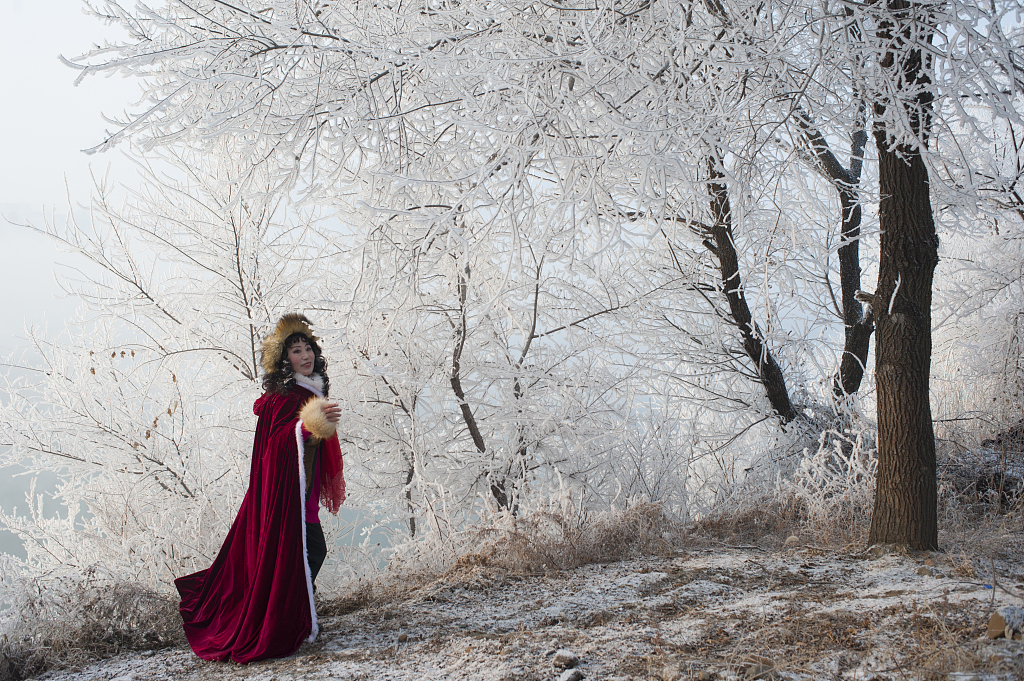 Rime, an icy spectacle of frozen fog, appeared on Tuesday along the Songhua River, northeast China's Jilin City. Local residents and tourists gathered around the ice-coated trees for photos.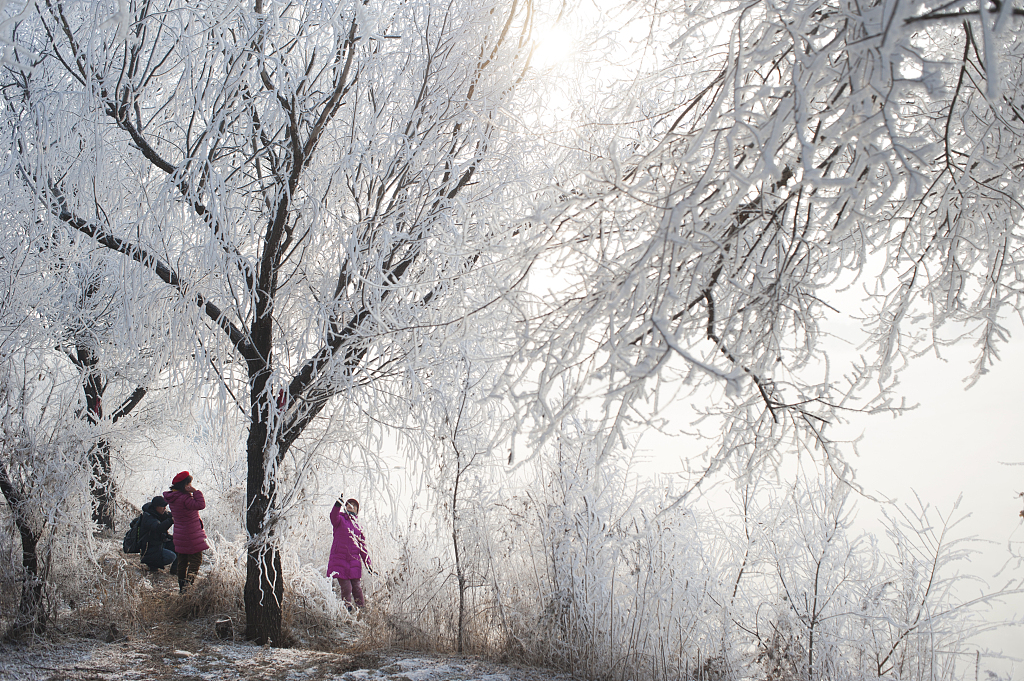 The occurrence of rime is unpredictable for it will only appear when the temperature and moisture are right.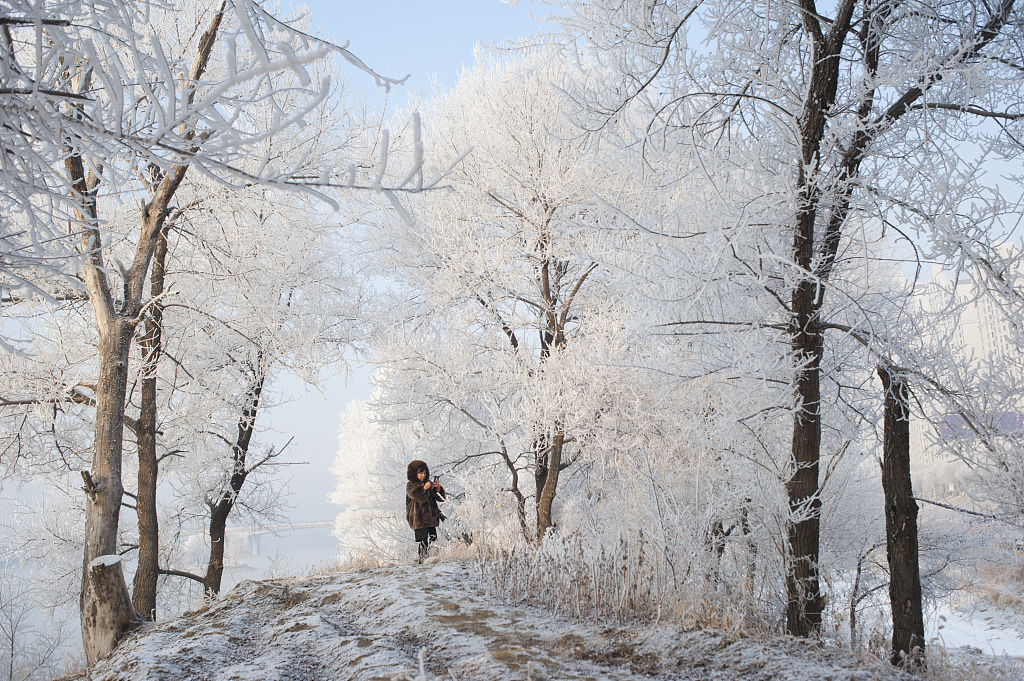 Thanks to the warmth and moisture provided by the Songhua River, which doesn't freeze in winter, rime becomes an annual event in Jilin.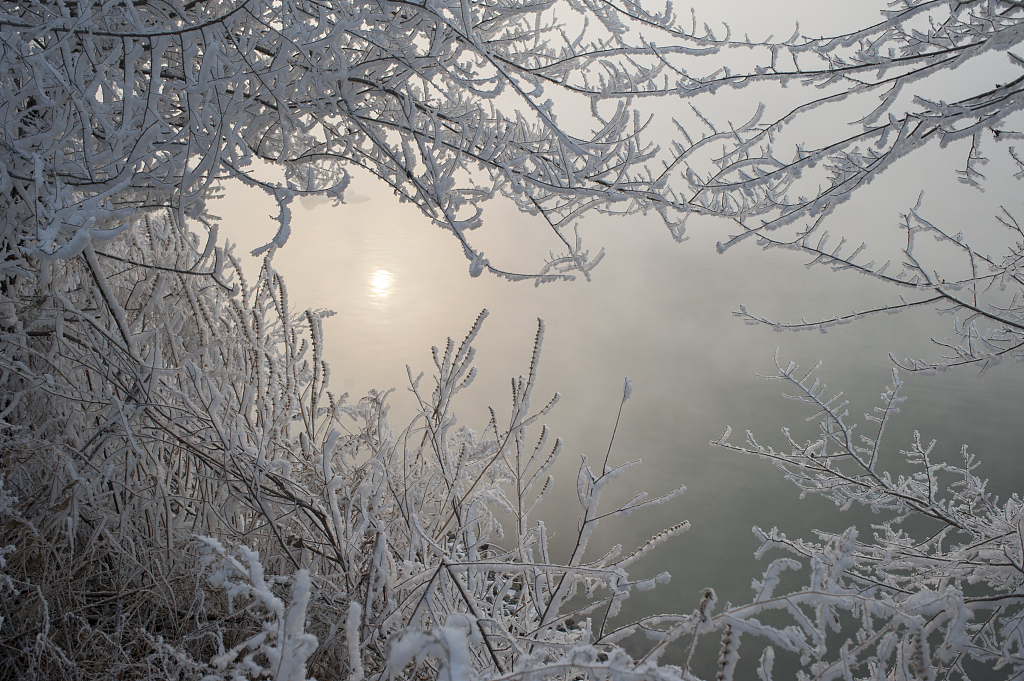 (Photos: VCG. Compiled by Chen Lidan)