Millions of Chinese looking to travel to escape summer heat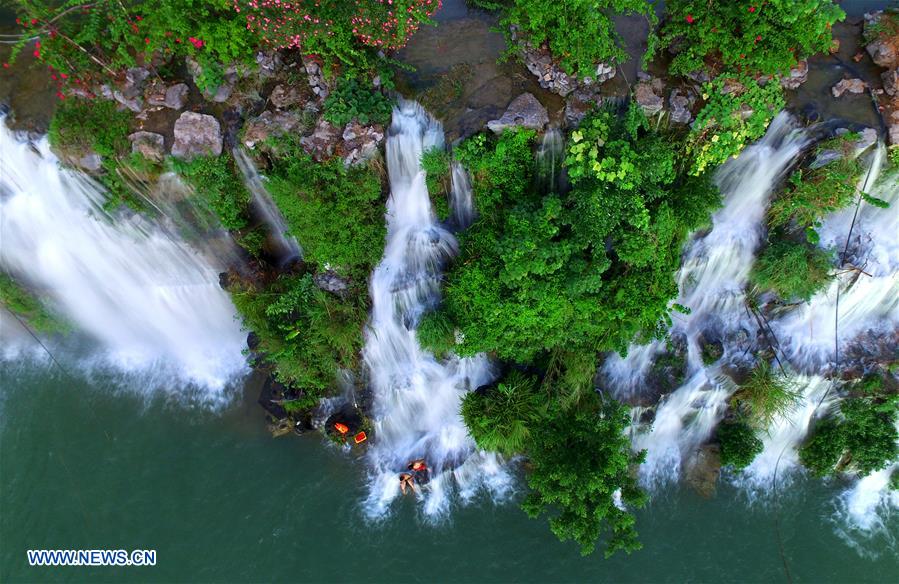 People cool off at waterfalls of Panlong Mountain in Liuzhou City, south China's Guangxi Zhuang Autonomous Region, July 18, 2018. [Photo/Xinhua]
New research by China Tourism Academy and travel service Ctrip research shows that an estimated 300 million people in China are interested in travelling during summer this year, making China the world's largest summer tourism market.
The research, which was reported by thepaper.com, showed that this season's tourism market could be worth as much as 300 billion yuan (44 billion U.S. dollars).
The so-called "furnace cities" in central and western China are home to the largest number of people looking to escape the oppressive summer heat. These include the cities Chongqing, Nanchang, Changsha, Wuhan, Xi'an, and Hefei.
The elderly showed the greatest interest in travelling duing the summer season, with around two-thirds of those surveyed for the research wanting to travel. Around three quarters of students surveyed also expressed a desire to travel.
Kunming and Lijiang in southern China's Yunnan Province were the two most popular destinations named by potential travellers.