Banknote sceneries constructed by China and its partners on B&R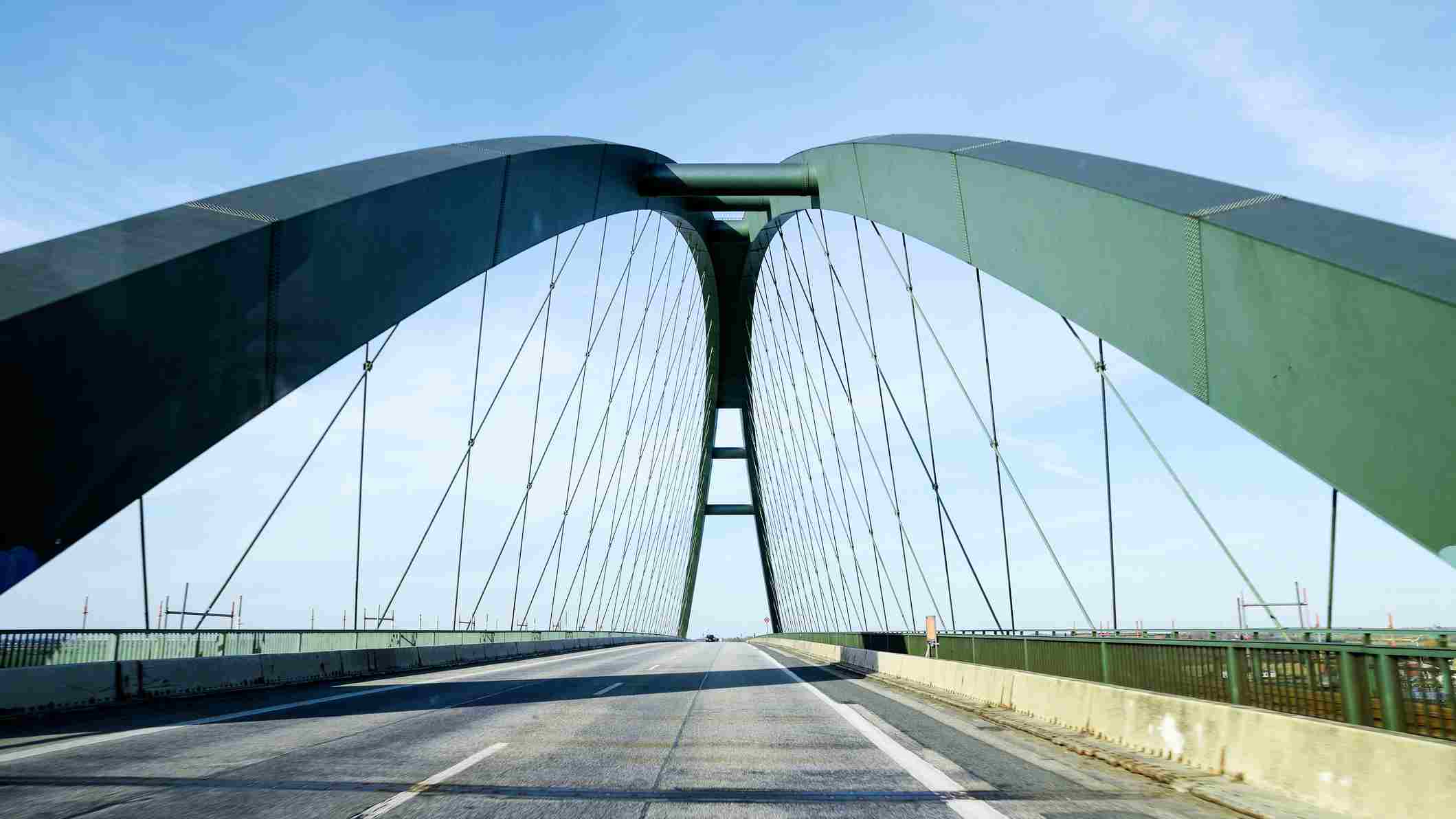 (Photo: CGTN)
As more people are traveling frequently along the Belt and Road routes, they will surprisingly find out that many magnificent sceneries and landmarks constructed by Chinese engineers and workers, together with their local partners have been printed on newly issued local currencies. It demonstrates fruitful cooperation under the Belt and Road Initiative (BRI) and shows that the BRI is more inclusive for all partners.
When I was working and living in those countries, collecting local currencies as souvenirs was my hobby. Taking pictures with those remarkable landmarks on banknotes along the Silk Road routes has been an integral part of my best memories.
From Algeria to Kuwait, you can go and visit the banknotes' landmarks constructed by the Chinese companies and their international partners.
Algiers is the capital of Africa's largest nation, Algeria. After arriving at the airport and taking a taxi downtown, you can take a picture of the newly issued 1,000 Algerian dinars banknote with the Djamaa el Djazair, the Great Mosque of Algeria.
Praised as Algeria's national symbol for thousands of years, it is also a modern masterpiece mixed with Islamic tradition, artistic charm and diversified Arabic history, and it faces the picturesque bay of Algiers in the Mediterranean Sea.
Who built this, Africa's largest and world's third largest mosque?
The general contractor is the China State Construction Engineering Corporation (CSCEC) Algerie and China Construction Third Engineering Bureau Co., Ltd. And their partners are an international design, consulting and supervision team that includes members from various countries like Germany, Canada and France.
Fly over the Mediterranean Sea and you will see another magnificent scene printed on the newly issued Kuwaiti five-dinar banknote: The new office building of the Central Bank of Kuwait (CBK). The new landmark is one of the projects in teh country constructed by the China State Construction Engineering Corporation Ltd. (CSCEC). It has become a symbol of Kuwait's rejuvenation and demonstrates the Chinese company's cutting edge in the fierce competition of the Middle East construction market.
At 235-meters tall, this modern office building takes the shape of a boat sail reminding onlookers and visitors of the national civilization in sailing. It has some similarities with the 21st Maritime Silk Road and Kuwait is an important partner in this initiative.
When talking about the numerous projects under the Belt and Road Initiative with local people, increasing energy independence, reliability and interconnection are of the main priorities. Some of my friends gave me the newly issued banknotes of Guinea franc and Sudan pound, both telling the importance of energy cooperation.
The 240-megawatt Kaleta hydropower station at Guinea's Konkoure River was featured as the background image of Guinea's 20,000 franc banknote. This Guinea's version of China's Three Gorges hydropower station doubles Guinea's hydroelectric generating capacity from 128 MW in 2012 to 368MW.
With an average annual generating capacity of 946 gigawatt-hours, this facility has provided stable electricity to Conakry's residents - more than 1.7 million people for the first time in history. The Kaleta Hydropower Station is also the largest cooperative project between China and Guinea and a symbol of the two countries' friendship.
Surprisingly, the company who undertake the project is the China Three Gorges Corporation. This company has constructed China's Three Gorges Dam, the world's largest hydroelectric dam which cost 59 billion US dollars and 15 years to build.
To enhance energy development, the China Three Gorges Corporation is cooperating with the Guinean government to implement the 550-MW Souapiti hydropower project. It could double the country's power supply when complete and dramatically transform Guinea's hydro resources into economic advantages. Also, it will help this western African nation alleviate the energy shortage, increase sustainable development and boost regional electricity interconnection with its neighbors like Guinea-Bissau, Senegal and others, making it an important part of the Belt and Road Initiative.
Traveling along the Belt and Road countries, I have seen many types of "Three Gorges" projects.
Located on Sudan's mother river the Nile, three China-built dams - the Merowe Dam, Roseires Dam and the Dam Complex of Upper Athara Project - are now shown on the nation's 100-pound denomination banknotes, which were issued earlier this year.
Why do the three dams matter? The three' installed capacity provides 95 percent of the nationwide electricity generating capacity and 60 percent of the country's overall installed generating capacity, which contributes greatly to Sudan's economic development and social stability. It is a comprehensive pivot crucial to Sudan's economy and its people's livelihoods.
Today, as more countries along the Belt and Road initiative are pursuing industrialization and transformation, more infrastructures including energy facilities become more prioritized.
Today when traveling in Sri Lanka, you can easily find that electricity supply is more reliable. The reasons are on Rs100 rupees banknote. The China-built Norochcholai coal-fueled power plant. The largest power plant of Sri Lanka has reduced its high electricity cost dramatically and ended its history of relying on insecure and highly polluted diesel-fueled power generation. Really a leap forward for the country's economic and social development!
When traveling to Laos in Southeast Asia, one could see the Nam Leuk hydropower facility printed on Lao Kip 20,000 banknotes. Constructed by Chinese companies, it is still functioning well within its national grid. That was the nation's first hydropower plant after its independence.
Actually, we have more examples of China constructed projects printed on banknotes along the Belt and Road. In Bangkok, Thailand, the Phra Pin-klao Bridge printed on Thai Baht 20 banknote. In Dushanbe, Tajikistan, the national library printed on Tajikistan Somoni 200 is also a landmark there. Tajikistan is so active to connect is a national development plan with the Belt and Road Initiative.
Currencies are the best name card for each nation. Images on those currencies often inherited diversified civilization and carry national honor. As the Belt and Road cooperation enhanced, cooperation among more partners will show its inclusiveness and openness.
Maybe in the future, we could see more flagship projects under the Belt and Road Initiative could be print on more currencies.