World Environment Day: Images of beautiful China
chinadaily.com.cn
1528181935000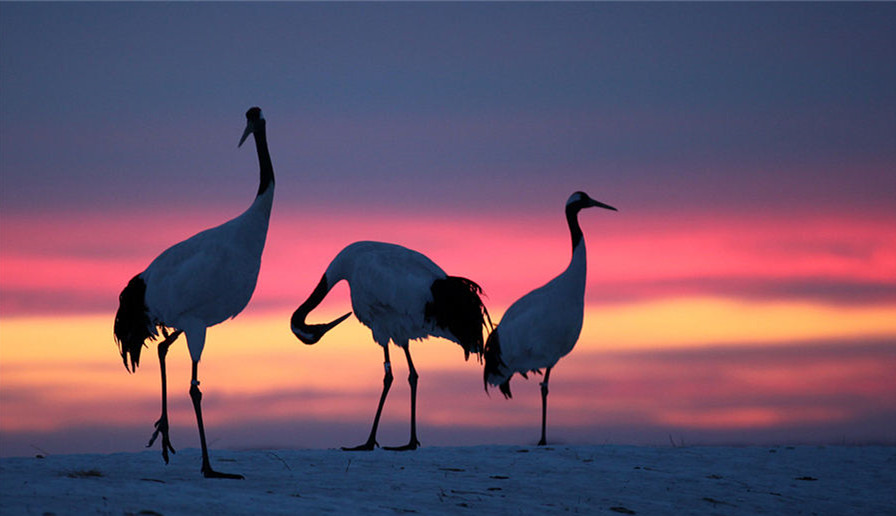 Red-crowned cranes resting at Zhalong Wetland in Qiqihar, Northeast China's Heilongjiang province, March 2, 2013. (Photos: VCG)
Since the launch on June 5, 1974, the World Environment Day has raised awareness and generated political momentum around concerns such as toxic chemicals, desertification and global warming. The day has developed into a global platform for taking action on urgent environmental issues.
According to the United Nations Environment Programme, millions of people have taken part in the campaign over the years, supporting more eco-friendly consumption habits, as well as national and international environmental policy.
The 19th CPC National Congress report stresses on the significance of building an ecological civilization. And the nation's Beautiful China initiative will continue to create good working and living environments for the people and make contributions in global ecological security.
Let's have a look at lucid waters and lush mountains around China!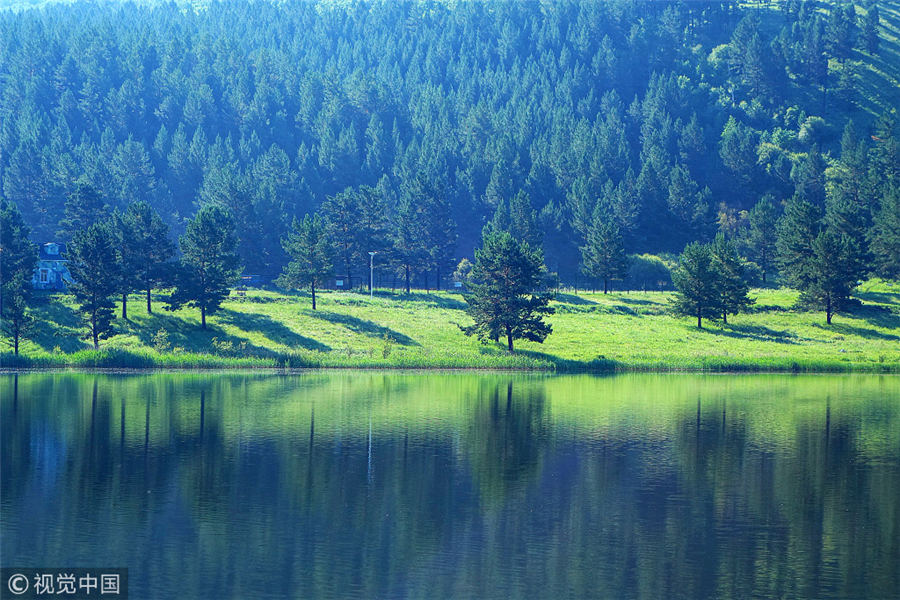 Picturesque Honghuaerji Forest Park in Hulunbeir, North China's Inner Mongolia autonomous region, June 27, 2015.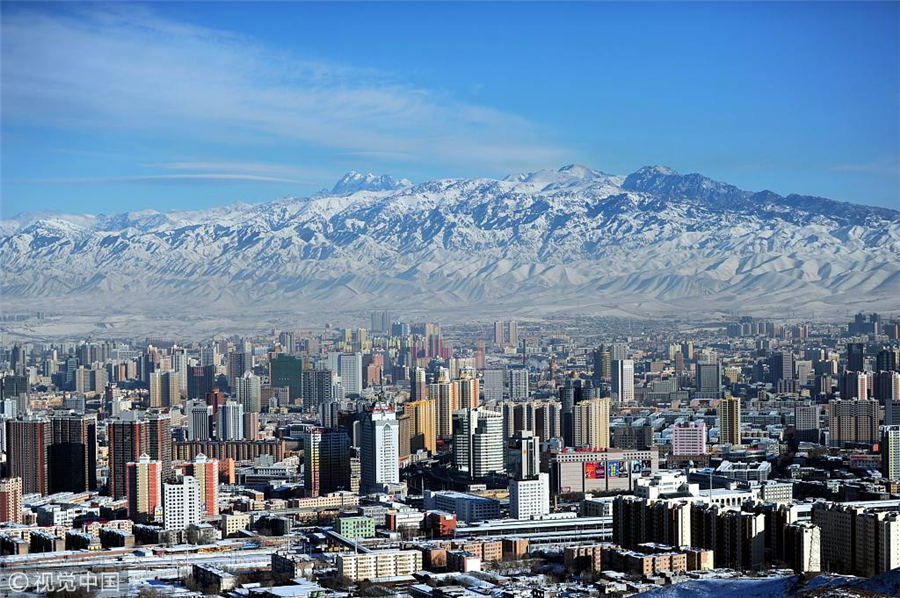 Clear blue sky above downtown Urumqi and the magnificent Bogda Mountain afar in Northwest China's Xinjiang Uygur autonomous region, Nov 23, 2013.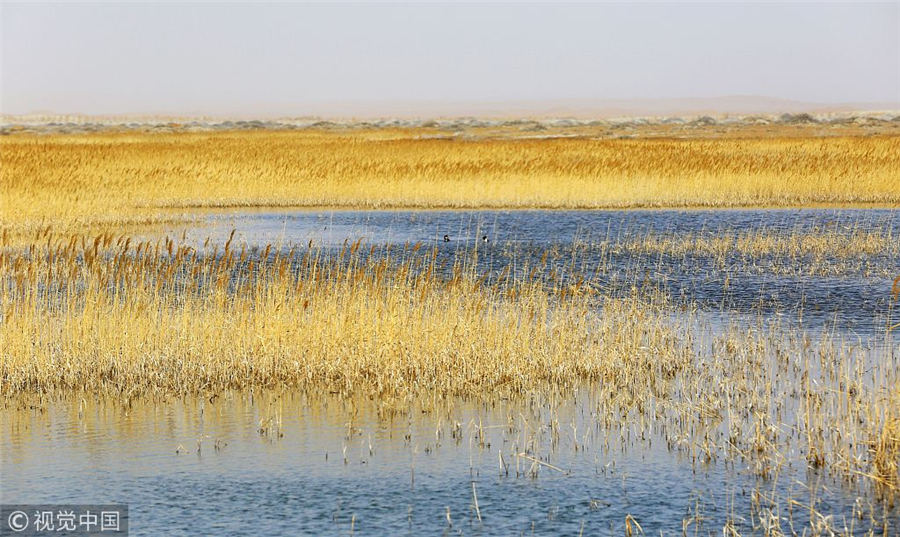 After years of environmental conservation, the 22-square-kilometer Qingtu Lake has burst in new vitality in Wuwei, Northwest China's Gansu province.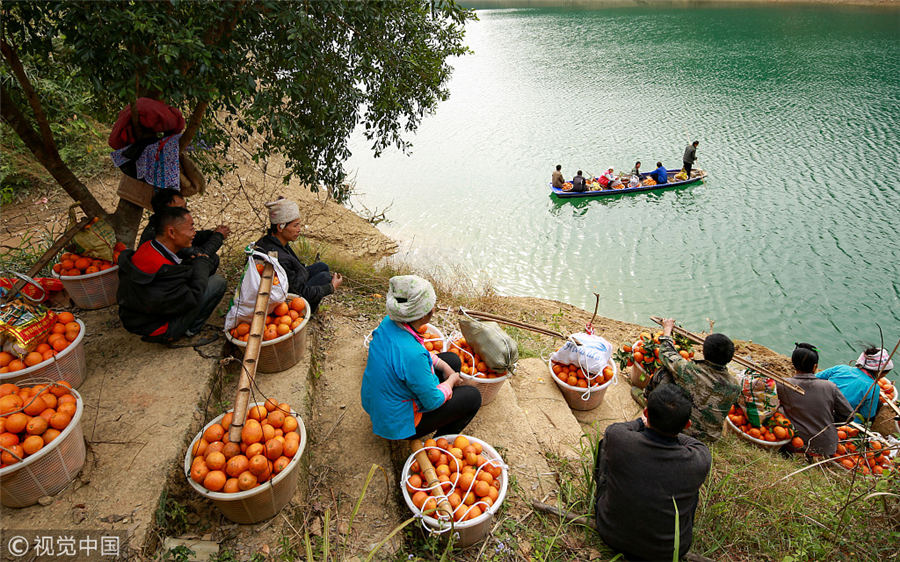 Growing navel orange help locals to utilize the potential of their land and cast off poverty in Rongjiang county, Southwest China's Guizhou province, Dec 17, 2017.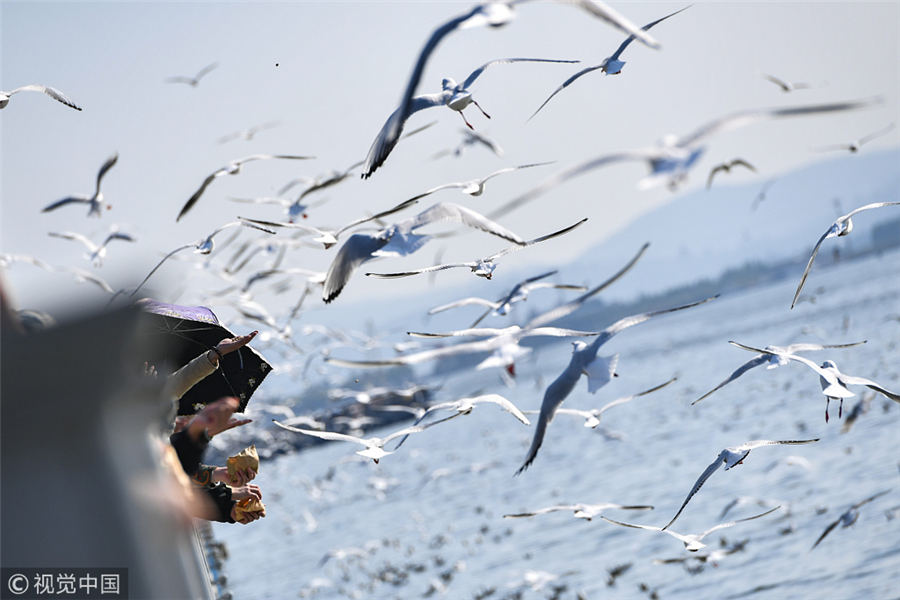 Nearly 40,000 black-headed gulls migrate to the Dian Lake for the winter in Kunming, Southwest China's Yunnan province, Nov 5, 2017.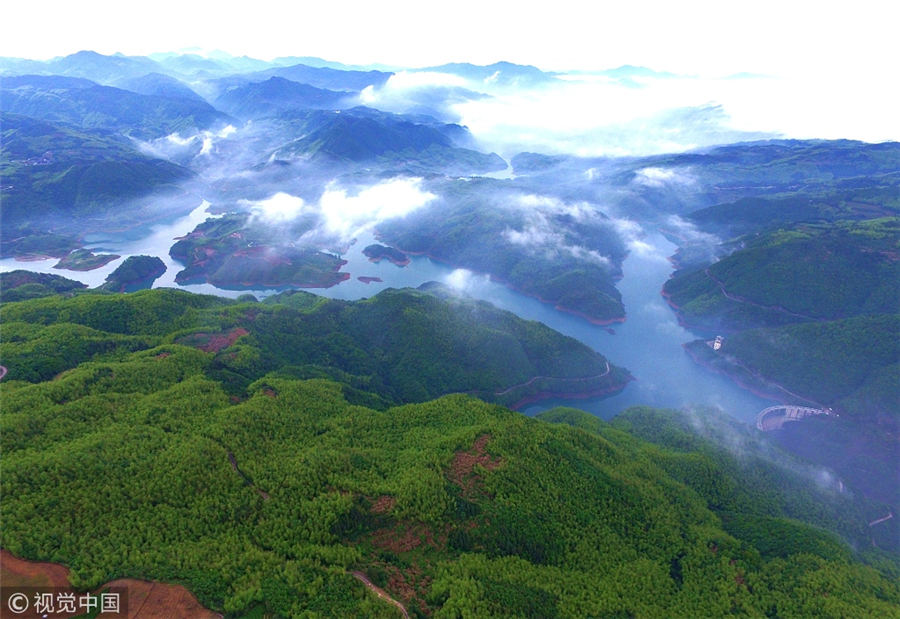 Lush forest in Fuding, East China's Fujian province, May 8, 2016.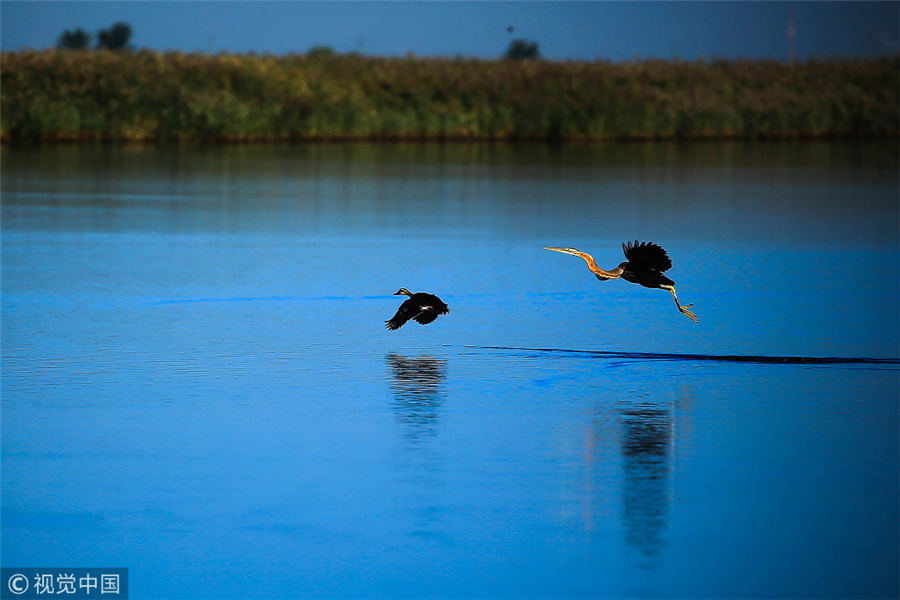 Birds fly over the wetland near the Liaohe River estuary in Panjin, Northeast China's Liaoning province, Sept 13, 2017.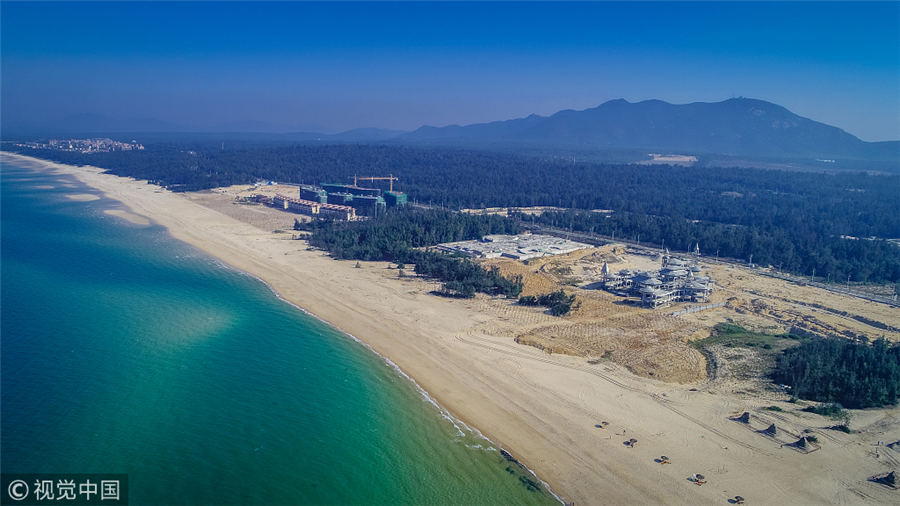 Trees are replanted at the coastal zone in Changjiang, South China's Hainan province, Jan 18, 2018.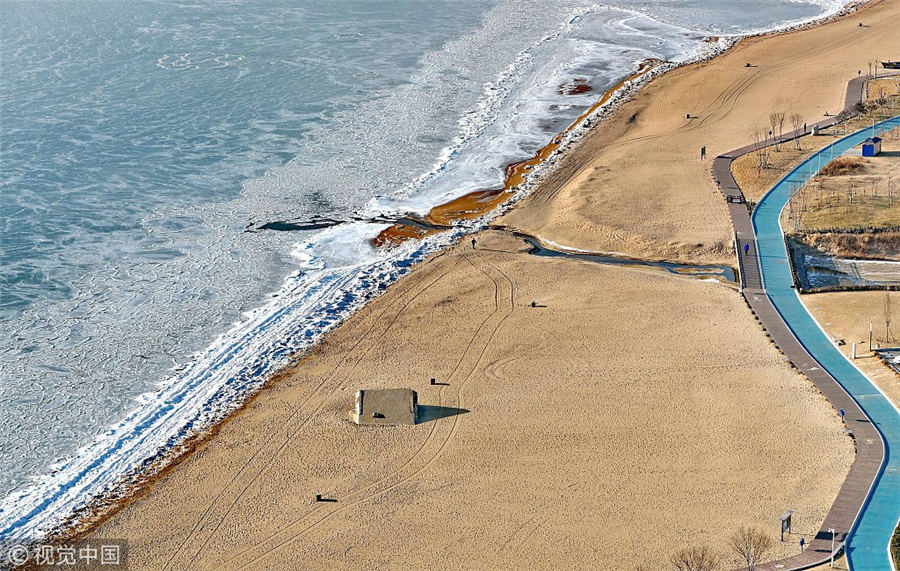 Clear water at the Dream Bay in Qinhuangdao, North China's Hebei province, Jan 25, 2018.