San Francisco is increasingly interested in visiting China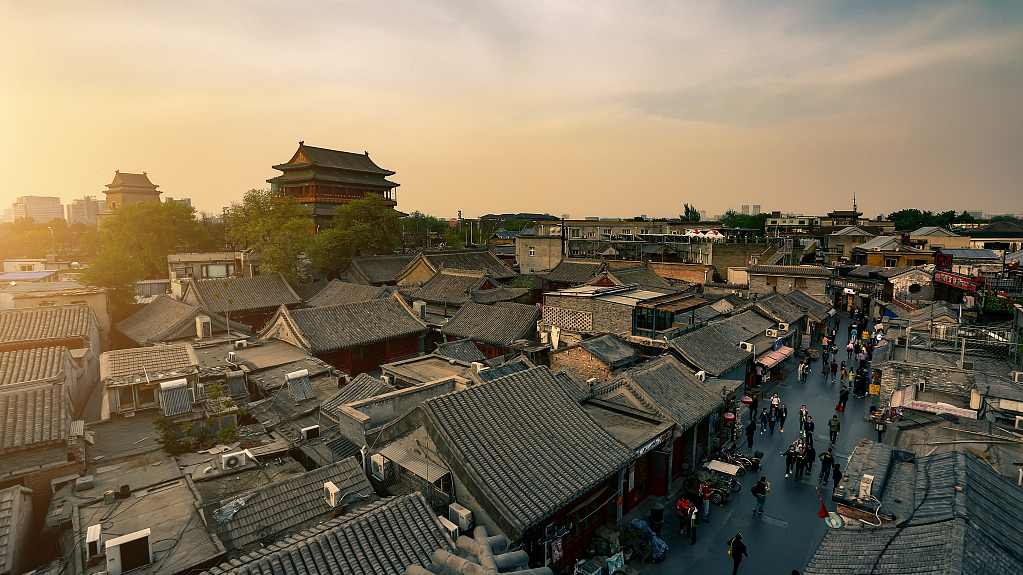 Beijing Drum Tower. (Photo: VCG)
People in the San Francisco Bay Area continue to show a growing interest in visiting China and exploring the country's culture, history, natural wonders, and lifestyles, said tour operators specialized in the US region Monday.
At the just-concluded annual Bay Area Travel and Adventure Show in Santa Clara, California over the weekend, many visitors stopped at the booth of Alex Wang, owner of a travel agency. They took brochures or asked him questions about the travel itineraries the company provided.
The Bay Area Travel and Adventure Show, which has been held for nine years in the region, is a major exhibition for tourists to find information about their desired destinations.
The event is projected to attract between 8,000 and 9,000 people this year, according to the organizer.
The booths of China National Tourist Office (CNTO) and a few Chinese tourist agencies were among the most popular ones. People even queued up to get a free souvenir, such as 12 zodiac animal bookmarks and panda calendars.
Spanning from the wine country to Silicon Valley, the Bay Area has a population of over 7 million people in nine counties and 101 cities, according to Bay Area Census.
The median household income in San Francisco was 96,265 U.S. dollars in 2017, compared to 61,372 dollars of the US median household income, statistics of the US Census Bureau showed.
CNTO has been an exhibitor at each event of the Travel and Adventure Show to promote the tourist sources and travel information to American people.
This year, CNTO worked with three local travel agencies -- Chinatour.com, Access Asia Tours and China Travel Service, as well as two airlines -- Air China and Air Canada -- to present various travel routes at different price points to China.
"The classic destinations for those tourists who have never been to China are the 'Golden Triangle" -- Beijing, Xi'an, and Shanghai," said Napio Asahara, manager of sales and operations at Access Asia Tours, a North America-based tour company specialized in customized private tours to China.
"For those who plan to visit China for the second or third time, we have noticed an increasing interest in Silk Road, or Tibet," she said.
Asahara said her company focuses on high-end small tours and most of their clients are retired people who have more leisure time and can afford higher priced tours.
Thanks to CNTO's overseas promotion of the Silk Road tourist destinations in the past few years, several travel itineraries based on the ancient trade route have been developed and highlighted in the brochures at the show.
Another successful example is in Sichuan Province, which has been actively promoting the province's tourist sources in the United States in the past two years.
China's inbound tourism remained steady in 2018 when a total of 141 million inbound visitors were recorded, up 1.2 percent year-on-year, according to figures from China's Ministry of Culture and Tourism.
Inbound tourists brought a total of 127.1 billion US dollars in revenue to the tourism sector in 2018, registering a three percent increase compared with 2017.
More than five million people traveled between China and the United States in 2016, which was designated as US-China Tourism Year by both countries.