The first snowfall in Beijing graces Xihaizi Park in Tongzhou District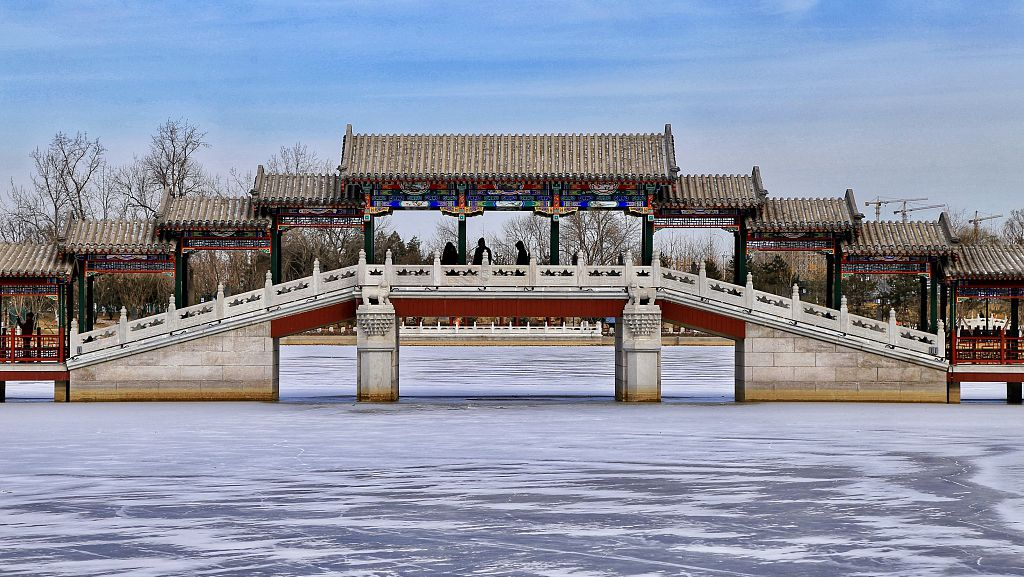 The first snowfall in Beijing graces Xihaizi Park in Tongzhou District, February 7, 2019. (Photo: VCG )
Beijing welcomed the year's first snowfall in suburban areas on Thursday, which has brought picturesque views to Xihaizi Park in Tongzhou District. The powdery and pristine snow lies quietly on the frozen lake, turning the park into a fairyland.
Originally built in 1936, Xihaizi Park is dubbed "a bright pearl embedded in Tongzhou". It closed its gate in December 2016 and began reconstruction to get ready for more visitors. Now it has reopened to the public with its brand new look as a comprehensive park featuring diverse entertainment facilities, beautiful natural scenery and cultural relics.
Xihaizi Park is home to Sarira Dagoba of Randengfo, a 56-meter-tall ancient tower that is well preserved in the park. It was built in Northern Zhou Dynasty (557-581) and has been standing there since then, witnessing the historical changes of Tongzhou. That's why it is also recognized as the symbol of the ancient Tongzhou.
There are also pavilions scattered inside the park where visitors can enjoy the scenery of the lake and the architecture with traditional characteristics. The park offers free entrance throughout the year.