China's cultural, natural heritage site count grows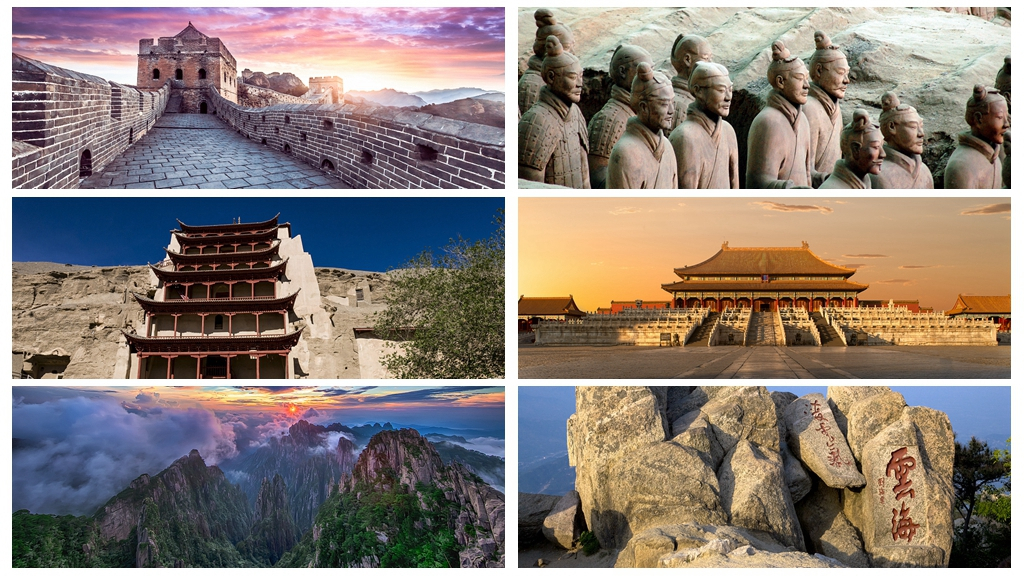 (Photo: VCG)
China is now the biggest holder of the world's natural as well as cultural and natural (mixed) heritage sites, with 17 sites in the country accounting for 6.8 percent of the global total.
Following Italy, China ranks second worldwide with 53 world heritage sites, among which 13 are natural, four natural and cultural, and 36 cultural.
The first two counts are both the highest in the world, the National Forestry and Grassland Administration said on Friday.
China ratified the Convention Concerning the Protection of the World Cultural and Natural Heritage in 1985. These sites constitute some of the most quintessential parts of China's valuable and rich tourism resources.
The country's national Cultural and Natural Heritage Day will fall on June 8 this year.
"China's increase of world heritage sites is the fastest in the world," said Zhou Zhihua, director of the Natural Reserves Management Department of the administration, said at a news conference on Friday.
She said world heritage sites brought China more than 14 billion yuan ($2.02 billion) in tourism revenue last year.
According to the Ministry of Culture and Tourism, the country's world heritage sites had more than 12.4 million visits from overseas travelers, accounting for nearly 10 percent of the total tourists.
China has built friendship ties with 12 world heritage sites overseas. Over the past three decades, more than 1,000 Chinese specialists have participated in cross-border exchange programs on world heritage protection. By the same token, about 1,800 foreign experts have visited China for exchanges.
"Heritage sites have become part of our national identity. Many foreign visitors know more about China through visiting these sites, which indicates our global influence," Zhou said.