World heritage grottoes reopen after heavy rain
LANZHOU, July 8 (Xinhua) -- Mogao Grottoes, a renowned UNESCO World Heritage Site in northwest China's Gansu Province, reopened to tourists Monday after it was closed temporarily due to heavy rain.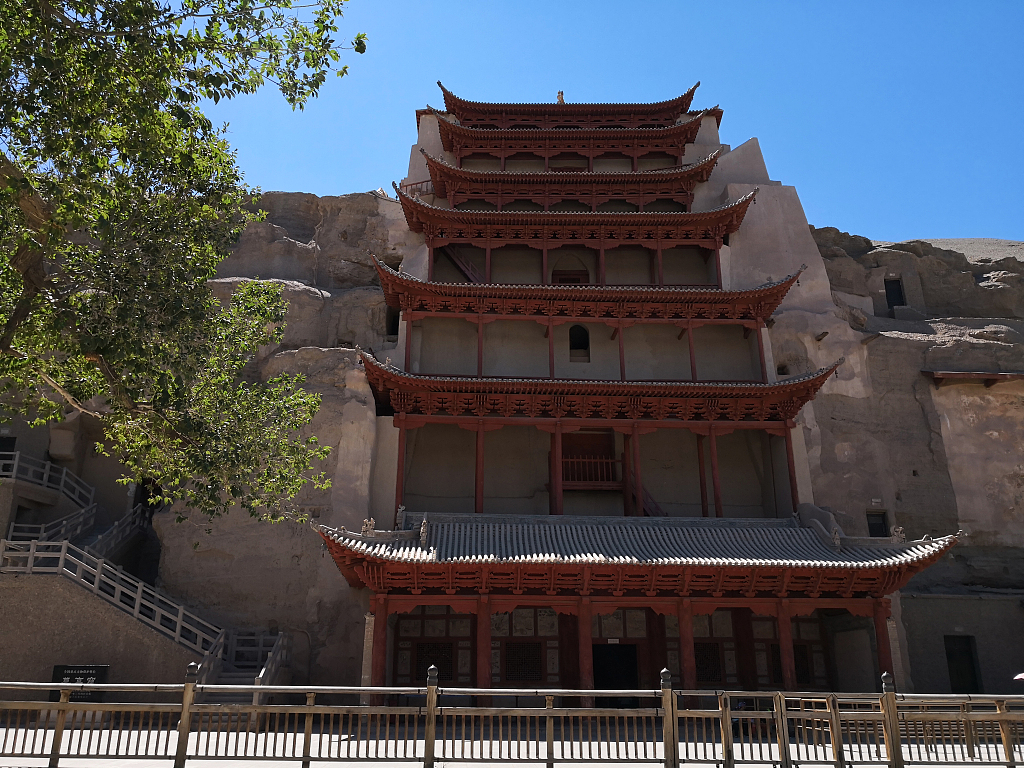 (Photo: VCG)
From 10 a.m. on Saturday to 9 a.m. on Sunday, heavy rain hit the city of Dunhuang, where the grottoes are located. The area around the Mogao Grottoes received around 40.4 mm of precipitation during the period, which was about the average annual precipitation of the city between 1981 and 2010.
The ponding and falling rocks have been cleared. The cultural relics of the grottoes were not affected, according to an investigation.
The only road leading to the grottoes was damaged by floods. More than 700 people and over 80 vehicles were sent to repair the road, and they have built a temporary path to the grottoes.
The Mogao Grottoes is home to collections of Buddhist artwork -- more than 2,000 colored sculptures and 45,000 square meters of murals -- in 735 caves carved along a cliff.
It was first constructed in 366 A.D. For more than 1,000 years, it was a popular marketplace, travelers' stop, and a religious shrine on the ancient Silk Road. The local arid climate with less rainfall is a major reason that the heritage site has been preserved for thousands of years.