Culture and tourism players look for innovations in Beijing
chinadaily.com.cn
1561958056000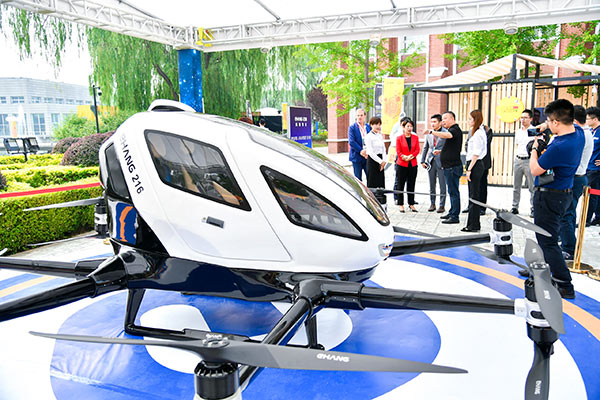 Culture and tourism players search for new ways to attract the younger consumers. (Photo: China Daily)
Culture and tourism business players are seeking new ways to meet the changing tastes of Chinese travelers.
At the moment, consumption is shifting to be those born in the 90s and the millennium, so new challenges and opportunities are being created, says Duan Dongdong, chairman of the Guangdong-based Cedar Culture and Tourism, at recent the China Travel Consumption Innovation Summit.
The meeting brought together more than 1,200 professionals in the culture and tourism industry, including Chinese government officials and foreign ambassadors in China.
Meanwhile, the Guangdong company has just signed deals with US-based Hasbro Inc.
"It will be their first joint themed project in Asia," says Duan.
The Guangdong company is also working with Carlsberg and has developed a bar in eastern Zhejiang province's Xitang town.
The bar will integrate local musicians, wine, bartenders and night tourism resources to offer tourists a distinctive experiences, Duan says.
The company is just one of the many in the industry that is looking for innovations.
Separately, Beijing will encouraging the Temple of Heaven and the Summer Palace to develop creative products that display distinctive Beijing elements, says Liu Bin, research director with the Beijing Municipal Bureau of Culture and Tourism.
And night tourism activities featuring opera performances, city tours and gourmet food experiences will also be launched.
The capital city will also promote film, animation, game and fashion, according to Liu.
And old factories will be transformed into culture zones.
"We want to present an open, inclusive capital of a great country, with confident people and culture," says Liu.