China Southern introduces new service of one passenger with multiple seats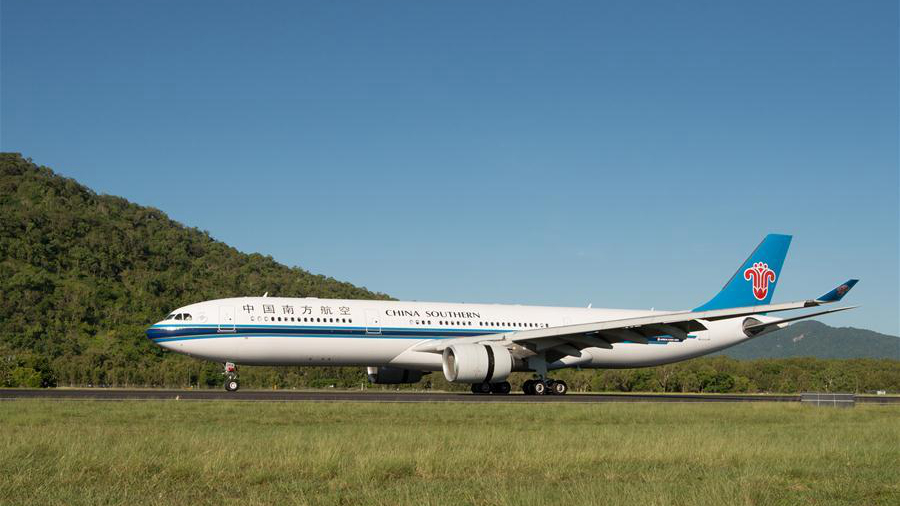 (Photo: Xinhua)
China Southern Airlines (China Southern), the country's largest air carrier, has introduced a new service of allowing one passenger to buy multiple seats, the airline announced Friday.
The new service has been put into operation on all international non-stop flights starting from Guangzhou, where China Southern is headquartered in southern Guangdong Province, the airline said.
Currently, it is only open to passengers with economy class tickets. These passengers can buy one or several other seats at airport check-in counters. However, such a service does not include extra meals or carry-on baggage quota.
The new service is tailored to meet personalized and different demands for passengers during air travel, according to China Southern.
It brings more convenience to passengers who are in need of more space during long-haul international flights, pregnant women or family travelers with kids.
In the future, the service will soon be implemented on the airline's international flights starting from Beijing, Shanghai and other cities. In addition, adding this service for super economy class passengers is underway.
China Southern has a fleet of 840 aircraft, the largest in Asia and the third largest worldwide. In 2018, it provided air services to 139 million passengers.
To date, it provides flight services to around 145 domestic and 76 international destinations.