Over 200 mln railway trips made during Spring Festival travel rush
Railway trips in China have reached 210 million since the Spring Festival travel rush kicked off on Jan. 21, data from the national railway operator showed Tuesday.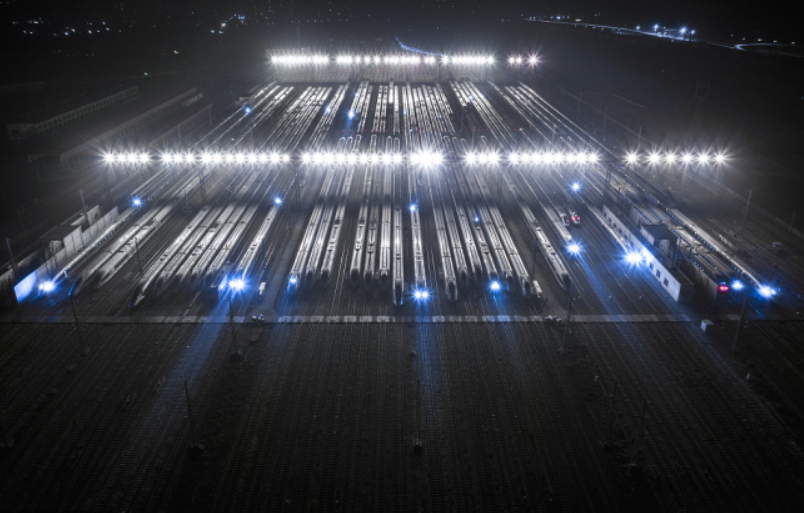 Aerial photo taken on January 26, 2019 shows high speed trains after maintaining in Guangzhou, Guangdong Province. (Photo: VCG)
On Feb. 11, some 12.7 million passenger trips were made by rail, up 4.3 percent year on year, according to the China Railway Corporation (CRC).
On Feb. 12, railway trips are expected to reach 12 million, said the CRC.
Hundreds of millions of Chinese went back to their hometowns to celebrate the Chinese Lunar New Year with family. The annual travel rush around the festival, known as "chunyun," often puts the country's transportation system to the test.
This year's Spring Festival travel rush started from Jan. 21 and will last till March 1, with railway trips expected to hit 413 million in total, up 8.3 percent.