A tour of China's 'forest oxygen bars' – Shennongjia National Park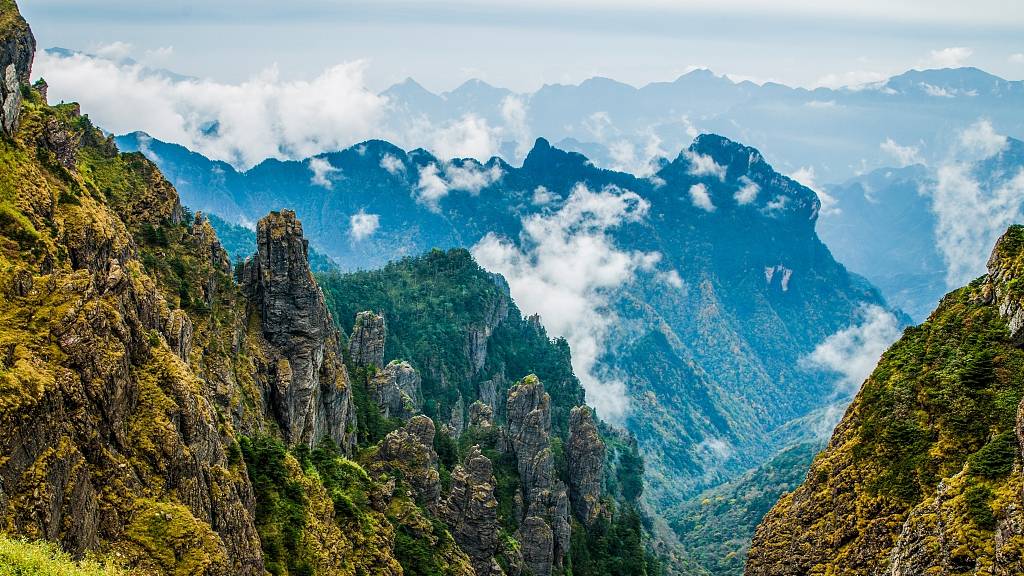 (Photo: CCTN)
The fourth "China's forest oxygen bar" list, a reference to places with plenty of trees, was recently released and included 22 forest parks.
CGTN collected 10 out of the 22 forest parks to review. The destination in our first trip is Shennongjia National Park in central China's Hubei Province.
Covering an area of about 3,253 square kilometers, the national park is home to precious flora and fauna that are unique to China. It was listed as a UNESCO World Heritage site in 2016 and has been attracting flocks of tourists every year due to its breathtaking landscapes, countless wildlife species and mysterious "wild man" legend.
What to see in Shennongjia National Park?
Shennongjia National Park is composed of four parts with Shennongding Scenic Spot in the southwest (Shennongding Peak, Dajiu Lake, etc), Tianyan Scenic Spot in the northwest (Yanzi Cave, Hongping Gallary, etc), Xiangxi Yuan Scenic Spot in the southeast (rivers and tea gardens) and Jade Spring River scenic spot in the northwest (Shennongjia Eco-museum, Wushan Lake, etc).
Shennongding Peak, the highest mountain and also the core scenic spot of this area, is 3105.4 meters above sea level. There is a natural forest near the highest peak, where you can see grand waterfalls, canyons, caves, as well as some wild animals like golden monkeys and spotted deer.
Travel tips:
1. Transportation: Transportation in Shennongjia mainly depends on the highway. Tourists can go to Shennongjia from nearby cities like Xiangfan, Shiyan, Yichang and Wuhan via bus. As the forest zone is quite large, it is a good choice to rent a car to visit the Shennongjia National Park.
2. Entrance fee: 140 yuan ($20.30) for Shennongding Scenic Spot; 60 yuan ($8.70) for Tianyan Scenic Spot
3. Accommodation: Most hotels with good services are in Muyu Town, which is the nearest place to all the scenic areas in the district.