Tourism boom expected for Russia's Far East Region
People's Daily app
1509734933000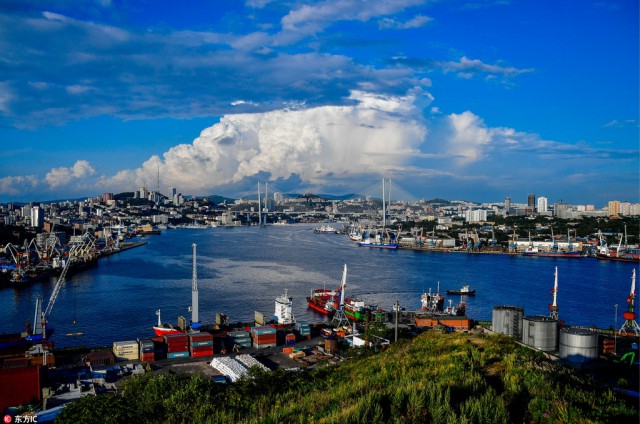 Panoramic view of Vladivostok and the Golden Horn Bay. File photo: IC
Alexander Galushka, minister for Russian Far East Development, told People's Daily on November 3 that the region expects to receive one million Chinese tourists annually. In preparation for a new tourism boom, Russia introduced relaxed visa measures that have made visiting the region easier.
According to Galushka, to improve the region's tourism industry, Russian President Vladimir Putin created measures lifting travel limitations providing visitors greater freedoms to explore.
"Foreigners, including Chinese, can fly to eight of Russia's Far East airports, rather than strictly going to Vladivostok," Galushka said.
Chinese citizens no longer need to stand in line at the Russian Embassy in Beijing, or at one of the country's consulates, when applying for a tourist visa. The application process can be done online through Russia's Ministry of Foreign Affairs website.
The new single-entry visas are good for 30 days.
Russia has given special attention to the development of its tourism industry, and especially so in the Far East Region. Theatres and museums, similar those in Moscow and St. Petersburg, provide visitors with resources allowing them to experience Russia's culture and heritage.
(Compiled by Lu Wen'ao)