Xinjiang's Kanas Airport to run all year round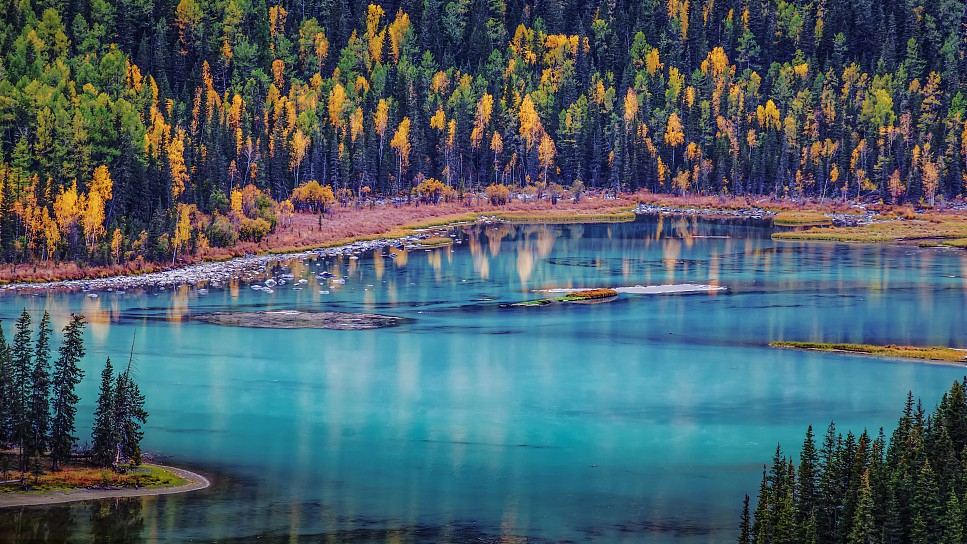 Kanas Lake in northwest China's Xinjiang Uygur Autonomous Region. (Photo: VCG)
Kanas Airport, built close to a world-renowned scenic spot in northwest China's Xinjiang Uygur Autonomous Region, resumed traffic on Monday after a half-year suspension and is expected to operate all year round henceforth.
Kanas Airport has been a seasonal airport since it went into service in 2007. The operating period is usually between mid-June and early October. The facility plans to open all year round from now on to better serve tourists and boost local tourism, according to Li Xigang, vice general manager of the airport.
The airport also plans to open a new route to Turpan this year, in addition to the current regular air service to the regional capital Urumqi and four low-altitude flight services to major tourist attractions in northern Xinjiang.
Sitting on the border of China and Kazakhstan, Russia and Mongolia, Kanas boasts an impressive scenery of lakes, glaciers, forests and grasslands. It is also a world geological park recognized by the United Nations Educational, Scientific and Cultural Organization (UNESCO).