B&R destinations more popular among Chinese tourists
SHANGHAI, Feb. 12 (Xinhua) -- Wang Duoduo traveled across Morocco during this year's Spring Festival holiday.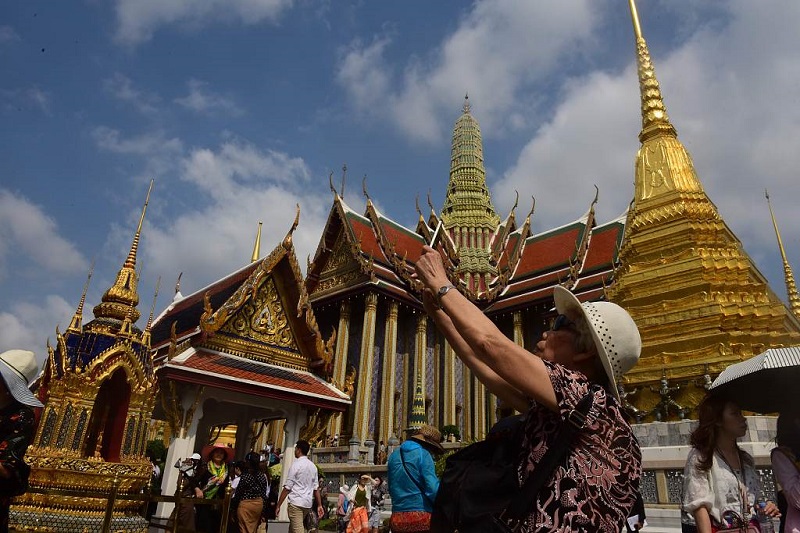 File photos: VCG
After a camel tour into the Sahara Desert, she took pictures of the golden sand highlighted by the stars and posted them on WeChat. The posts immediately got several "likes."
Meanwhile, judging from the pictures her friends posted on Wechat, they also traveled to various Belt and Road (B&R) destinations, such as Jordan, Sri Lanka, and the United Arab Emirates.
Wang, 29, works at a law firm and travels a lot, especially during the Chinese New Year holiday. She made a plan to visit one B&R country each year, and since 2016, she has traveled to Sri Lanka, Jordan, the United Arab Emirates and Morocco.
"Many of my friends have traveled abroad. Unlike several years ago when destinations along the B&R were still not very popular among Chinese, now, they have become our first choice," said Wang, "During peak travel seasons such as the Spring Festival holiday, some tour packages were so popular that they sold out very fast."
Ctrip, a Shanghai-based online travel agency, predicted that nearly 7 million Chinese traveled abroad during the 7-day Spring Festival holiday which started on February 4. Countries along the Belt and Road routes, such as Thailand, Indonesia, Singapore, Vietnam, Malaysia, the United Arab Emirates and Cambodia are among the most popular oversea destinations. Meanwhile, the amount of visitors to Eastern European countries increased by nearly 40 percent year on year.
According to a report released on Sunday by Lvmama, another online travel agency, the volume of trips to long-distance destinations for at least eight days during the Spring Festival holiday increased by 23 percent year on year.
According to the China Tourism Academy (CTA), in 2017, 27 million Chinese traveled to B&R destinations, up 77 percent compared with 2013.
Dai Bin, CTA president, said B&R destinations are quite attractive to Chinese tourists for their beautiful natural scenery and various historical and cultural resources, and there are several positive factors fueling China's outbound travel such as more convenient visa policies, more direct flights, more individualized travel products, and convenient payment environments.
According to CTA, the international inbound tourist revenue of the countries along the B&R reached 385.1 billion U.S. dollars in total in 2017, among them 30.8 percent were contributed by visitors from the Chinese mainland.
China's outbound travel has become a driving factor of the local economy along the B&R, said He Jianmin, a professor at the Shanghai University of Finance and Economics. Official data showed that China has become the largest source of visitors to Thailand, Vietnam, Singapore, Indonesia, Russia, Cambodia and the Maldives.
"The biggest benefit of traveling is to promote communication among the people living along the routes," said He.
"People are closer to each other. Our local guides are also very interested in Chinese history and culture. One of our guides in Sri Lanka traveled to China last year," said Wang.
After finishing her trip to Morocco, Wang plans to travel to Serbia, Montenegro and Bosnia and Herzegovina during the National Holiday this October.
Xiao Yinyuan, head of Ctrip's outbound travel business, predicted that 30 million Chinese will travel to countries and regions along the B&R in 2019, making B&R countries the largest outbound destination for Chinese tourists.