Tibet tourism set to boom
chinadaily.com.cn
1578654289000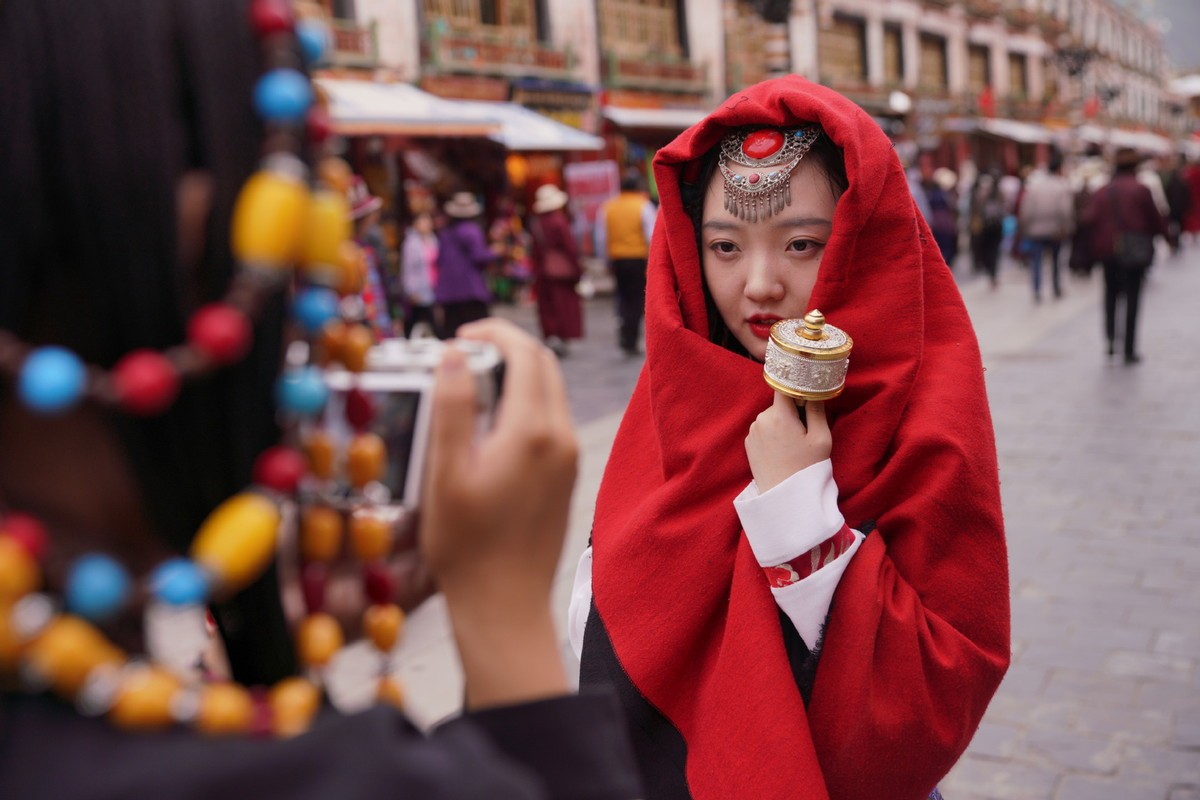 A visitor poses for picture in Tibet autonomous region, July 29, 2019. (Photo: Xinhua)
The Tibet autonomous region received more than 40 million tourists from home and abroad in 2019, up 19 percent year-on-year, according to the regional government's work report published on Tuesday at the ongoing regional people's congress.
According to the government work report, last year, the region's tourism revenue rose to 56 billion yuan ($7.9 billion), and Tibet will continue to develop the tourism industry in 2020, with an aim to attract over 47 million tourists and increase the tourism revenue to over 60 billion yuan.
Qizhala, chairman of the regional government, made some remarks in his government work report delivered Tuesday at the third session of the 11th People's Congress of the region.
"In 2019, we will continue the work of building Tibet into an important world tourism destination and promote our tourism brand of the world's Third Pole," Qizhala said.
The role of tourism as a leading industry in the region is more obvious, as a tourism industry chain enriched with the soul of culture has been forming in recent years.
More and more residents in the region regard tourism as a new source of income, and the industry contributes to people leading a better quality of life.
According to the government report, the region had more 400,000 rural residents enrolled in the tourism industry last year, and around 16,000 people were given job opportunities in cultural entertainment sectors, and each received an average yearly income of 17,000.
Karma Chodrak, a resident of Ruba, a village in the region's Nyemo county, said tourism contributed to his woodblock crafts business.
"Traditionally, the orders I receive are Tibetan scripture woodblocks or Buddhist images from monasteries or Tibetan Buddhists, but more and more tourists come to me in recent years thanks to the region promoting the whole region as a tourism destination," said Karma.
Karma said the outside tourists, and especially people who enjoy ethnic art, love to collect Tibetan woodblock artworks in their homes.
"The woodblock craft has become an endangered culture today, as very few people practice it. However, I believe that the tourism industry could contribute to the continuation of the craft in the future."