Two elephants play together in Africa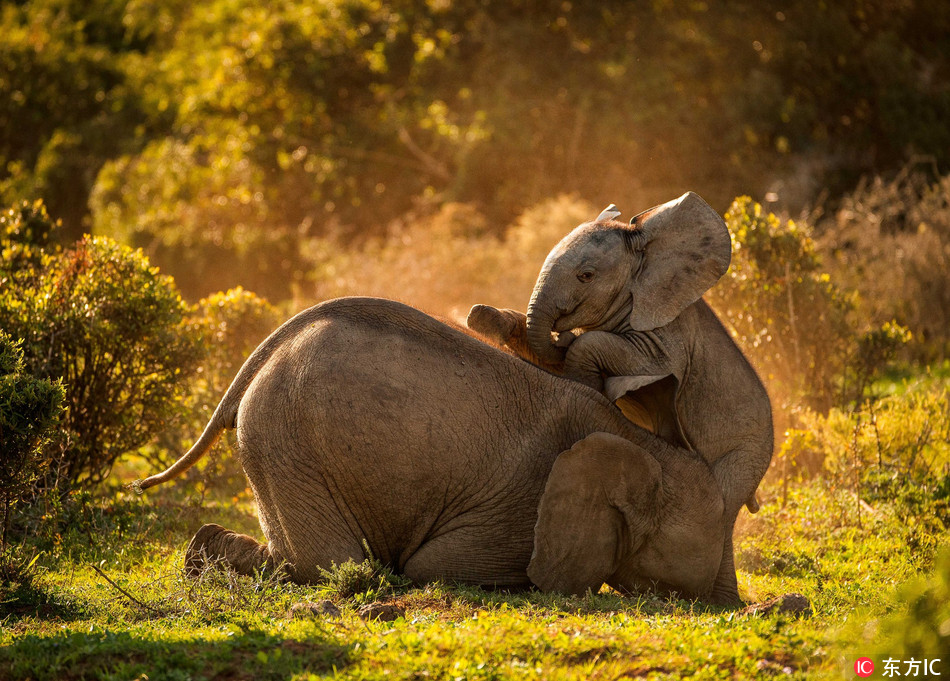 A smiling elephant baby named Stompie convinced an older relative to play in the grass at Addo Elephant National Park in South Africa. (Photos: IC)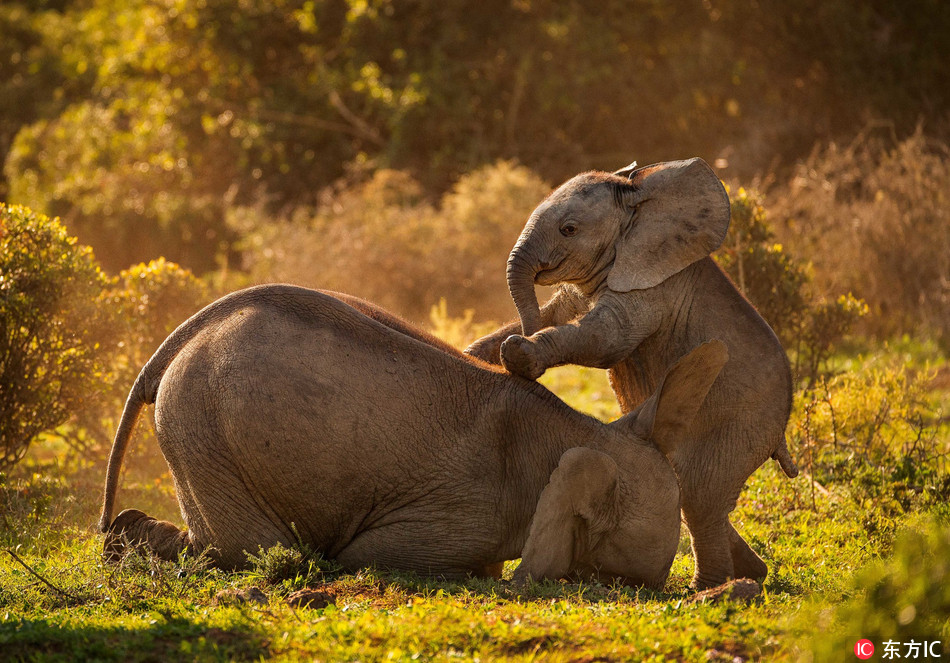 The intimate scene of elephants was captured by amateur wildlife photographer Jeni Williams, 70, who has been doing wildlife photography for 10 years and volunteers at the national park.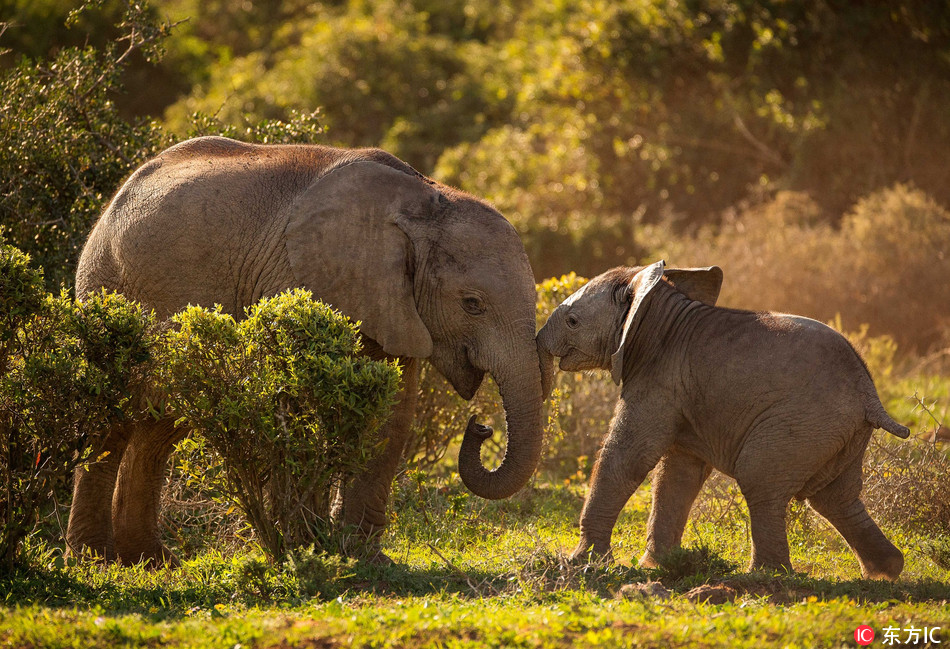 These two elephants' played together for about an hour, eventually ending up face down on the ground as a delighted Stompie clambered onto his relative's head.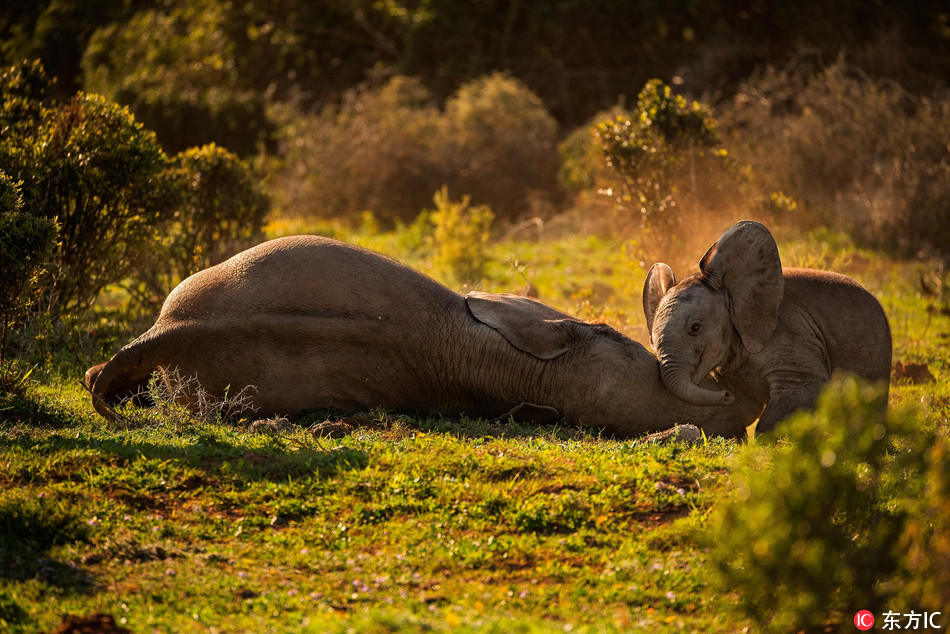 A smiling elephant baby named Stompie convinced an older relative to play in the grass at Addo Elephant National Park in South Africa.