China plans to upgrade Qinling Mountain reserve into national park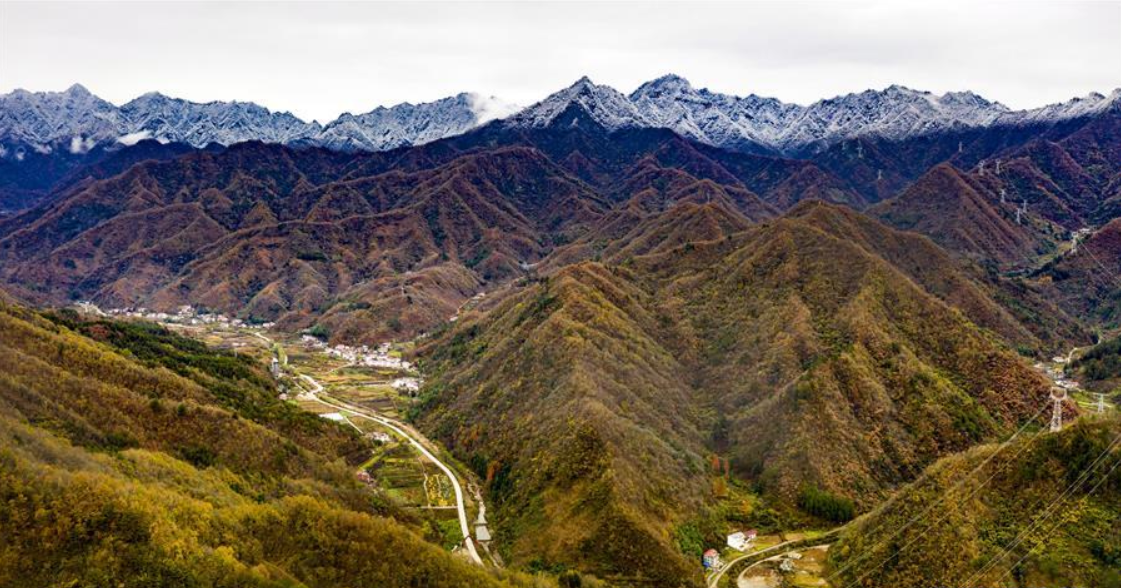 Aerial photo taken on Nov. 5, 2018 shows the scenery of the Qinling Mountains in Foping County of Hanzhong, northwest China's Shaanxi Province. (Photo: Xinhua)
XI'AN, Oct. 13 (Xinhua) -- A plan to upgrade the nature reserve of the Qinling Mountains, known as a natural boundary between China's north and south, into a national park has been formulated, according to the forestry authority of northwest China's Shaanxi Province.
Under the blueprint, the core ecological areas in the mountain ecosystem will be covered by the Qinling National Park scheduled to be established by 2025.
Dang Shuangren, director of the Shaanxi Forestry and Grassland Bureau, said the establishment of the national park can highlight Qinling's roles as China's central water tower and central mountain range.
The Qinling Mountains cover more than 50,000 square km and are known as China's gene bank of wild biology as they house a huge variety of plants and wild animals.
Data from the bureau show the mountain range is home to about 3,800 kinds of seed plants and 587 wild animal species, of which 112 are mammals, 418 are birds, 39 are reptiles and 18 are amphibians.
Giant pandas, golden monkeys, takin and crested ibises, all listed as national first-class protected species, are the four most representative species in the Qinling Mountains.