Museum in Nanjing dedicated to dying butterfly species
chinadaily.com.cn
1527126720000
More than 400 butterfly specimens collected from around the world on display at the Chinese Luehdorfia Natural History Museum in Nanjing, Jiangsu province on May 21, 2018. [Photo provided to chinadaily.com.cn]
Luehdorfia chinensis, or Chinese Luehdorfia, is a rare butterfly species under state-level protection in China. The insect mainly inhabits the middle and lower reaches of the Yangtze River. Nanjing, capital of East China's Jiangsu province, is home to the largest number of Chinese Luehdorfias.
A Chinese Luehdorfia has to experience 300 days as a pupa before morphing into a butterfly. But after that, they only live 7 to 20 days, according to the Chinese Luehdoefia Natural History Museum.

Nestled in Nanjing's Laoshan Mountain, the Chinese Luehdorfia Natural History Museum is dedicated to protecting the declining species. On show at the museum are more than 400 specimens collected from around the globe, images of different stages of the insect's life – from hatching to death. The museum has also documented scholars' achievements in saving the threatened insect over the past 30 years.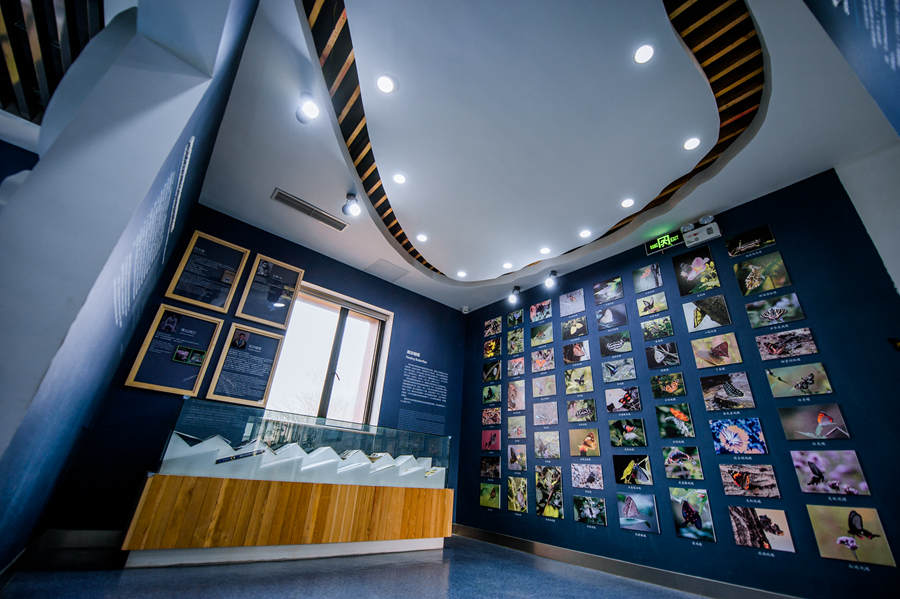 Photos of major butterfly species from around the world on display at the Chinese Luehdorfia Natural History Museum in Nanjing, Jiangsu province on May 21, 2018. [Photo provided to chinadaily.com.cn]
Visitors in March and April could also see the butterflies flying in the woods of Laoshan Mountain.
Chinese Luehdorfia is one of the five species of the Luehdorfia family. Others include Luehdorfia japonica, Luehdorfia taibai chou and Luehdorfia choui, which are mainly found in eastern Asian countries such as Japan and South Korea.
If you go:
10 am - 4:30 pm, Tuesdays to Fridays; 9 am - 5 pm, Saturdays to Sundays. Luehdorfia chinensis Natural History Museum, Shuimo Danian scenic area, Pukou district, Nanjing.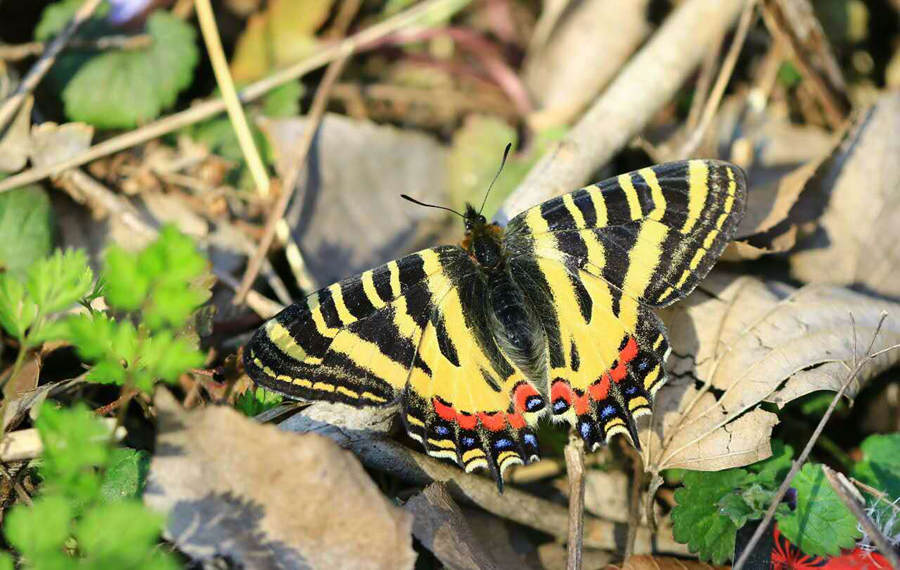 An image of a Chinese Luehdorfia. [Photo provided to chinadaily.com.cn]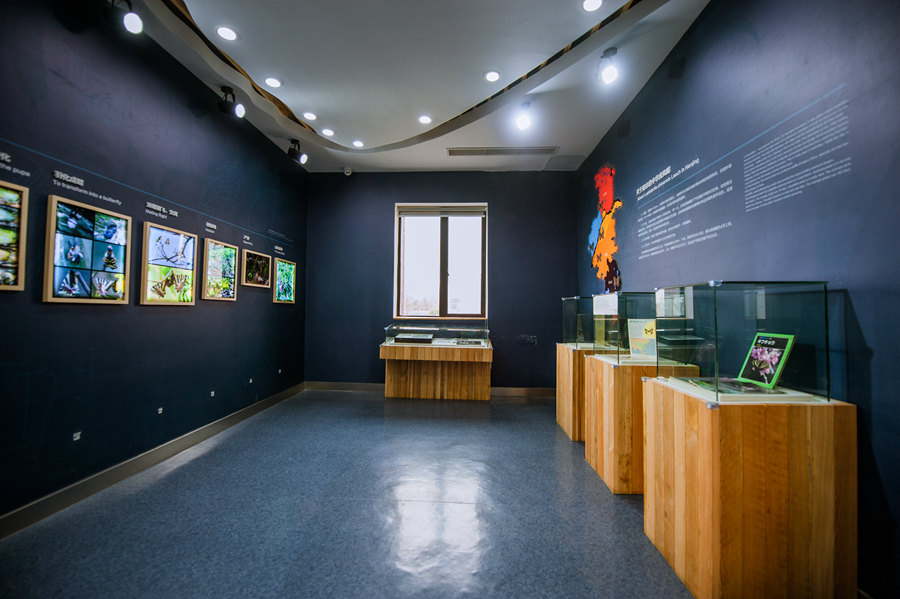 The museum features images, specimens and documents narrating different life stages of the Chinese Luehdorfia. [Photo provided to chinadaily.com.cn]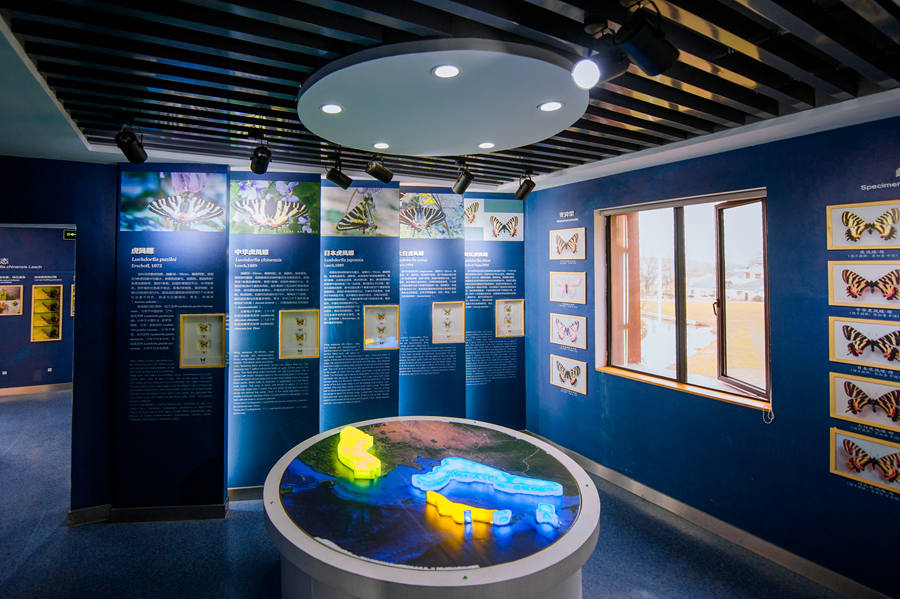 Displays for five major Luehdorfia species in the world. [Photo provided to chinadaily.com.cn]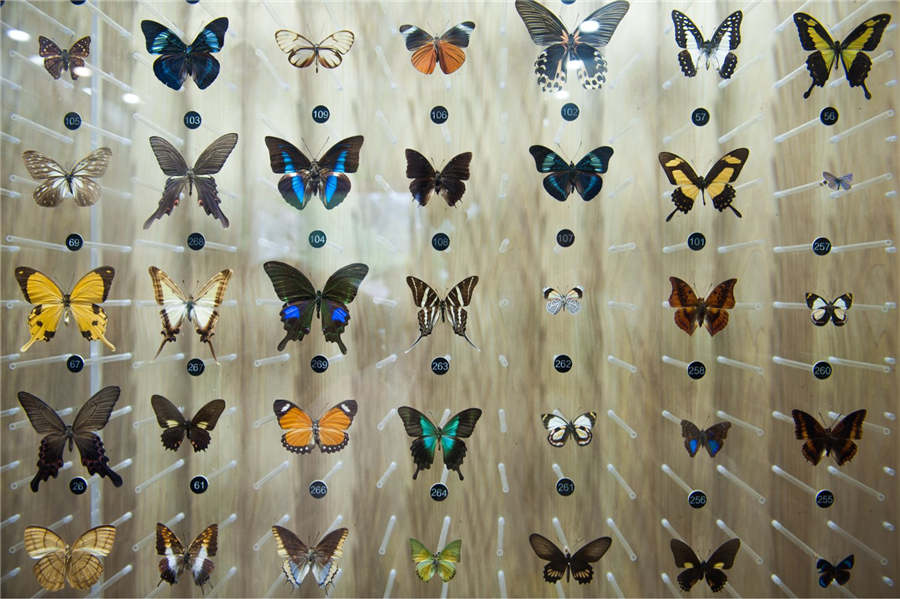 Specimens of different butterflies showcased at the museum. [Photo by Liu Huan/provided to chinadaily.com.cn]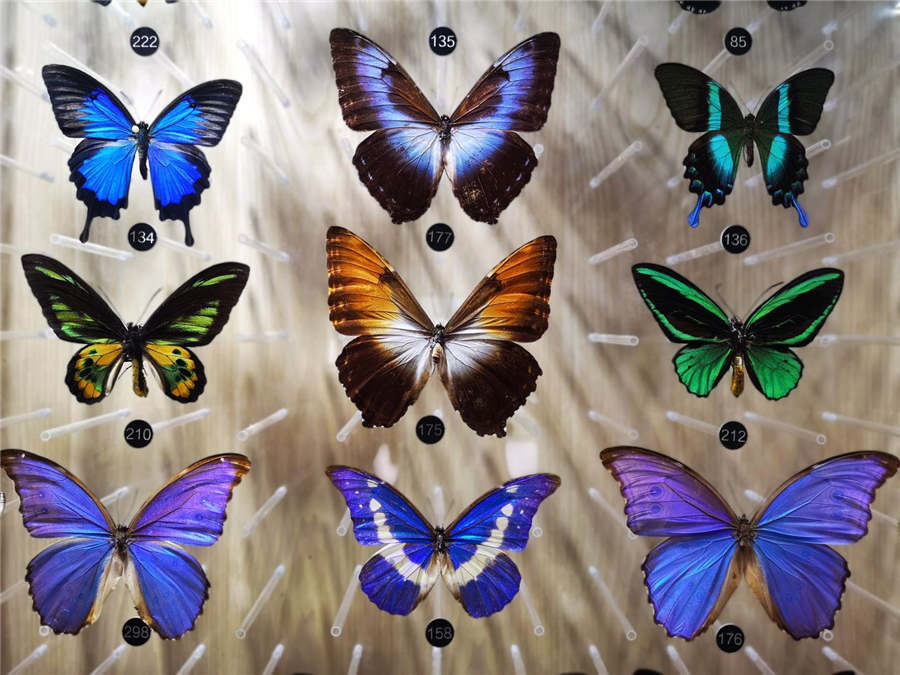 Specimens of different butterflies showcased at the museum. [Photo by Liu Huan/provided to chinadaily.com.cn]