Beijing Daxing International Airport: Chinese capital gets second world-class hub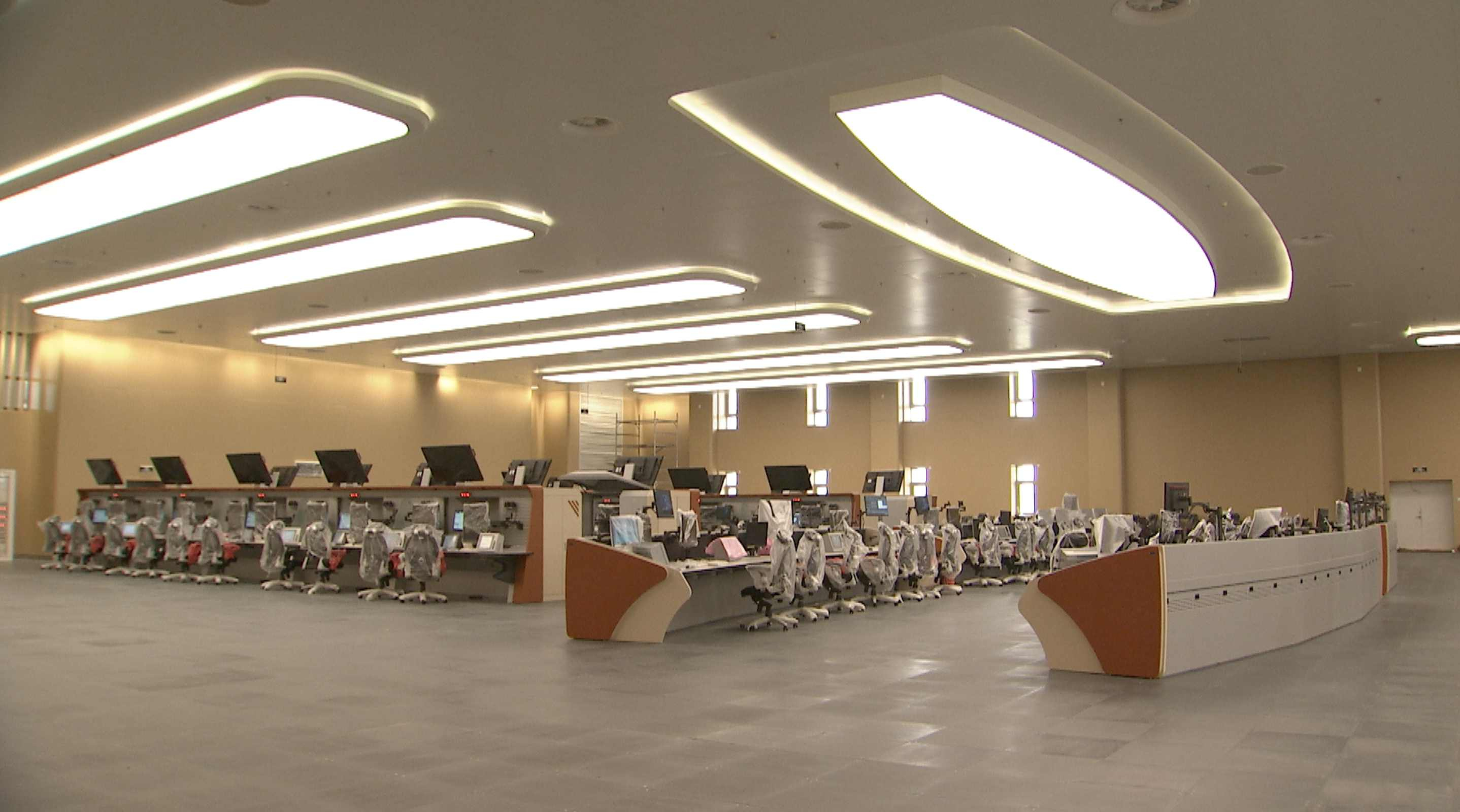 The new Terminal Radar Approach Center. (Photo: CGTN)
The main construction of Beijing Daxing International Airport, the capital city's second aviation hub, has been completed. The airport is big and bold, using design and technology to offer travelers a faster and smoother experience.
With four runways completed, and the largest single-body terminal in the world, the airport is going to be a world-class travel hub.
The west control tower, the brain of the airport, has also been completed. The air-traffic control system has the most advanced automation system in China, and is capable of managing four runways at the same time.
"The airport can have over 250 flights take off and land in an hour. And the number could reach 300 under the long-term plan, which includes another two runways," said Yan Xiaodong, deputy director of Daxing Air Traffic Control Center.
Air traffic management has been designed to be more efficient, under the control of the new terminal radar approach center that was also completed on Sunday.
"We have introduced technologies such as arrival management and departure management sorting, which could improve the on-time rate of outbound flights and the management of inbound flights," said Xie Yulan, chief engineer of North China Air Traffic Management Bureau.
The system has 173 air control seats, covering three major airports in North China – two in Beijing, and one in Tianjin. It is going to be the largest air traffic control system in the world, and all the data that is collected, processed and shared by the system could greatly improve efficiency.
Another ambitious feature is the largest air hangar in Asia. It can hold two Airbus A380s – the largest civil airliners in service – at the same time.
The hangar belongs to China Southern Airlines, which will be responsible for 40 percent of the transportation capacity at Daxing International Airport.
"We are building a major base here. Five functional zones and 31 projects have all been completed. We are switching to operation from this day on," said Wang Jianjun, director of Daxing Construction headquarter office of China Southern Airlines.
The airport will now enter the next phase, including six joint drills that cover all systems, as part of its final preparations for its first regular flight in September.