Vietnam promotes tourism in China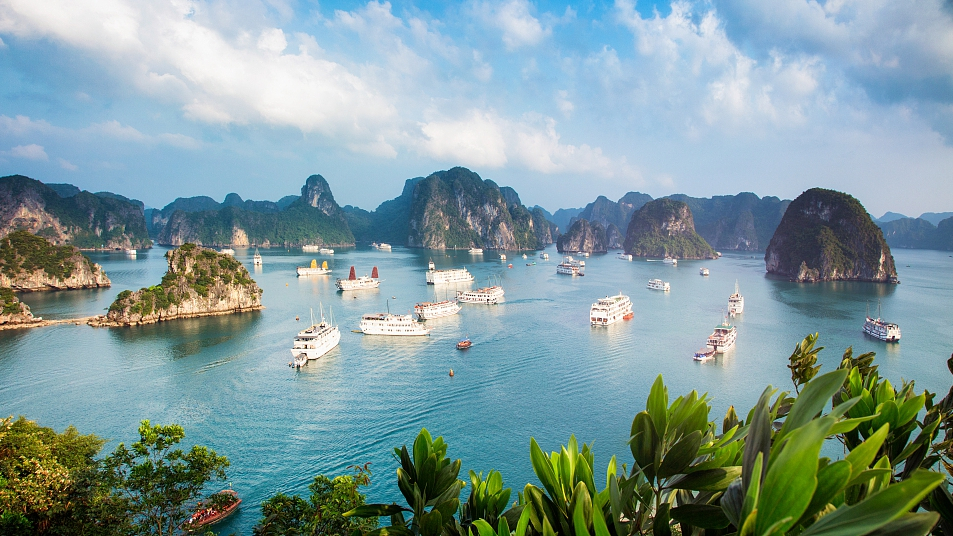 Halong Bay, Vietnam. (Photo: VCG)
The Vietnam National Administration of Tourism is conducting Vietnamese tourism promotion in the three Chinese cities of Chengdu, Chongqing and Shenzhen through May 24.
The promotion program, which features tourism policy and destination introduction, and art performances, is expected to attract the participation of some 300 Chinese travel companies, airlines and tourism management organizations, Vietnam News Agency reported recently. According to the Institute for Tourism Development Research under the administration, Chinese visitors often account for 28 to 30 percent of the total international arrivals to Vietnam, and they often travel to central Khanh Hoa Province, northern Quang Ninh Province, central Da Nang City, southern Kien Giang Province, Hanoi Capital and Ho Chi Minh City.
The number of Chinese tourists to Vietnam is forecast to increase in the coming time, mainly due to low cost, short travel time and high frequency of flights between Vietnam and China, Vietnam News Agency said, noting that over 10 Vietnamese and Chinese airlines currently operate 30 air routes between 20 Chinese cities and Vietnamese localities with a total of more than 500 flights a week.
Vietnam hosted 4.5 million international arrivals in the first quarter of this year, up 7 percent against the same period last year, said the Vietnam National Administration of Tourism. Specifically, the country welcomed roughly 1.3 million Chinese visitors, or nearly 28.5 percent of the total international arrivals.