Winter tourism to boom in north China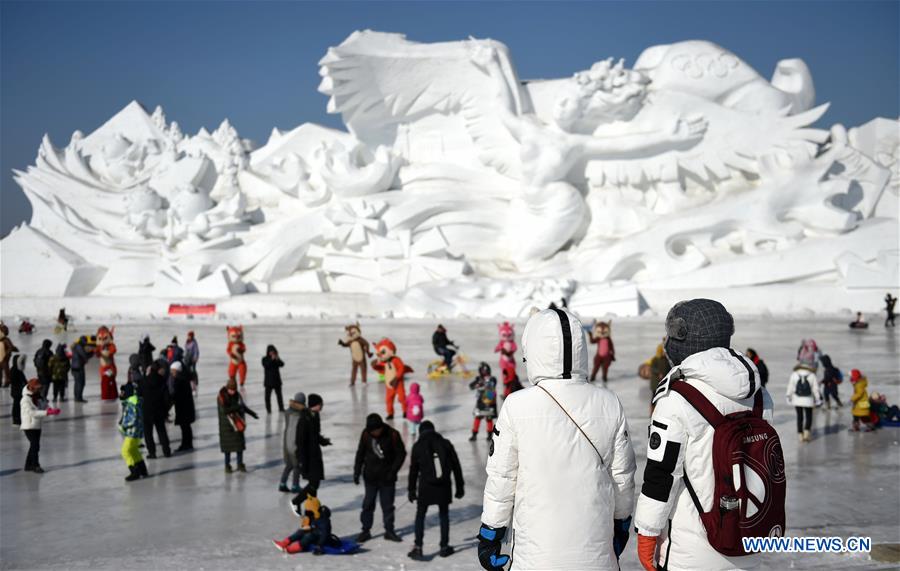 Tourists play on the icebound Sun Lake at the Sun Island International Snow Sculpture Art Expo park in Harbin, capital of northeast China's Heilongjiang Province, Feb. 17, 2018. (File photo: Xinhua/Wang Jianwei)
BEIJING, Dec. 11 (Xinhua) -- China's winter tourism is expected to boom this year as snow-themed activities and greater discounts are made available to travelers, the China Daily reported Tuesday.
Cheaper tour packages incorporating higher-quality activities such as skiing are being encouraged to boost tourism development in the country's northern areas, the newspaper cited the Ministry of Culture and Tourism as saying.
Provinces like Gansu in the northwest and Jilin in the northeast have promoted new themed activities with cheaper prices, offering discounts to tourist attractions and subsidies to travel agencies.
A report by the China Tourism Academy and online travel service provider Tuniu.com earlier this year said that about 170 million visits were made by Chinese travelers for winter activities in the past two years, generating revenues of 270 billion yuan (about 40 billion U.S. dollars).
It is expected that more than 340 million visits will be made by Chinese travelers by 2022, with revenue expected to reach 670 billion yuan, according to the report.