Anhui apricot blossom festival draws thousands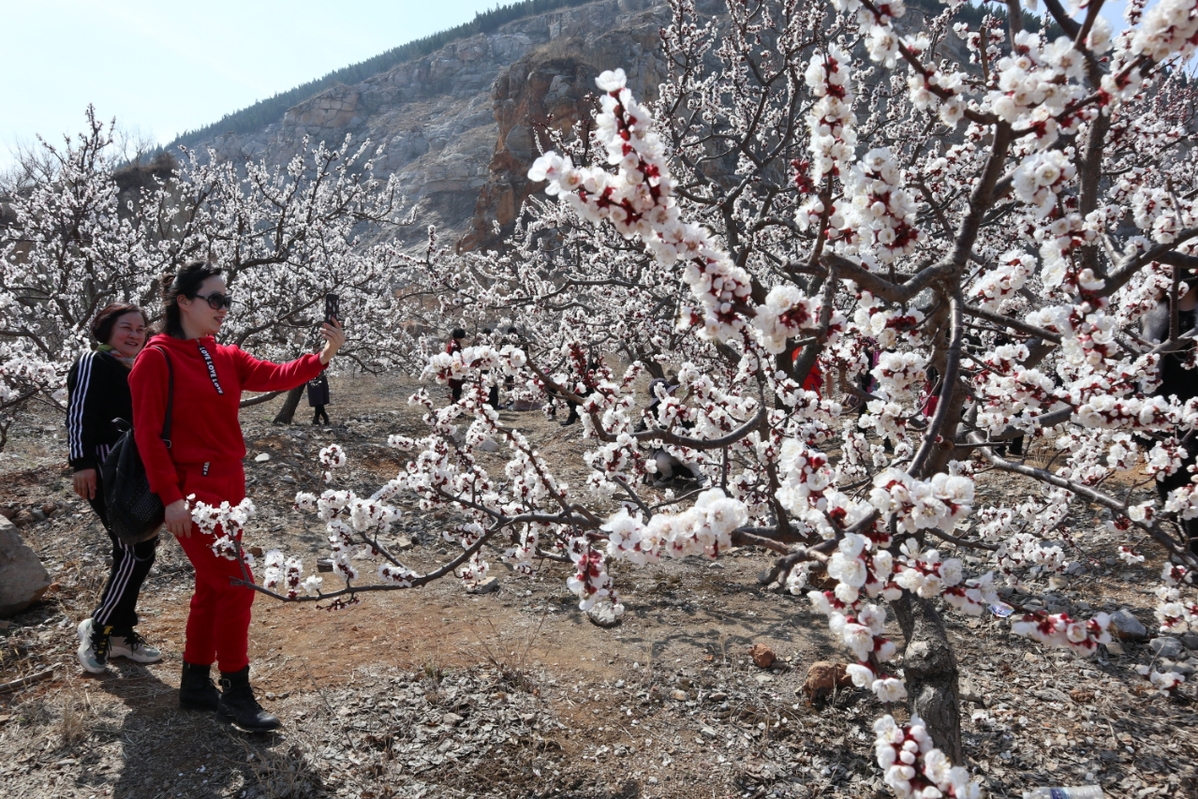 Two women take a selfie among apricot blossoms in Huaibei, East China's Anhui province, March 16, 2019. (Photo: Chinadaily.com.cn)

Thousands of tourists flocked to a festival in Huaibei city of East China's Anhui province on Saturday morning to enjoy more than 330 hectares of apricot blossoms.

The apricot grove is at the foot of a hill in Huangli, a rural community of the city's Xiangshan district.
Local farmers started a massive planting of apricot trees on the barren area in the 1970s. The Huangli apricot was listed as a national geographical indication brand for agricultural products in 2016 and has been playing an important role in raising local farmers' incomes.
The festival, held for the fourth consecutive year, will last till Monday, while the blossoms will remain on the trees till the end of March.
A group of primary school children play the board game Go among the apricot blossoms in Huaibei, East China's Anhui province, March 16, 2019. (Photo: Chinadaily.com.cn)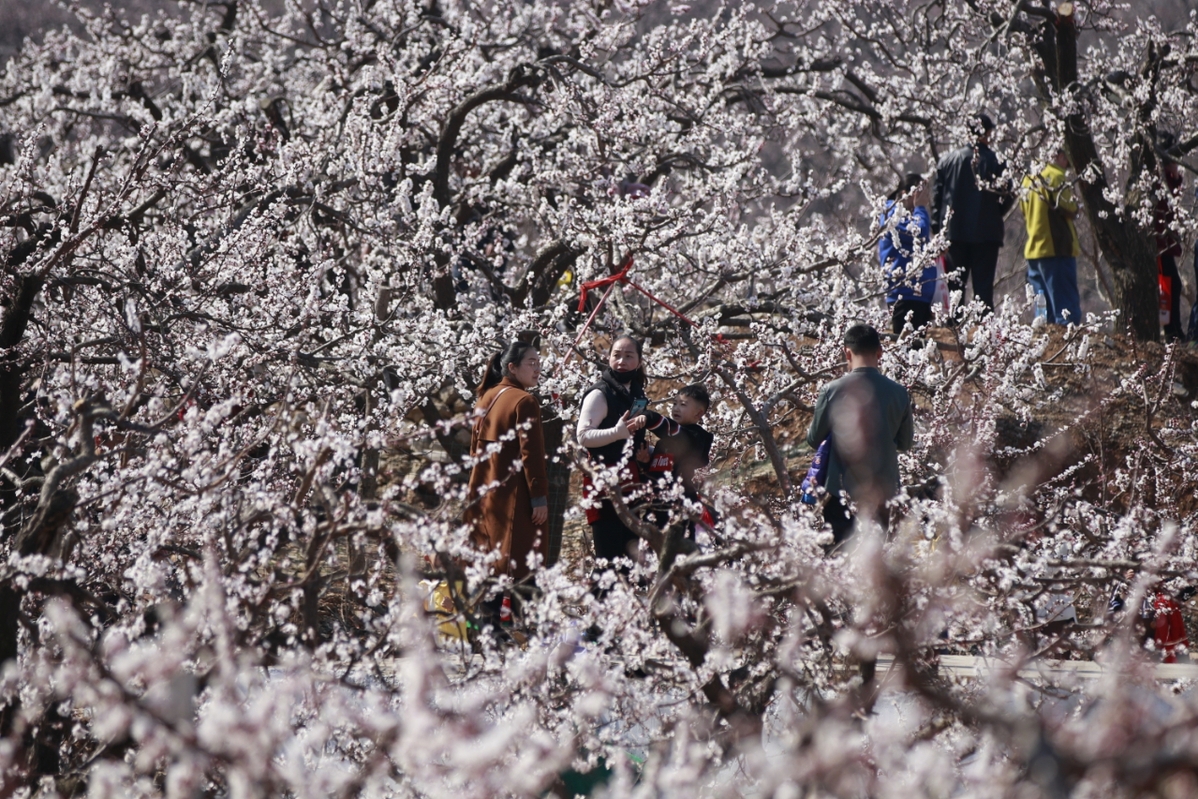 A group of tourists visit a 330-hectare grove on Saturday morning, when a three-day festival to celebrate the full bloom of apricot blossoms kicked off, in Huaibei, East China's Anhui province, March 16, 2019. (Photo: Chinadaily.com.cn)
A group of women practice yoga among the apricot blossoms on Saturday morning in Huaibei, East China's Anhui province, March 16, 2019. (Photo: Chinadaily.com.cn)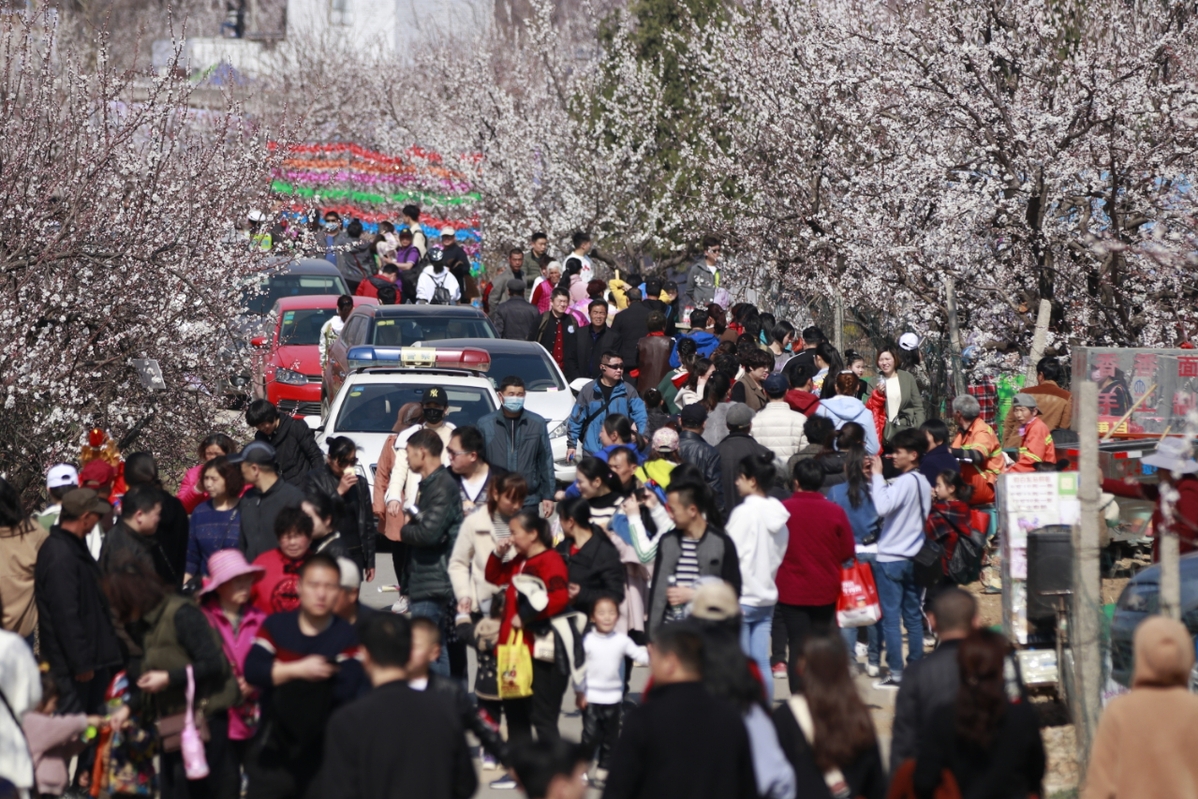 Thousands of tourists flocked to a three-day festival in Huaibei city of East China's Anhui province on Saturday morning to enjoy the more than 330 hectares of apricot blossoms, March 16, 2019. (Photo: Chinadaily.com.cn)