Macao's visitors arrivals up 24.9 pct in January
MACAO, Feb. 27 (Xinhua) -- Visitors arrivals in China's Macao Special Administrative Region (SAR) in January reached 3.42 million, up 24.9 percent year-on-year, down 4.1 percent over December last year, the SAR's statistics service said on Tuesday.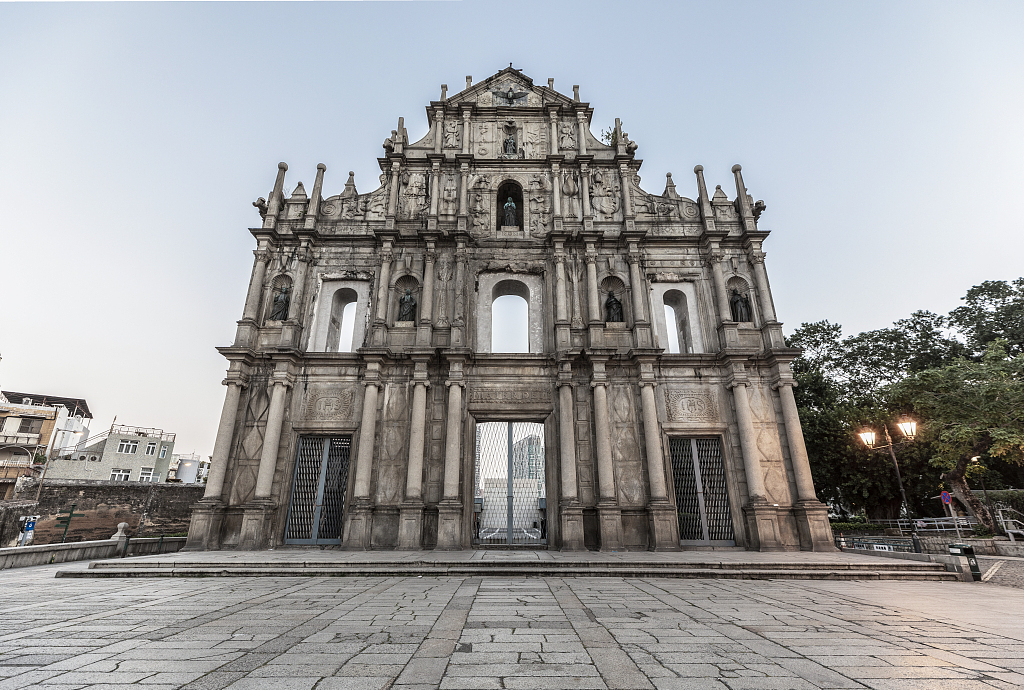 Ruins of St. Paul's, Macau. (Photo: VCG)
Information from the Statistics and Census Service indicated that in January the number of same-day visitors (1.78 million) surged 41.8 percent year-on-year. The average length of stay of visitors dropped 0.1 day year-on-year to 1.2 days.
The number of visitors from the Chinese mainland increased 29.9 percent year-on-year to 2.50 million, with those travelling under the Individual Visit Scheme (1.30 million ) surging 45.2 percent. Visitors from the Chinese mainland came primarily from Guangdong province, Hunan province and Fujian province.
The number of visitors from the Hong Kong SAR (533,740) grew 21.7 percent year-on-year and that of visitors from South Korea (99,463) grew 1.6 percent. The number of visitors from the United States (16,509), Australia (11,020), Canada (6,572) and the Britain (4,298) also registered increases.