Myanmar's state-run airline to link Yangon, China's Chengdu
YANGON, Dec. 20 (Xinhua) -- The state-owned Myanmar National Airlines (MNA) will launch direct scheduled flight from Myanmar's Yangon to Chengdu, the capital of Sichuan province of China, beginning on Dec. 28, according to the airline on Thursday.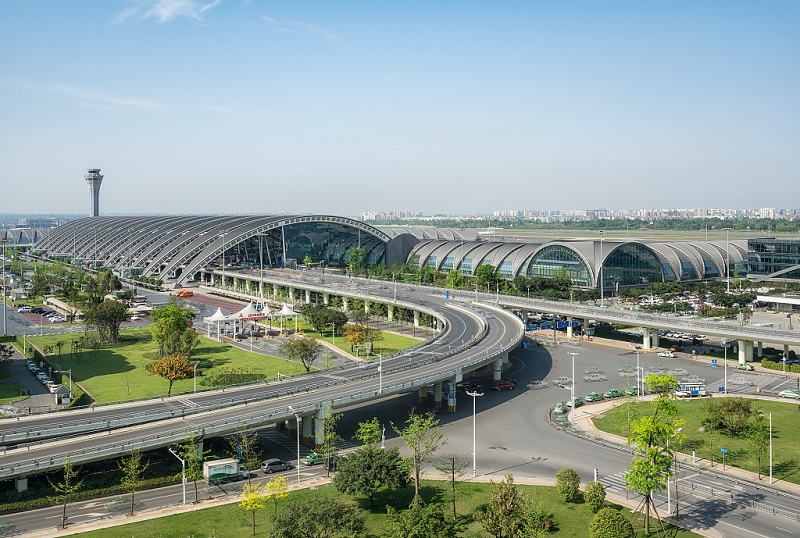 Chengdu Shuangliu International Airport in southwest China's Sichuan Province (File photos: VCG)
Chengdu will be the sixth international destination for the Myanmar airline to fly.
Using Boeing 737NG aircraft, the Yangon-Chengdu flight will be scheduled for thrice a week every Monday, Wednesday and Friday.
Meanwhile, China's Sichuan Airlines on Tuesday launched a new direct air route between China's Hangzhou and Yangon following Yangon-Xi'an flight in November and Mandalay-Kunming flight in February.
The move is aimed at attracting more visitors from China and boosting tourism between cities of the two countries.
The Myanmar government recently announced granting visa exemption to Japanese and South Korean visitors as well as visa-on-arrival to Chinese travelers starting from Oct. 1 and visa-on-arrival to Indian visitors starting from Dec. 1 this year.
At present, Myanmar authorities are now increasing efforts for further expansion of travel routes as well as for promoting the country's tourist industry by inviting more global airlines to land at the Yangon International Airport.