Explore the Flying Apsaras in NW China's Mogao Grottoes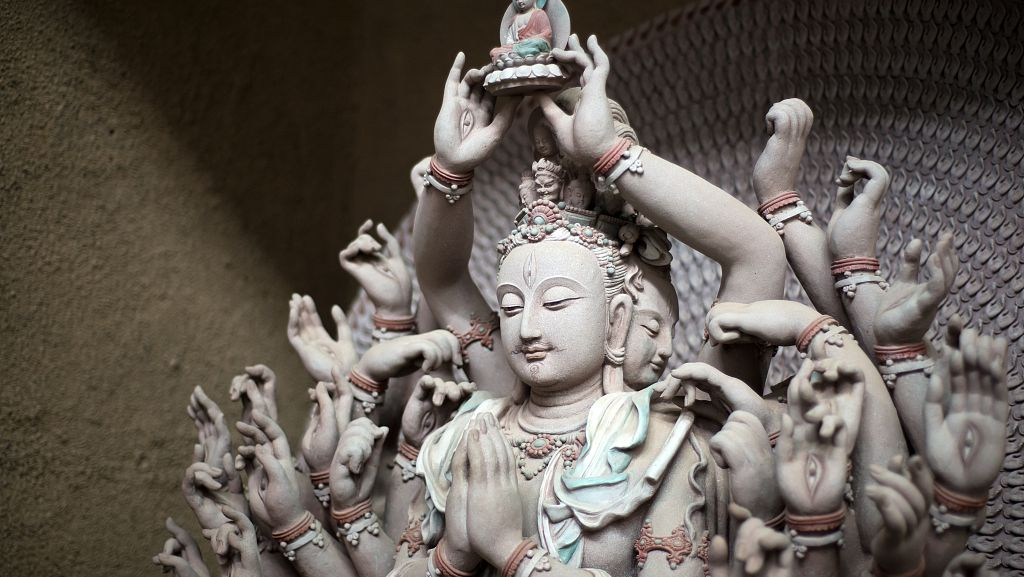 The Thousand-Hand-and-Thousand-Eye Guanyin in Mogao Grottoes, Dunhuang, China. (Photo: VCG)
Grottoes are a significant symbol of Chinese Buddhism. Located in Dunhuang City, Northwest China's Gansu Province, Mogao Caves, also known as the Thousand Buddha Grottoes, are the most notable Chinese Buddhist grottoes listed as a UNESCO World Heritage Site.
The Mogao Caves are renowned for their abundant collection of statues and murals that span 1,000 years of Buddhist art. Home to 45,000 square meters of frescoes and more than 2,000 painted sculptures, the site holds great historical and religious value.
The Flying Apsaras, or Feitian in Mandarin, are often considered a symbol of the Mogao Grottoes. They refer to a spiritual being in Hindu and Buddhist culture with an image of a beautiful female. It is said that Chinese craftsmen first painted the apsaras in murals in the Mogao Grottoes during the Sixteen Kingdoms period (304-439).
When it came to the Tang Dynasty (618-907), the painted apsaras were characterized by traditional Chinese artistic features, marking the peak of China's Flying Apsaras art. The murals carry information about their attire, musical instruments and other social artifacts of their times.
Having witnessed the spread of Buddhism along the Silk Road into China, they have left a touchstone of the diverse cultural exchanges in world history. Nowadays we can see the lively images of Flying Apsaras in various forms, such as dances, trademarks and ads.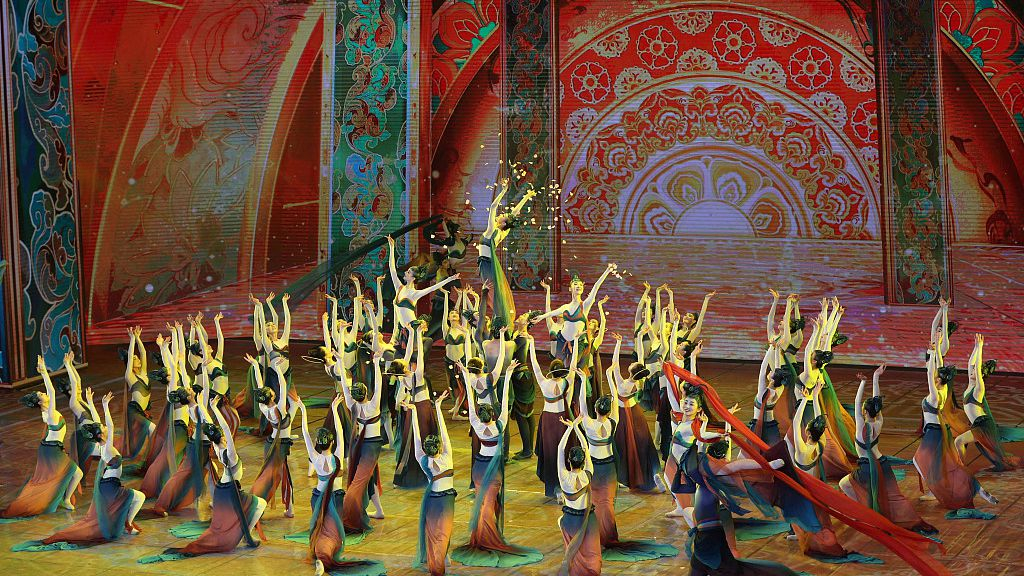 The dance performance "Dunhuang Feitian" in the 2019 Spring Festival Gala features images of Flying Apsaras.(Photo: VCG)
Travel tips:
The official online ticketing website will reopen on April 1. You can easily book tickets at www.mgk.org.cn. Valid identification is required for purchase.
Also, from April 1, the Mogao Caves will launch six new tour packages, including three for peak season (April to November) and three for low season (December to March), to better meet the needs of tourists.