China's Flora Tour: Walk in Chinese gardens, live in harmony with nature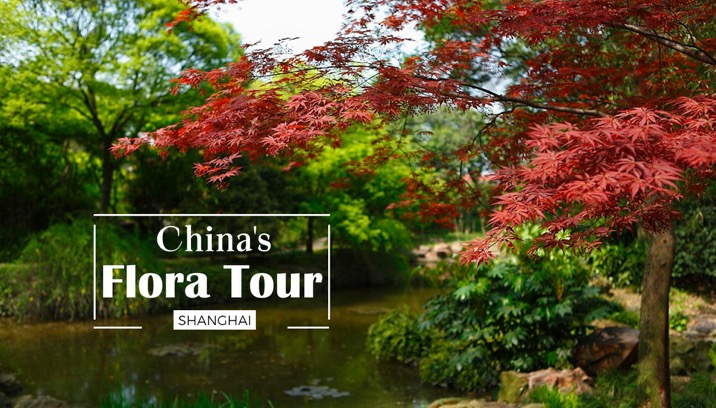 (Photo: VCG)
Shanghai is in no shortage of typical ancient Chinese gardens. The combination of time-honored architecture and tactful use of various plants has created such an impeccable harmony that hardly any visitor can ever forget.
Even so, gardening is far more than just growing plants in empty spaces encircling buildings. Rather, it represents a certain logic and organization in which each type of plant adds a dash of beauty where others fail, or conceals the disruption concrete causes.
Take bamboo for instance, it is used as one of the most common gardening plants grown in front of moss-covered walls to hide the disharmonious dirty look or in corners to cover up pipes. It's no strange thing to walk along a path lined up with bamboo on both sides in almost every garden in southern China, given the dense tall bamboo woods not only perfectly block scorching sunlight but also give people a depth of field accessible only in a real forest.
Bamboo is one of the tall plants used to create shady and cool vibes in gardens. Arbor trees also play the same role.
Other than the functional dimension of the display, nature's artistic ability should not be missed out in the garden. Trees with simple and elegant shapes are good options to fill in empty space. Willows with soft and long branches that dance with the gentle breeze, or pine trees with a stern yet straight pose add a bit of visual fun to your garden walk.
On top of size and shapes, colors have to be taken into consideration too. Granted, what does a better job of bringing the joy of shade other than flowers? Because of the different blooming periods and requirements to grow, flowers can be arranged accordingly. Lotus, without question, paints the dull water with the color of grace; while roses bring vibrant colors that last through almost all seasons. Orchids, composite flowers and lilies are also a great addition to the garden.
Last but not least, vines. It is another plant that helps enrich the element of arts by showing off the spiraling branches or waterfall-like leaves, covering the lifeless brick walls while exhibiting liveliness in a way no other plant can.
China's Flora Tour
From the wetlands along the east coast to the dense rainforest hidden in the west, China boasts an array of plant species. In this series, we will go on a tour to learn some of the most representative flora in different provinces and see how they live in harmony with the local geography and climate.