Spring Airlines' new Shanghai-Yangon direct flights halve travel time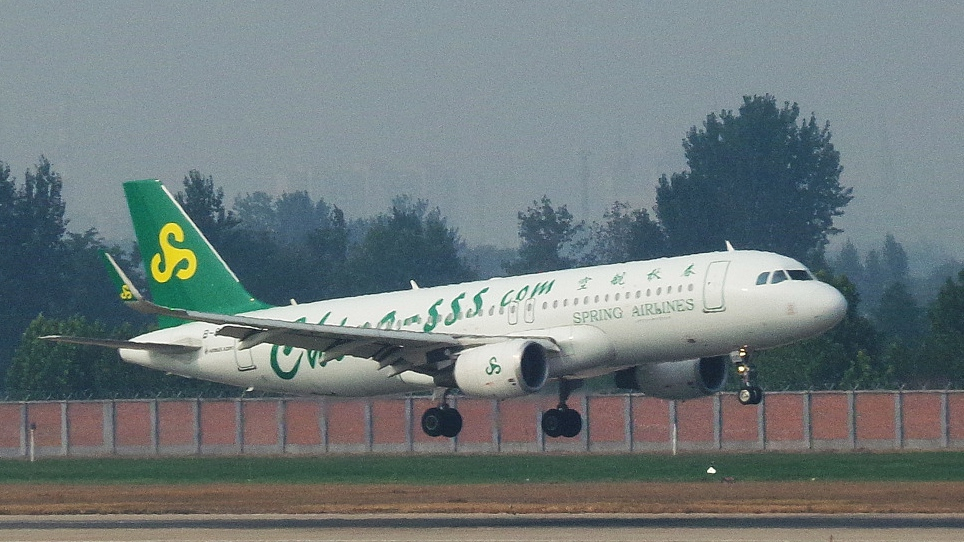 (Photo: CGTN)
China's private carrier Spring Airlines will open a direct route from Shanghai to Myanmar's commercial city of Yangon that will halve the current travel time.
According to the Shanghai Observer media outlet, this new route will travel four round trips every week between the two cities from July this year.
The direct flight from Shanghai to Yangon will be operated by Spring Airlines every Sunday, Monday, Wednesday and Friday. Return flights are available on Monday, Tuesday, Thursday and Saturday.
The new route requires four and a half hours' travel time per trip, nearly half the previous minimum of seven hours.
In recent years, the Shanghai-based Spring Group has launched three travel routes for tourists in famous historical cities in Myanmar, including Mandalay, Bago and Bagan.
Spring Tour, the travel arm of Shanghai-based Spring Group, also noted that with the improvement in visa policies, transportation and payment channels, Yangon has become a new magnet for Chinese tourists.