Construction of World Tourism Alliance headquarters starts in China's Hangzhou City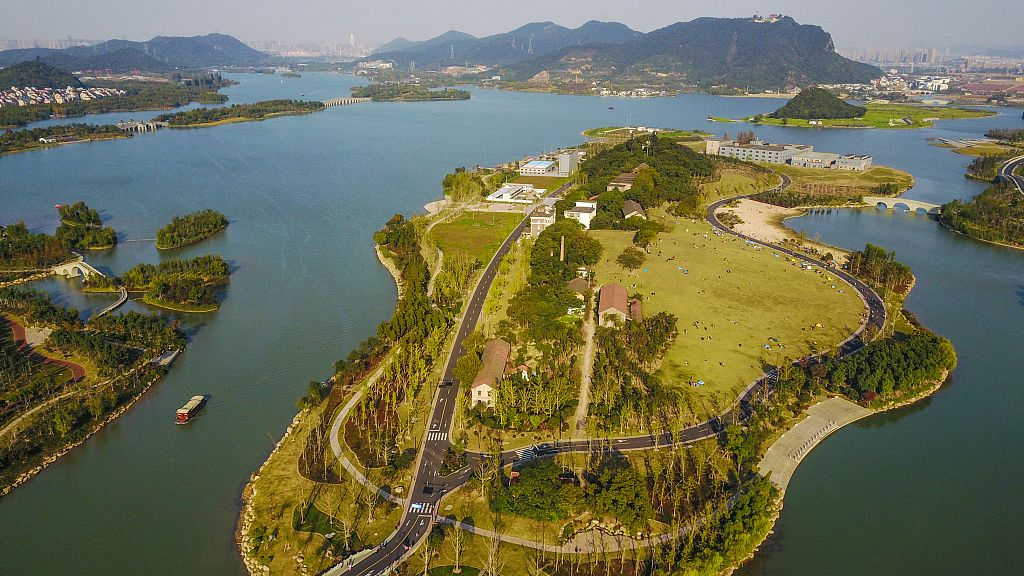 (Photo: CGTN)
The World Tourism Alliance (WTA) was initiated by China in 2017 under the theme of "Better Tourism, Better World, Better Life."
The WTA is a global non-governmental, non-profit tourism organization with 138 members covering 38 countries and regions, national tourism agencies, influential travel enterprises, academia and media organizations.
The official website states that the"WTA is committed to promoting tourism for peace, development and poverty-alleviation based on mutual trust, mutual respect, mutual support and win-win outcome, to driving global tourism exchanges and cooperation."
The headquarters is set for the island in Hangzhou City's Xianghu Lake, as shown in the cover photo. It will consist of two parts, a museum on the island and a coordinating hotel off the island.
The museum will have halls designated for exhibitions of, among other things, international sculptures, artistic gardens and chess. There will also be a Chinese-style hall made of bronze.
Also on the cards is a recreational centre at the east entrance of the island to ease the tourist and traffic load.
This year from September 18 to 21, the WTA council meeting, annual meeting, and Xianghu Dialogue will be held near the Xianghu Lake.