The Grand Canyon celebrates its 100th birthday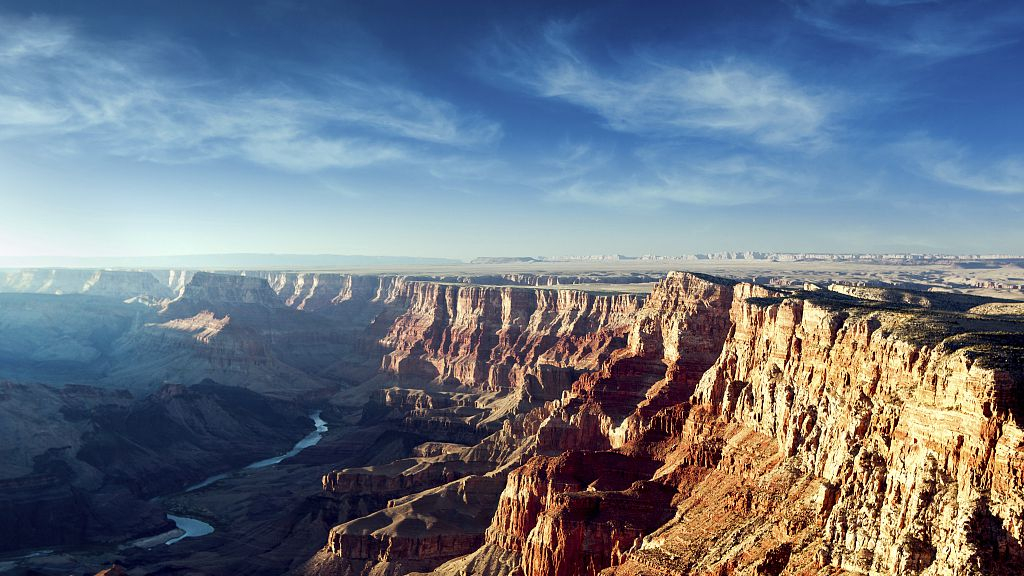 Dusk at the Grand Canyon. (Photo: VCG)
The Grand Canyon is celebrating its 100th birthday on Feb 26 this year.
Supported by then President Woodrow Wilson, US Congress passed legislation and recognized the canyon as a national park 100 years ago. This natural wonder has since become an American symbol and an opportunity for visitors around the world to connect with the amazing nature.
But way before that, it was home to Native American tribes including the Hualapai, Havasupai, Hopi, and Navajo. Since the day it was designated as a national park, more than 212 million visitors like us have had the chance to appreciate its spectacular beauty, and it is our responsibility to help preserve the land and the environment to protect the legacy.
The canyon is carved by the Colorado River over the past six million years, stretches 277 miles through the Arizona desert, and covers a total of 1,904 square miles.
According to information from its official website, the North Rim is temporarily closed to vehicles, but still open for valid backcountry hiking with permits. It will open from May 15, 2019.
The South Rim offers free shuttles and has driving lanes; a shuttle fee included in your ticket fare already. The routes interconnect, but do not overlap. It is suggested that you use the lanes as hiking routes, and combine walking with shuttle bus riding. Currently, the blue (Village) and orange (Kaibab Rim) routes out of the total four are open, but the other two will open in no time, namely March 1, one being the red route that can take you to Mohave or Pima point to watch the sunrise and sunset.
Busy season for lodges is from March 1 to September 30, and it is advised that you book in advance, especially if you plan to visit during the summer.