Macao sees rising number of tourists during Labor Day holiday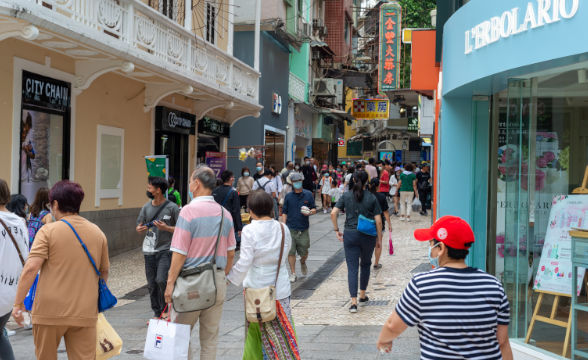 MACAO, May 5 (Xinhua) -- China's Macao Special Administrative Region (SAR) recorded an average daily number of 27,000 visitors during the five-day International Labor Day holiday in the Chinese mainland, up 33.5 percent from the daily number in April, the tourism office of the Macao SAR government said Thursday.
On Saturday, the first day of the holiday, Macao recorded about 42,000 visitors, the highest daily number of visitors recorded this year.
The average occupancy rate of hotels in Macao during this holiday reached 59.5 percent, 28.8 percentage points higher than that in April, showed data released by the office.
More travelers from the mainland, targeted promotional campaigns as well as special offers of air tickets and hotels in Macao helped in the tourist surge, according to the office.