Philippines Q1 tourism revenue dips 35% due to COVID-19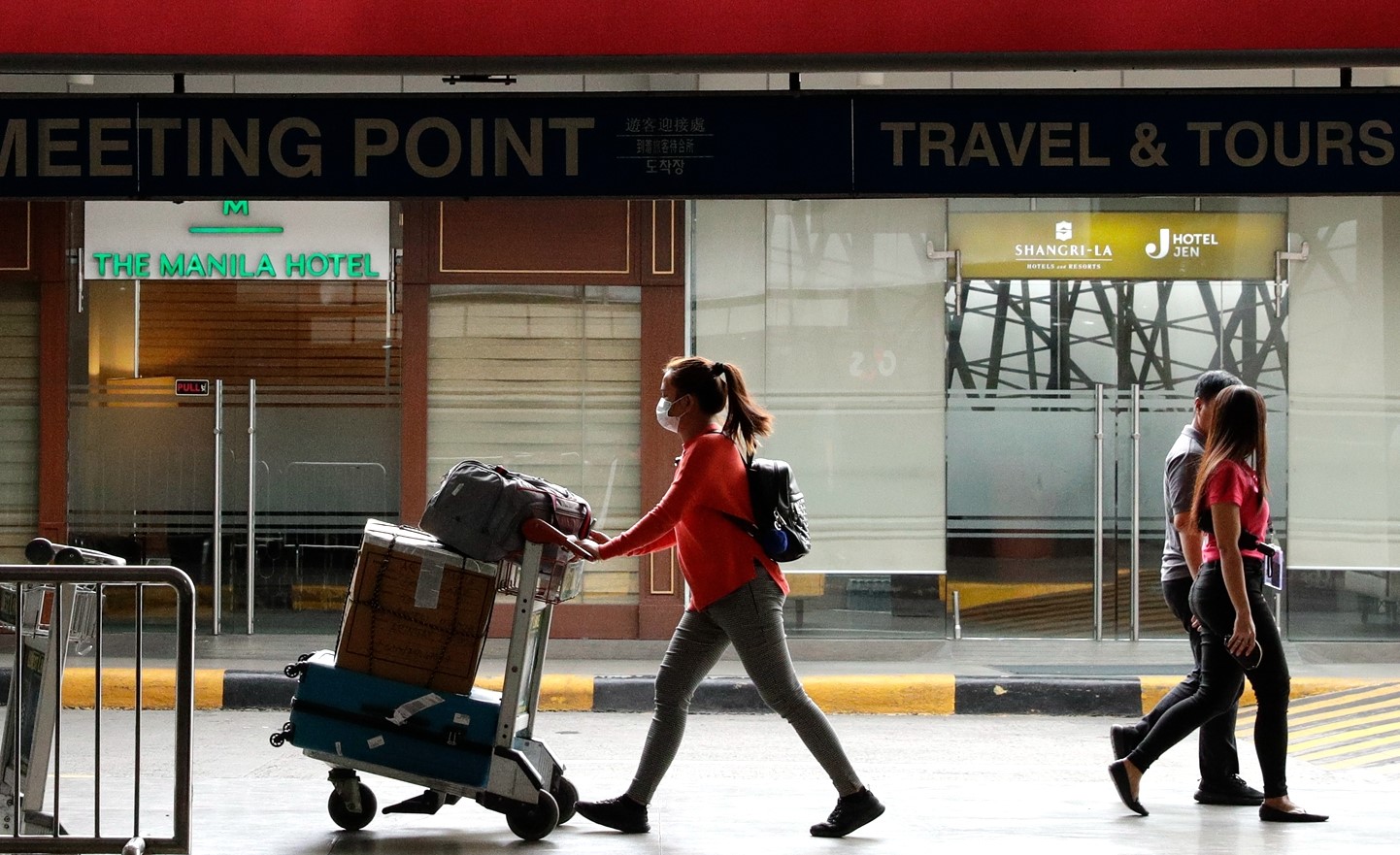 A woman wearing a protective face mask arrives at Manila's international airport, the Philippines, on February 3, 2020. (Photo: AP)
The Philippines' tourism revenue from foreign arrivals plunged around 35 percent in the first three months of 2020 due to travel restrictions imposed to stop the spread of the novel coronavirus, a Department of Tourism official said on Friday.
Tourism Undersecretary Benito Bengzon said in a televised briefing that the Philippines only generated 85 billion pesos (roughly 1.68 billion US dollars) from foreign arrivals during the first quarter of this year compared to last year's 134 billion pesos (roughly 2.65 billion US dollars).
"Unfortunately, we were hit by this pandemic. Our estimate for the first three months of 2020 is that our revenue from foreign arrivals decreased 35 percent," he said.
However, Bengzon voiced optimism that the tourism industry will recover once the coronavirus lockdown is lifted.
To stop the spread of the virus, the country has imposed lockdowns. In the Philippines, Metro Manila and many parts of the country have been under quarantine since mid-March, forcing people to stay at home. Under the lockdown, all foreign nationals will no longer be allowed into the country.
The lockdown runs until May 15 but it remains uncertain if travels will resume once the restrictions on land, air, and sea travel are lifted.
Bengzon said the country is looking at domestic tourism once the coronavirus restrictions are eased.
"It will start with domestic travel, with short-distance trips by land. You may travel with your family or those whose travel history is familiar to you," Bengzon added.
In 2019 a total of 8.26 million foreign tourists vacationed in the Philippines, a tropical country famous for its pristine beaches and century-old churches.
Tourism is becoming one of the country's most critical pillar industries. According to the Philippines Statistics Authority, tourism industries contributed 12.7 percent to the Philippine economy in 2018.