Costume drama filmed in Xinjiang fuels tourism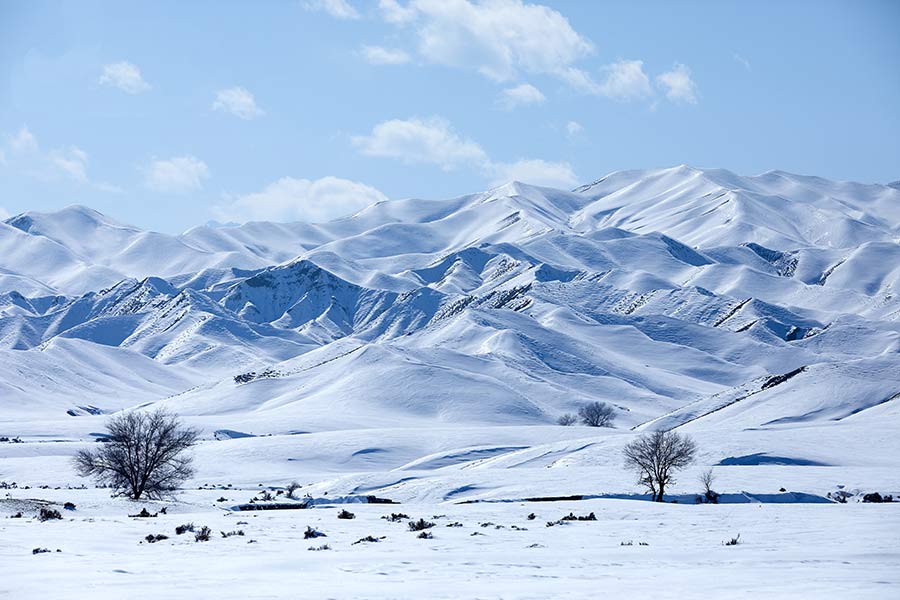 Scenes from costume drama Novoland: Eagle Flag, which is filmed in Xinjiang Uygur autonomous region, have appealed to audiences so much that some are planning to travel to the region to see them in person. (Photo: China Daily)

Novoland: Eagle Flag, an epic fantasy drama set in a fictional time in ancient China, recently premiered on Zhejiang Satellite TV and online video platforms.
Produced by Linmon Pictures and based on the novel of the same name by Jiang Nan, the costume drama starring actor Liu Haoran and actress Song Zu'er has drawn high audience ratings.
One of its major filming locations is Xinjiang Uygur autonomous region, which is one of the best destinations to avoid the summer heat. Its picturesque views of grasslands, snow-capped mountains, deserts and lakes featured in the drama have appealed to audiences so much that some are planning to travel to the region to see them in person.