'Great Himalaya' mountain map goes viral on the internet

The "Great Himalaya" mountain map goes viral online. (Photos: Sina Weibo)
The "Great Himalaya" mountain map goes viral online. [Photo/Sina Weibo user named Lao J Bu Lao]
A mountain map of the snowy Himalayas recently went viral on social media, Yangtse Evening Post reported. Dubbed the "the greatest ever map of Himalaya", the picture has received more than 20 million hits. The stunning panorama records the mountain range of over 480 kilometers, and is marked with information of around 1,000 peaks, including 7 peaks over 8,000 meters and more than 100 peaks over 7000 meters.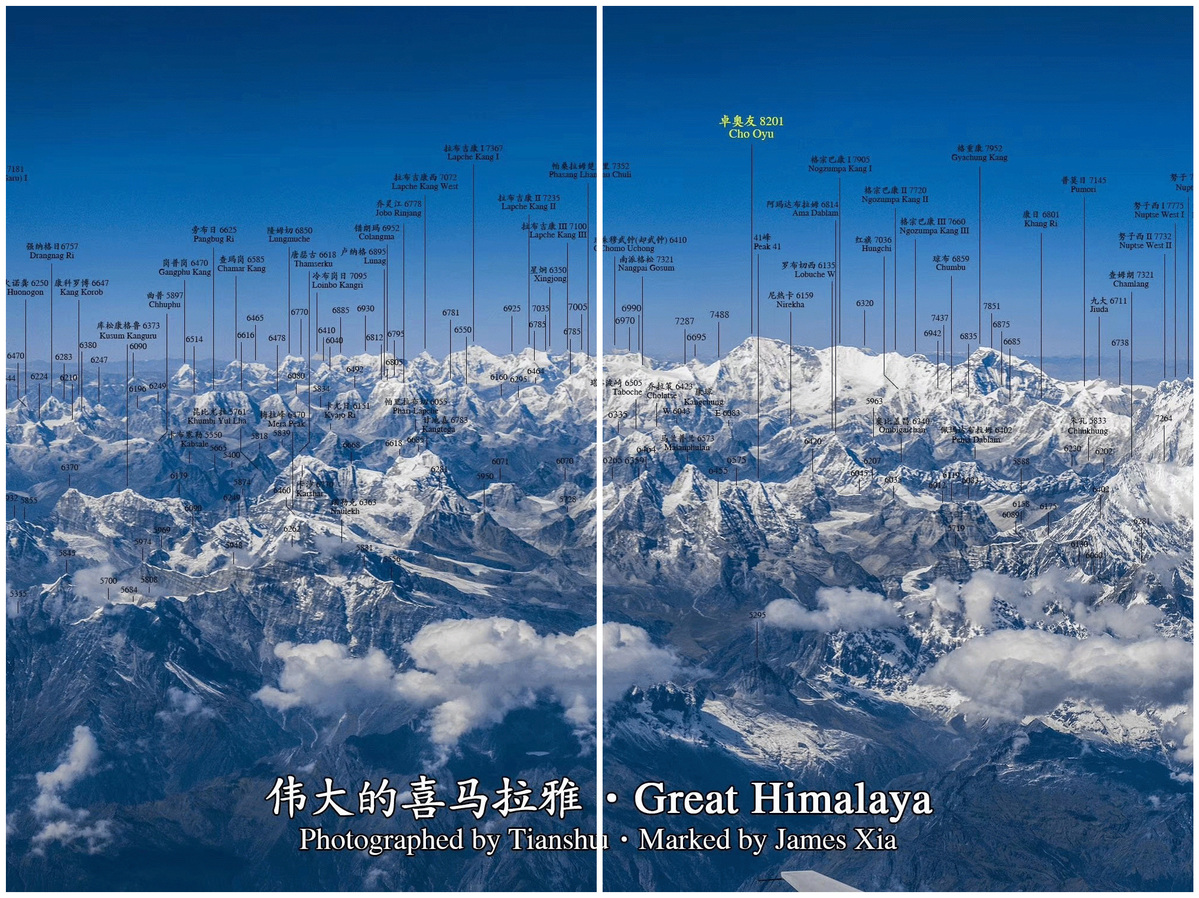 The "Great Himalaya" mountain map goes viral online.
A professor of Southwest China's Sichuan University with an online username Tianshu, is the creator of the picture. With over 20 years of experience in photography project the "roof of the world", he captured the mountains using four separate photos on November 7, 2018.
"As the plane was flying over the Nepal-China border, I took the photos from the window seat on the left side of the plane,"he said. "The pictures record a range of around 480 kilometers from Mountain Makalu to Mountain Annapurana."
Tianshu emphasized the importance of weather to his shooting. "I was very lucky to encounter such clear weather; it is extremely rare to see so little clouds at such high altitude."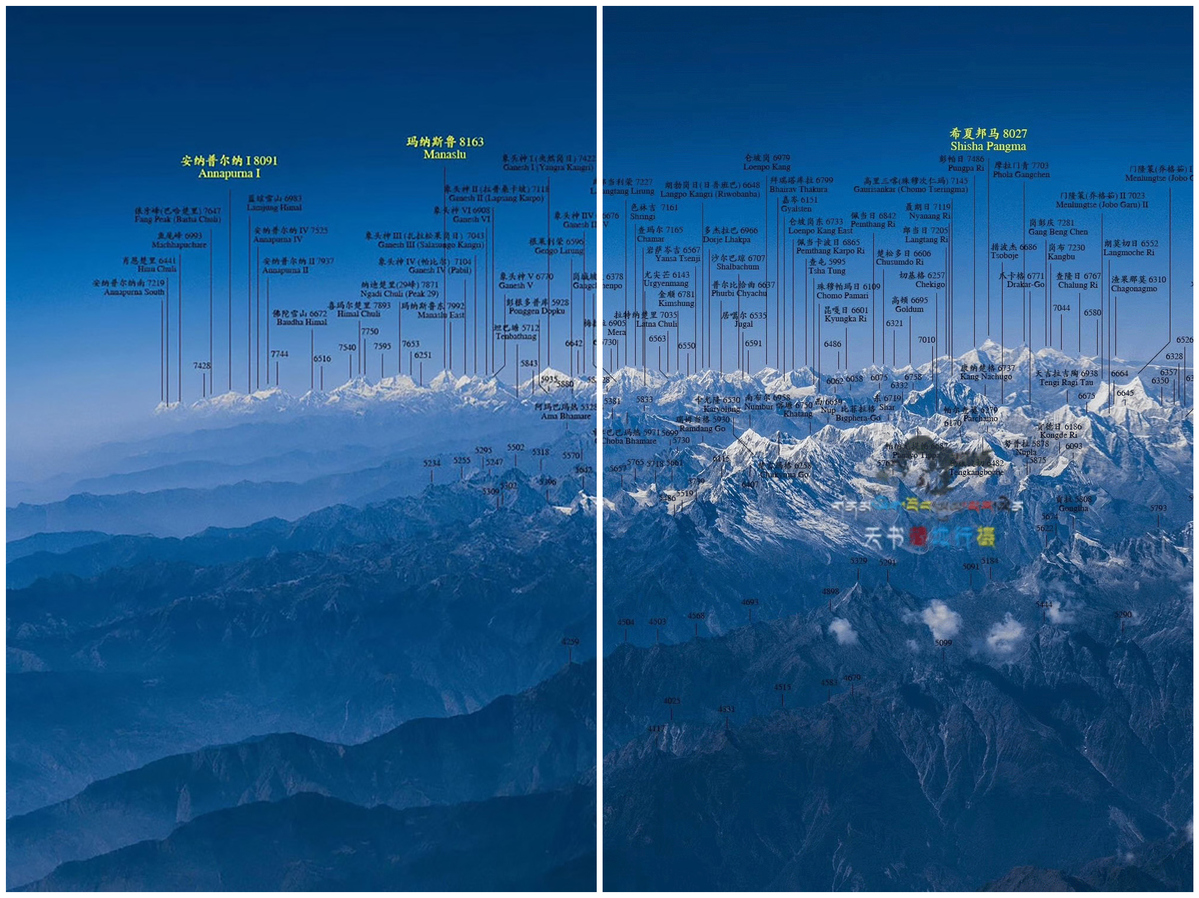 The "Great Himalaya" mountain map goes viral online.
Tianshu and his friend James Xia, also known as Lao J Bu Lao on Sina Weibo, spent dozens of hours marking the names and heights of the 840 peaks. They referenced numerous photo albums, and made image comparisons using a variety of services, including Google Earth. Tianshu said the labeling work is still under way, and the number of markings may exceed 1,000 when completed.
Many mountaineers and experts said they have never seen a panorama of the Himalayas with such range and detail. It may be the clearest, widest and most specific photograph of the snowy Himalaya Mountains that currently exists.