US travel restrictions with Canada, Mexico extended for another month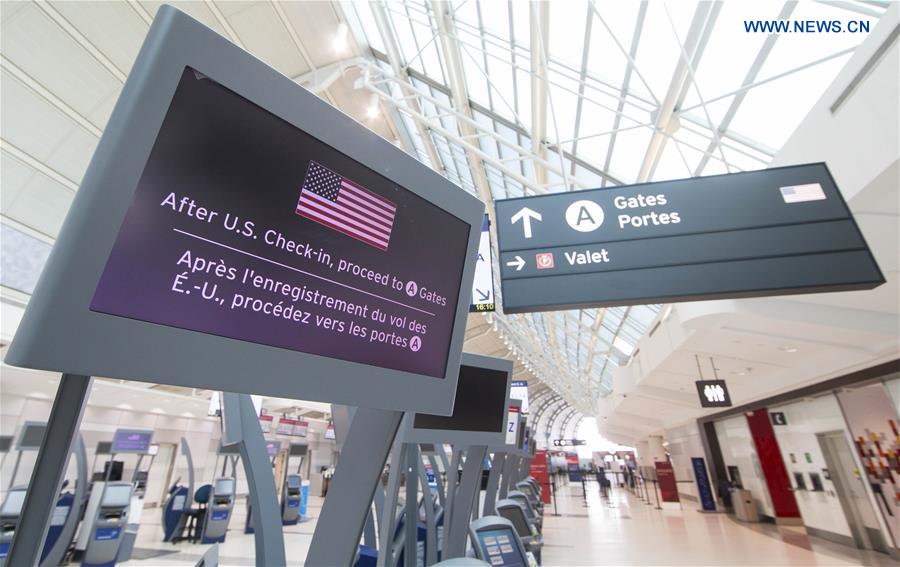 The way to the U.S. check-in area is seen with no travelers at Pearson International Airport in Toronto, Canada, on April 18, 2020. (Photo: Xinhua)
WASHINGTON, April 20 (Xinhua) -- U.S. non-essential travel restrictions across its borders with Canada and Mexico will be extended for another month due to the COVID-19, U.S. Acting Homeland Security Secretary Chad Wolf said on Monday.
Wolf said in a statement that three countries made the extension decision "in close collaboration."
"As President Trump stated last week, border control, travel restrictions and other limitations remain critical to slowing the spread and allowing the phased opening of the country," he added.
The Trump administration last month adopted several travel restrictions against its two land neighbors and European countries as COVID-19 is spreading rapidly across North America and Europe.
The U.S. State Department's travel advisory remains at Level 4, which instructs its citizens to avoid all international travels amid the global outbreak of the coronavirus.
According to a tally from Johns Hopkins University, the number of COVID-19 infections in the country has surpassed 766,000 as of Monday, with more than 41,000 deaths.