Where to spend Halloween night in China?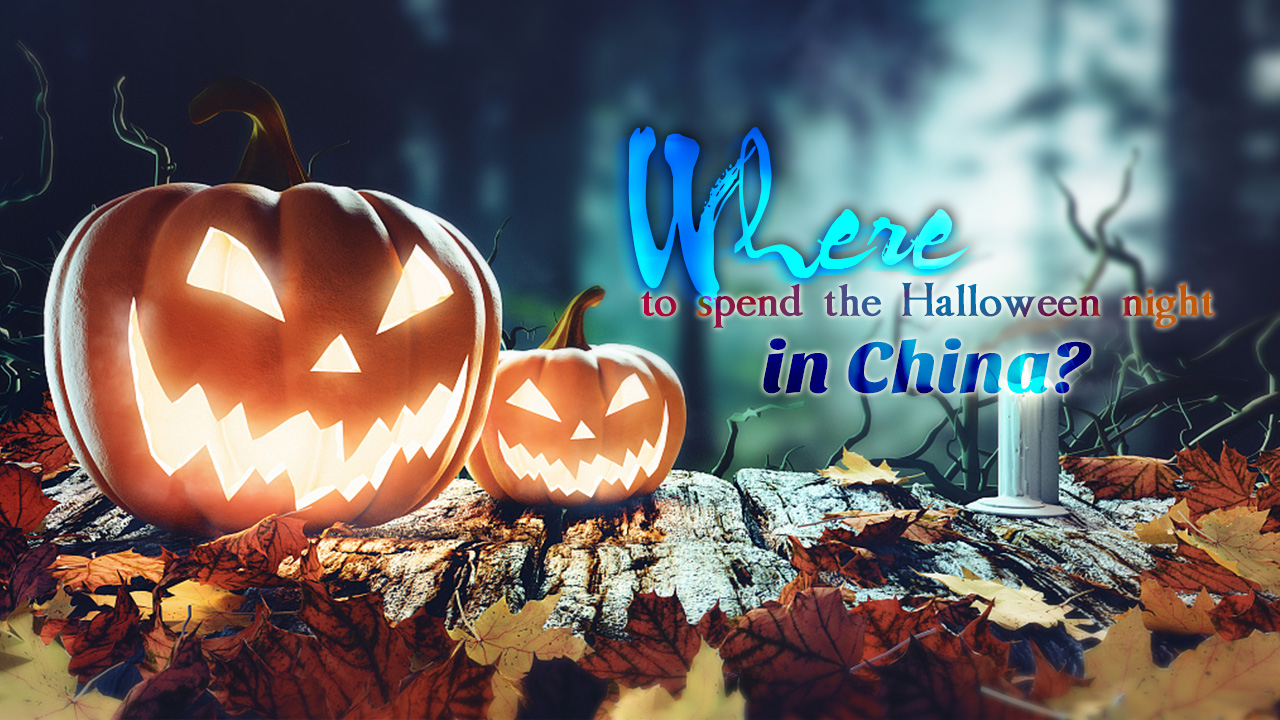 (Photo: CGTN)
Trick or treat? Halloween is fast approaching and this festival has developed into an entertaining celebration among adults and kids worldwide. If you are staying in China during the festival, then don't miss these places that will definitely lift your spooky spirits.
Happy Valley
Theme parks have already geared up for thrills and chills. Aside from the Disneyland Park in Shanghai and Hong Kong, Happy Valley parks in eight cities across China are ready to welcome the thrill-seekers.
The Halloween-themed event is being held every night until November 17. This year, it features the survival horror game – Identity V, as well as spine-chilling haunted houses, AR immersive experiences, and various performances.
You're able to find the Happy Valley amusement park in Beijing, Shanghai, Shenzhen, Chengdu, Wuhan, Tianjin, Chongqing, and Nanjing. Tickets can be booked on the official website.
If you're in Guangzhou or Zhuhai in south China's Guangdong Province, the Chimelong Tourist Resort will be a fun place to go.
Haichang Ocean Park
For parents and children, the Haichang Ocean Park is the perfect fit. From the Halloween themed party, costume party, the mysterious underwater Halloween experience to the light show, it offers so much to explore. It's said that marine animals, such as polar bears and whales, have prepared surprising performances for the event.
The Halloween events last until November 3 at the Haichang Ocean Park. You'll easily find one of their parks in the following cities in China: Shanghai, Dalian, Qingdao, Tianjin, Yantai, Wuhan, Chengdu, Chongqing, and Sanya. Check the official ticketing website for more information.
Amazing Halloween Party
For those who crave a feast of rock and roll, the event "Amazing Halloween Party" will quench your thirst. Whether it be a witch, a zombie, a clown, or one of the superheroes, simply pick your favorite character and you'll enjoy the tailor-made ghost make-up along with costumes. Your transformation will get you ready for the live music show and crazy dance performances.
The party will be held on October 31 in quite a few major cities, including Nanjing, Chongqing, Tianjin, Guangzhou, Kunming, Beijing, Hangzhou, Shanghai, Shenzhen, Chengdu, Changsha, Suzhou, Xi'an and Wuhan. The admission fee ranges from 98 yuan (13.85 US dollars) to 268 yuan (37.89 US dollars).