Portuguese PM announces resumption of air traffic from June 15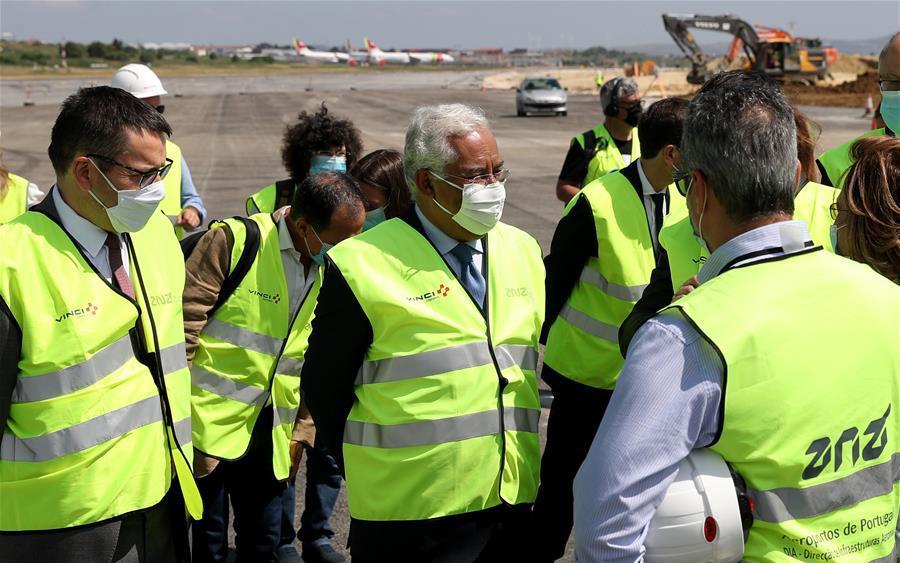 Portuguese Prime Minister Antonio Costa (C) visits Humberto Delgado Airport in Lisbon, Portugal, on June 5, 2020. Antonio Costa announced on Friday that the air traffic routes will be resumed from June 15 with all the hygiene and safety rules guaranteed by the Portuguese airports. (Photo: Xinhua)
LISBON, June 5 (Xinhua) -- Portuguese Prime Minister Antonio Costa announced on Friday that the air traffic routes will be resumed from June 15 with all the hygiene and safety rules guaranteed by the Portuguese airports.

In a visit to Lisbon Airport, Costa said that "it is very important to be prepared, as from June 15, routes will be reactivated, borders will be opened and a joint effort will be made in the European Union so that tourism can resume its activity in full".
The prime minister added, "It is absolutely vital to have a clear idea of the cyclical crisis that civil aviation is facing".
"What will necessarily follow, in a faster or slower manner, will be the resumption of what are the opportunities for people to be able to move freely on a global scale," he added.
Costa stressed that Portugal "is now and will continue to be a country open to the world", and that Portuguese people who live, study and work outside the country cannot have been denied the right to return home.
"Like all those foreigners that we had the pleasure of being able to welcome in the last few years, (for) who chose Portugal to live, study, work, we could never close their doors so they could return to their countries of origin or visit their family members," he said.
The head of government guaranteed that Portugal will provide "hygiene guarantees and safety standards at airports", and that the reopening of air traffic "is not an uncontrolled risk factor for the development of the pandemic".
"Lisbon Airport and (other) airports in Portugal comply with safety standards and are ready to accommodate air traffic with all normality," he concluded.