Renaissance in France's Loire Valley: Rebirth for Chambord castle
People's Daily
1591479855000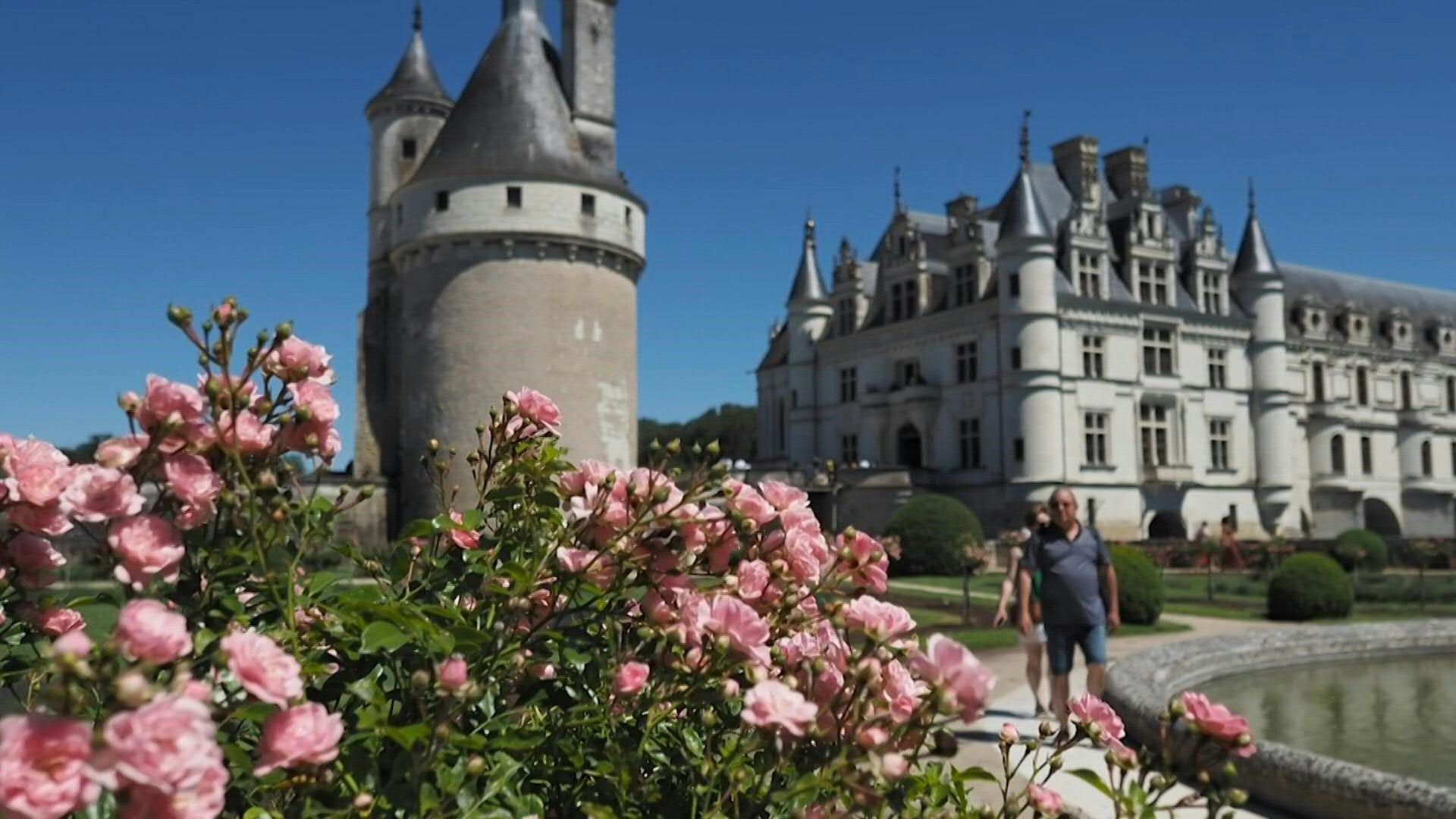 A strict one-way route has been marked out inside the castle, and parts that risk crowding are either cordoned off or restricted to small numbers at a time. June 1, 2020. (Photo: AFP)
Staff far outnumbered visitors to the elegant Chenonceau castle in France's Loire Valley as it reopened on Saturday with meticulously prepared safeguards against the coronavirus.
The Loire Valley – collectively a World Heritage site – jostles with Paris and Provence as a top French tourist destination, and is well positioned to edge out the French capital as the country emerges from lockdown.
The Renaissance jewel, which in a normal year attracts upwards of a million visitors, could not justify reopening on financial grounds until Parisians are again allowed to travel beyond a 100-kilometer radius from home.
But reopening a few days early – the relaxation takes effect on Tuesday – gave the site a chance to test the precautions the staff have put in place, communications director Caroline Darrasse noted.
A strict one-way route has been marked out inside the castle, and parts that risk crowding were either cordoned off or restricted to small numbers at a time – such as the impressive kitchens on the lower level.
Many smaller sites such as the Chateau d'Usse, famous as the purported backdrop of the Sleeping Beauty fable, reopened at the very start of France's deconfinement on May 11.
In the Renaissance town of Amboise, the Clos Luce, where Leonardo da Vinci spent the last three years of his life – the 500th anniversary of his death was last year – reopened on May 20.
The lockdown cost the site around one million euros in lost revenues per month, with outgoings totaling around 250,000 euros. Tourism accounts for 15 percent of the Loire Valley region's economy, compared with nine percent nationally. The sector normally brings in some 2.9 billion euros annually.