Chinese tour guide trampled to death by elephant in Thailand
People's Daily app
1513953643000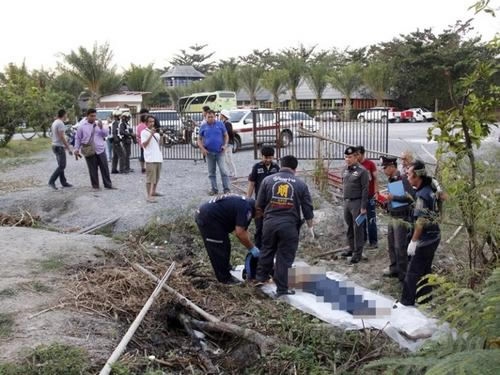 Bangkok (People's Daily) – The Chinese Embassy in Thailand said Friday that one of the two Chinese tourists injured during an elephant-rampage incident on Thursday has been discharged, while the other remains in hospital with no life-threatening injury.

The elephant killed a Chinese tour guide and injured two others on Thursday afternoon at an elephant camp in Sam Liam Thong Kham fruit orchard in Thailand's Chon Buri Province.
According to Thai media reports, the tour guide was stamped to death by a 17-year-old male elephant when the two tourists had been riding the elephant under the supervision of a mahout.
It is said that the owner of the fruit orchard has contacted an insurance company to claim the medical fees of the injured and to offer compensations.
The mahout and owner told Thai media that the elephant went rampant after some tourists waiting in a queue pulled the elephant's tail, which angered the elephant who later ran into the crowd before resulting into the tragedy.
The tour guide was trying to help tame the elephant, but turned out to be a victim who died at the scene. Both of the tourists riding the elephant received minor injuries.
Thai police said that the causes of the incident were still under investigation, and there was no evidences to prove that the elephant was angered by the Chinese tourists who pulled his tail.
The Chinese Embassy in Thailand warned that Chinese tourists travelling in the country do not touch the animals rashly.